Indigenous Youth
Interpersonal Skills
Skills Development
RBC Future Launch Scholarship for Indigenous Youth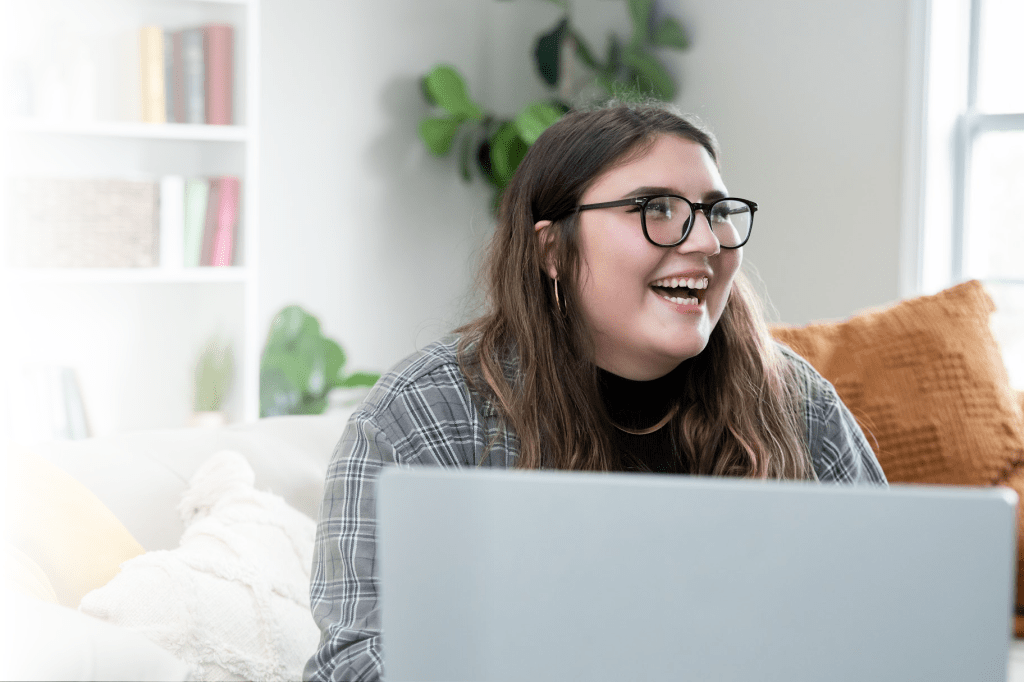 Are you an Indigenous youth in Canada looking to pursue post-secondary education? The RBC Future Launch Scholarship for Indigenous Youth could help you achieve your post-secondary goals.
Scholarship Recipients
Aliyhia Bushie, Hollow Water First Nation
Winnipeg, MB

Brayden Omeasoo-Steinhauer, Ermineskin Cree Nation
Maskwacis, AB

Clayton Ritchie, Sumas First Nation
Abbotsford, BC

Connor Lafortune, Dokis First Nation
Sudbury, ON

Daniela Linklater, Pelican Narrows Cree Nation
Prince Albert, SK

Deejay Papin-Giroux, Enoch First Nation
Toronto, ON

Dynisty Nepinak, Pine Creek First Nation
Winnipeg, MB
Haylee Gardiner, Metis Nation Saskatchewan
Saskatoon, SK

Jade Malec, Innu de Ekuanitshit
Mingan, QC

Jana Sasakamoose, Ahtahkahkoop First Nation
Regina, SK

Justin Langan, Manitoba Metis Federation
Winnipeg, MB

Lauren Ross, Gwich'in First Nations
Inuvik, NT

Mercedes Stemm, Natoaganeg (Eel Ground) First Nation
Winnipeg, MB
Nyesha Sylliboy, Paqtnkek First Nation
Truro, NS

Serena Morrill, Buffalo River Dene Nation
Innisfil, ON

Tanner Big Canoe, Chippewas of Georgina Island
Kingston, ON

Ula Williams, Squamish Nation
Burnaby, BC

Vivian Paniyuk, Inuit
Coral Harbour, NU
Please note: there are 20 recipients in the 2023 cohort and this digital list reflects scholars who wishes for anonymity.
Alysha Johnny Hawkins, Kaska Dene/Tahltan
Nations (Unceded)
Winnipeg, MBGood Hope Lake and Telegraph Creek, BC

Annah Setter,
Secwepemc Nation, Whispering Pines Clinton Indian Band
Golden, BC

Anthony Henry,
North Island Métis Association
Campbell River, BC

Bailie Copeland,
Red River Métis
Rose Prairie, BC

Brendan Eshom,
Gitga'at First Nation
Prince Rupert, BC

Alexandra Nychuk,
Métis, Manitoba Métis
Federation – Bison Local
Osborne, MB
Annie Martel, Red River Métis (Treaty 1)
St-Pierre-Joyls, MB

Grace Tuglavina, Inuk
North West River, NL

Mairi Denny, Mi'kmaq,
Eskasoni First Nation
Cape Breton, NS

Danica Taylor, Inuk
Rankin Inlet, NU and
Yellowknife, NT

Sine Paulette,
Denesuline, Smith's Landing First Nation (Treaty 8)
Fort Smith, NT

Brady Sager, Mohawk
of the Bay of Quinte (Treaty 3 ½)
Tyendinaga Mohawk Territory, ON

Mayhève Clara Rondeau, Moose Cree (Treaty 9)
Kirkland Lake, ON
Mitch Maracle, Mohawk
of the Bay of Quinte (Treaty 3 ½)
Tyendinaga Mohawk Territory, ON

Sparrow Couchie,
Métis Nation of Ontario,
Region 5
Moosonee, ON

Jordan Barnaby,
Mi'gmaq, Listuguj First Nation
Listuguj, QC

Oakley Rain Wysote Gray, Mi'gmaq,
Listuguj First Nation
Listuguj, QC

Rochelle Moore, Cree, Makwa Sahgaiehcan First Nation (Treaty 6)
Loon Lake, ON

Shayna, Métis Nation
– Saskatchewan (Treaty 6)
Saskatoon, SK
*There are 20 recipients but 19 listed. One individual requested anonymity.
Lisa Boyko
Minitonas, MB

Dante Carter
Loon Lake, SK

Charles-Étienne Chrétien
Amos, QC

Troy Crow Shoe
Fort Macleod, AB

Jordan Evans
Long Sault, ON

Pier-Luc Filiatrault
Quebec City, QC

Daniel Kennedy
North Vancouver, BC
Elias Laing
Calgary, AB

James Lavallee
Trois-Rivières, QC

Olivia Beausoleil
Midland, ON

Leah Bodnar-McLeod
Inuvik, NT

Brynn Wuttunee
Saskatoon, SK

Austin Ezekiel-Turnbull
Holyrood, NL

George Hayter
Fort St. James, BC
Jesse Lafontaine
Edmonton, AB

Sophia Orth
Abbotsford, BC

Joshua Seymour
Fort Alexander, MB

Taya Suttill
Surrey, BC

Anya Jackson
Dauphin, MB

Autum Jules
Teslin, YK
About the Scholarship
The RBC Future Launch Scholarship for Indigenous Youth will award 20 scholarships annually valued up to $10,000 each per year (up to 4 years) to First Nations, Inuit and Métis students across Canada demonstrating strong academic performance and community involvement.
RBC has been providing a scholarship for Indigenous students to complete post-secondary education since 1992. To date, more than $2 million dollars have been awarded to 258 Indigenous youth across Canada pursuing post-secondary education.
Eligibility
Students who are Status Indian*, Non-Status Indian, Inuit or Métis.

You are a permanent resident or citizen of Canada.

You have applied or are currently attending an accredited post-secondary institution in Canada.

You maintain a full course load that leads to a recognized degree, certificate or diploma.

You have shown strong potential to successfully complete the post-secondary program.

You require financial assistance to pursue your education.

You are not an RBC employee or a dependent of an RBC employee.

You are between the ages of 15-29 at the time of application.

Recipients of the RBC Capital Markets Pathways Diversity Awards program are not eligible for this scholarship.
Eligible Institutions
Canadian educational institutions which have recognized provincial degree/diploma-granting powers, or their affiliates (e.g. vocational schools, colleges, universities)
Field of Study/Program
There are no restrictions on the discipline or field of study

The program must be a minimum of one year in duration

University preparatory programs in any jurisdiction are not eligible
*Indian as defined in Section 2(1) of the Indian Act
Learn more about what RBC is doing