We're bringing young people together with community leaders and partners across the private and public sectors to help them prepare for the future of work.
We are intentional and thoughtful about the action we take, determined to make the most meaningful impact we can. We have looked at where efforts and investment are needed most to equip all youth with the tools and resources they can most use to succeed.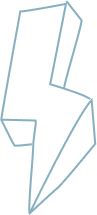 We're changing the way we do things at RBC
We know that real change comes from within. We're committed to making a long-term transformation here at RBC, and these are just some of the initiatives already underway.
Supporting Youth Mental Well-being:
Purposeful Action and Support
Actions Against Systemic Racism
In 2020, we committed to providing $50 million in focused funding through RBC Future Launch, to create meaningful and transformative pathways to prosperity for 25,000 BIPOC youth by 2025, with investments in areas such as skills development and mentoring.
Learn more about our commitment to BIPOC youth
Virtual Support Where It's Needed
There is no question that young people were disproportionately impacted by the economic fall-out of the COVID-19 pandemic, with education, employment, and mental health all significantly affected. RBC Future Launch offers ways for youth to stay engaged, connected and empowered through virtual opportunities that are always easy to access:
RBC Upskill Powered by FutureFit AI
Stay Up to Date with RBC Future Launch
February, 14, 2023
RBC announces 2023 Future Launch Black Youth Scholarship recipients
Twenty young people from across Canada will receive financial support and mentorship from RBC and community partners to further their postsecondary…
Read More