Mental Well-Being
Research & Insights
Only 1 in 4 Youth Struggling with Their Mental Health Will Seek Out Resources: 2023 Youth Outlook Study
2023 Youth Outlook Study reveals how young Canadians are coping instead.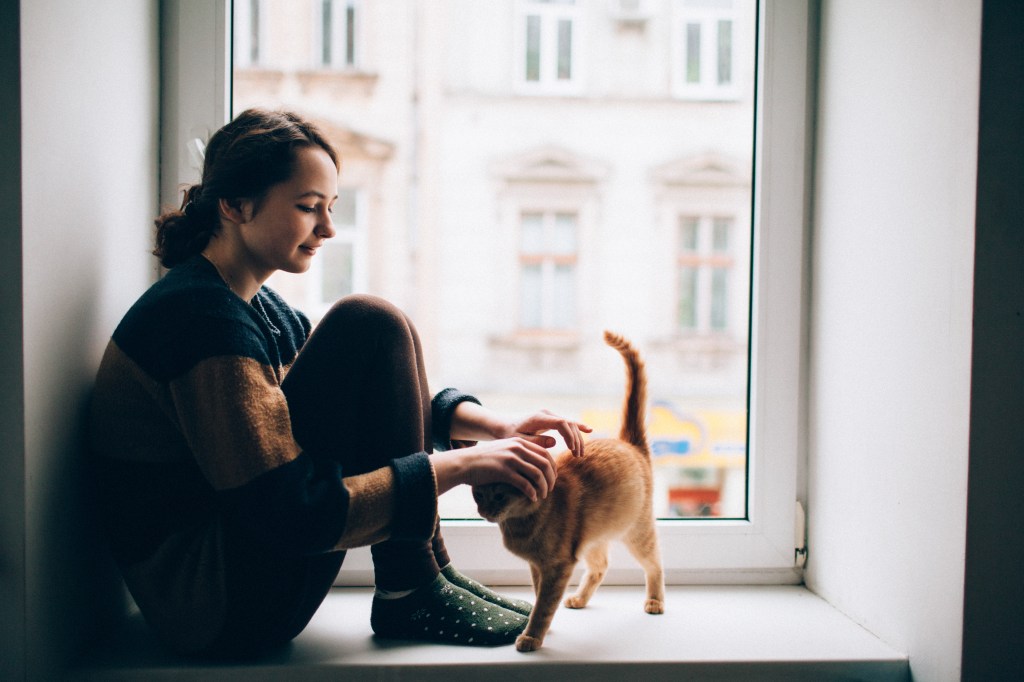 This spring, IPSOS surveyed 1,473 young Canadians between the ages of 14 and 29, shedding light on how youth approach mental health and wellness. The responses of Canadian youth paint a picture of what they do when they are struggling, and also what they don't do.

One of the most significant findings from the RBC Future Launch Youth Outlook Study is that only 38% of Canadian youth are likely to access mental health resources. Among those least likely to reach out for resources are youth between the ages of 18 and 29 years, those in financial need, and those having family struggles.

The study reveals that, in many circumstances, young Canadians handle mental health challenges differently depending on their age and gender.
Reasons to hope and continued challenges
The good news is 8 in 10 Canadian youth reported satisfaction with their life, feeling happy, motivated, excited, with fewer reporting feeling overwhelmed or isolated compared to last year. Not everyone is feeling better though. For young women and girls, those living with a disability, and those in the LGBTQ2S+ community continuing to struggle relative to last year's results.
The search for support and what it looks like
Turning to a friend is how 61% of young Canadians say they would handle a mental health challenge, while 54% said they would look for resources online to help them through. The next most common path for support identified was talking to a parent, with half of youth taking this approach. What's changed since last year is that slightly more youth are likely to turn to self-guided therapy apps or free helplines, increasing from 32% to 36%.

Taking a closer look at demographics, over the next year, youth who identify as female are the most likely to report they will access mental health resources (42%), with the broader scope of youth between the ages of 18 and 29 close behind (40%). In comparison, just 31% of 14 to 17 year-olds and 34% of youth who identify as male see themselves reaching out for resources in the coming year. One in four youth reported that if they were having a hard time with their mental health, they would do nothing.
Pathways to care and the youth who travel them
There were noticeable differences in the ways boys and men accessed support compared to girls and women. Female-identifying respondents preferred apps over speaking directly to other people, with self-guided meditation apps most frequently selected. Similarly, 18 to 29 year olds were more likely than their younger peers age (39% vs 29%) to use self-guided therapy apps.

Examining the preferences of 14 to 17 year-olds in reaching out for help, they were more likely than 18-29 year-olds to speak to a friend or parents.
Circles of support grow stronger
The percentage of youth reporting having someone to turn to when they need help has risen since last year. While only 61% of youth identified having a support person to rely on last year, 65% have someone to talk to this year.

Across gender lines, boys and young men had a bigger increase in reported support, rising to 66% from 58% last year, while girls and young women saw only a one percent increase from last year's 64%. Youth between the ages of 14 and 17 were much more likely to report having someone to turn to, with 75% of young Canadians feeling like someone is in their corner compared to just 62% of youth between the ages of 18 to 29.
RBC Future Launch's ongoing support for youth mental well-being
When it comes to addressing the needs of young Canadians, RBC Future Launch is committed to continuing to support youth and their mental well-being through partnerships with youth serving-organizations that provide free access to self-help resources, programs, support services and more.
Share This Article
Related Resources