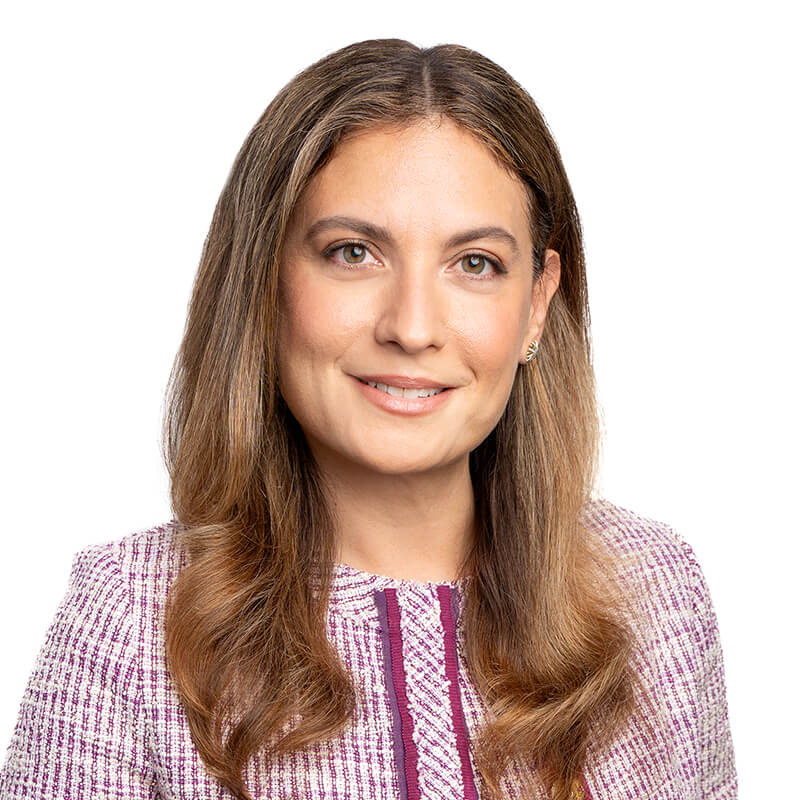 Maria Douvas
Chief Legal Officer
Chief Legal Officer
Maria E. Douvas is Chief Legal Officer and a member of RBC's Group Executive. In this role, she has oversight of the bank's global Legal Affairs & Compliance Group, which comprises the bank's legal, regulatory compliance and government affairs teams.
Maria joined RBC in 2016 and has held progressively senior positions over this time, including Executive Vice President & General Counsel, U.S. General Counsel and Global Head of Litigation, and has served on the Operating Committees for both the CFO Group and RBC Capital Markets U.S. She has successfully led RBC's efforts on a broad range of litigation and regulatory matters, and provides strategic counsel to senior leaders across RBC's businesses and functions globally.
Prior to joining RBC, Maria was a partner at a leading international law firm, and a federal prosecutor in the U.S. Attorney's Office for the Southern District of New York. She earned her J.D. in 1998 cum laude, Order of the Coif, from the University of Pennsylvania Law School, and her B.A. in 1995 from Columbia University.
An active member of the community, Maria serves on the board of directors of Pro Bono Ontario, a registered charity that provides free legal services to vulnerable Ontarians. She is also a founding donor to the When There Are Nine Scholarship Project, an organization dedicated to advancing equity and diversity within the legal profession. She also serves on the Advisory Board of NYU School of Law's Program on Corporate Compliance and Enforcement, a law and research program dedicated to developing a deeper understanding of the causes of corporate misconduct and the nature of effective enforcement and compliance.
Related Media
Additional assets