Our Strategic Priorities
Drive opportunities for growth and development to attract and retain diverse top talent
Enable an inclusive culture that supports innovation, productivity and well-being
Next Steps on our Diversity & Inclusion Journey
As we continue to deliver on our Diversity and Inclusion Strategic Roadmap 2025 and bring our Purpose Framework – Powering Ideas for People and Planet to life, RBC remains focused on identifying and helping to address issues that can impede the success of Black, Indigenous and other racialized groups. To reinforce our ongoing commitment to continuous improvement and transparency:
In December 2023, we will publish a scorecard to report on progress against the RBC Action Plan Against Systemic Racism, reflecting the commitments we set in 2020 to help address systemic racism and bias against people who are Black, Indigenous and People of Colour. Our scorecard will describe progress against our three areas of focus: Enabling Economic Growth and Wealth Creation, Investing in the Future and Redefining Inclusive Leadership.
In 2024, we plan to conduct a third-party racial equity audit of employment practices, with a goal of completion by the end of December 2024.
By the end of 2024, we will define the scope for a third-party racial equity audit of our business practices, with the audit taking place during 2025.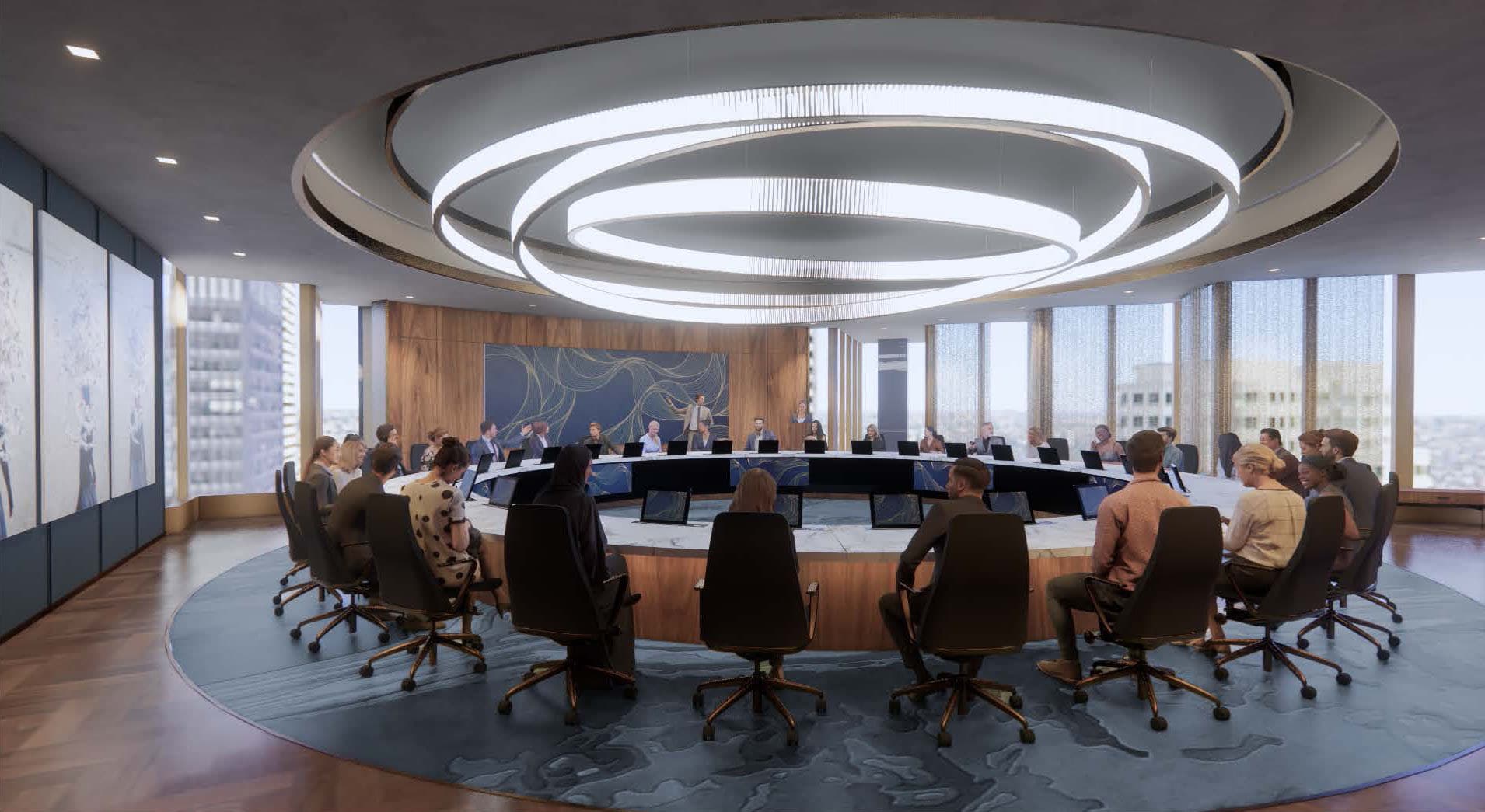 RBC's Legacy Space
The 40th floor at RBC's head office is a space where employees, clients and partners gather as a center of commerce focused on helping people thrive and communities prosper. RBC is committed to building relationships with Indigenous people and communities based on mutual respect and shared values.
Learn more about RBC's Legacy Space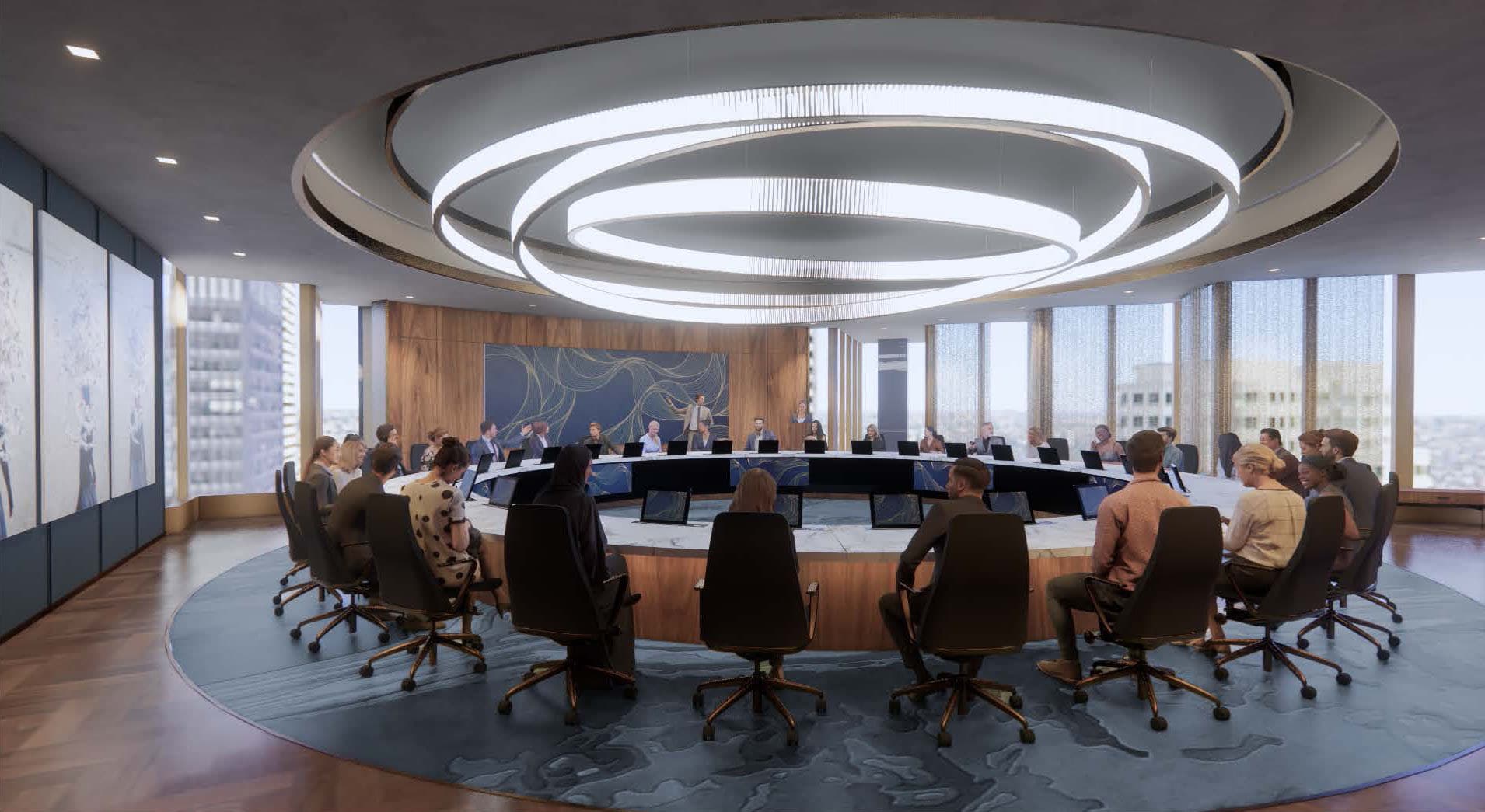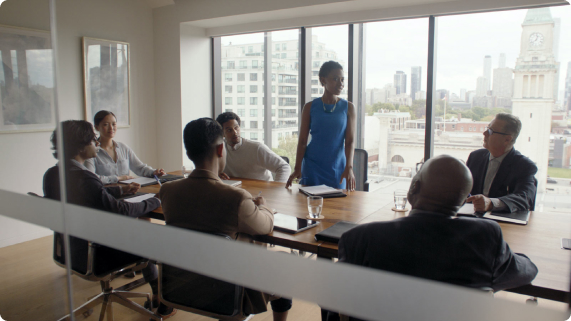 That Little Voice
Instead of listening to that little voice inside your head that tells you to remain silent when confronted with non-inclusive behaviour, it's time to find your voice and use it to speak up for inclusion.
Find out more
Accelerating Diversity and Inclusion
D&I Governance & Accountability
Our D&I organizational model reflects our belief that we should embed D&I in every part of our business.
View Governance & Accountability
Awards & Recognition
It takes a great workplace for people to be their best and we're proud that our inclusive and diverse culture is consistently recognized as one of the greatest.
View Awards & Recognition
RBC Action Plan Against Systemic Racism
Diversity and inclusion has been a cornerstone of our values for years. We have made progress against some of our goals, but there is more to be done. Today we're taking direct actions to tackle issues of inequity and systemic bias.
Read RBC's Action Plan Against Systemic Racism
Our History Driving Social Change
Over a history spanning more than 150 years, one thing hasn't changed at RBC – our strength is and always will be our people. RBC believes D&I is an engine for innovation and economic prosperity. It is the diversity of our people, experiences and ideas that ensure our company's continued growth. Our D&I vision is to be among the most inclusive and successful companies. By putting diversity into action, we attract, engage and develop strong talent, and bring RBC's Purpose of helping clients thrive and communities prosper to life.
1882
First international branch opens in Hamilton, Bermuda.
1890
First French Canadian employee is hired as a teller at the Montreal West End branch.
1910
Union Bank of Canada (Royal Bank's merger partner) opens a branch in the trading post village of Hazelton, BC. The branch is relocated to Hagwilget First Nation in 1997.
1917
First woman ledger keeper enters Royal Bank's service in Barbados at Bridgetown's main branch.
1941
Royal Bank becomes first in Canada to offer banking services at airports. The Dorval branch serves pilots of the Ferry Command and the people on the ground.
1968
Georgette St. Cyr is the first woman to be appointed as a Royal Bank branch manager (Place Longueuil branch, Montreal, Quebec).
1976
Mitzi Dobrin is the first woman appointed to Royal Bank's Board of Directors.
1979
We establish an equal employment opportunity program, the first of its kind for a Canadian bank.
1987
We conduct the first Employment Equity survey to assess representation of women, visible minorities, people with disabilities and Indigenous Peoples.
1990
RBC Royal Eagles, an Indigenous focused employee resource group, is established to enhance cultural awareness and support Indigenous employees.
1996
We establish the Diversity Business Council, with a mandate to help close the gender representation gap.
2001
We establish the RBC Enterprise Diversity Leadership Council (DLC), chaired by the CEO.
2006
We expand the number of employee resource groups, including PRIDE and REACH.
2009
We publish the first D&I Blueprint, which sets out our forward-looking vision and outlines our priorities and commitments.
2015
RBC Foundation becomes a signatory to the Truth and Reconciliation Commission's Declaration of Action. We update our Values to include Diversity & Inclusion.
2018
We introduce the Speak up for Inclusion™ video series.
2020
We release the RBC Action Plan Against Systemic Racism in July.
2023
We published the RBC Accessibility Plan
Inclusion Learning Centre
We believe contributing as a thought leader translates into being a catalyst for change inclusion and an enabler of progress.
The Inclusion Learning Centre provides training, inclusion activities and videos to learn how to support diversity and accelerate inclusion in the workplace.