Career Support
Mentorship
Networking
Ten Thousand Coffees: A networking & mentorship program
Powering the networking and mentoring programs at leading organizations and schools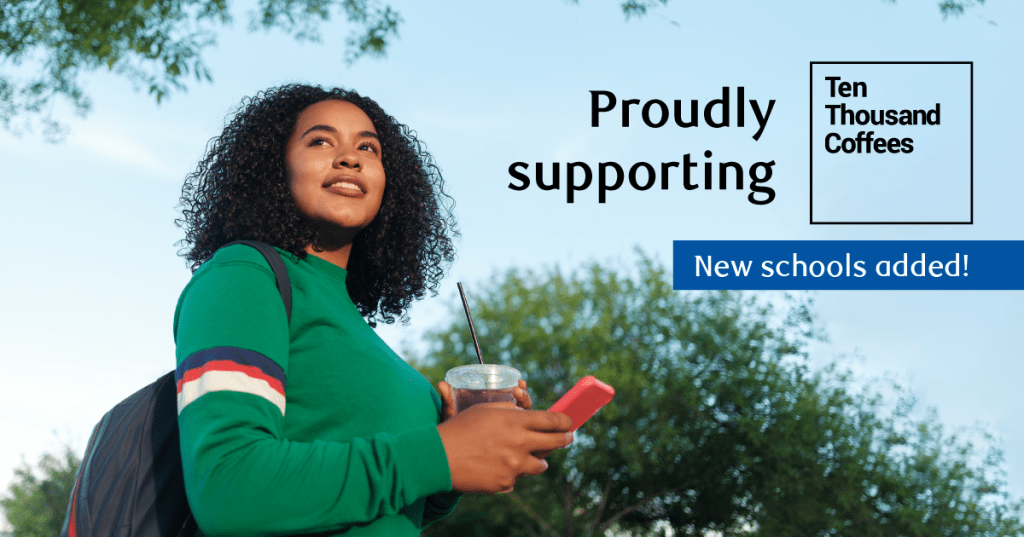 Ten Thousand Coffees together with RBC Future Launch partners with schools to build networks between students, recent grads, and alumni. Students and alumni of these participating schools can join their communities on Ten Thousand Coffees. (*Note: Check back often as we continue to onboard new faculties and schools)
Available Schools
Why Networking?
When you have a diverse network, it accelerates your career, allows you to tap into other professionals' smart thinking, and helps answer important questions as you navigate current and future opportunities.
Networking can be as simple as a casual chat over coffee (or tea), and helps you to:
Gain a better understanding of what careers are available

Develop your communications skills through real-world practice

Share ideas and explore innovative new skills and opportunities
We all know that networking is an important component of building a successful career — 85% of all jobs are filled via networking1. However, young people don't have equal access to support, advice, or opportunities to discover and explore the realities of the jobs they're considering. RBC Future Launch has partnered with Ten Thousand Coffees to increase access to, and deliver, networking support to post-secondary students through alumni connections across Canada at 54 post-secondary institutions. Together with Ten Thousand Coffees, RBC Future Launch is providing students with the tools they need for the future, because when networking and mentorship is done right, it helps young people be more engaged, productive, innovative and ultimately more successful.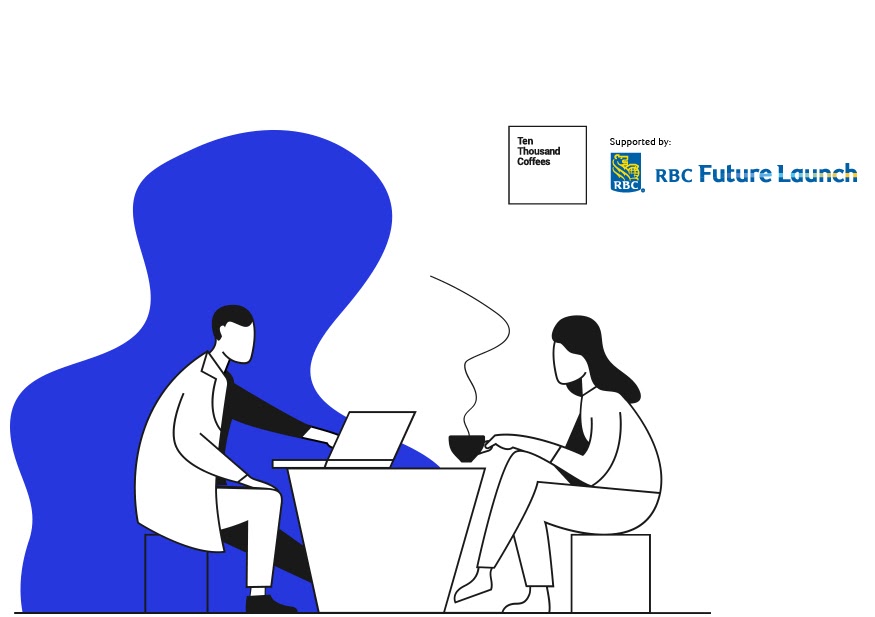 Ten Thousand Coffees
Ten Thousand Coffees will match students with alumni based on their career goals and provide simple, step-by-step instructions on how to network effectively. In addition, Ten Thousand Coffees will:
Provide members smart career introductions each year to a fellow student or alumni based on professional interests and goals

Help coordinate a time to chat, in-person at a coffee shop or online from the comfort of your home, to share advice and experience

Provide an official LinkedIn certification to recognize commitment to continuous learning and career advancement

Deliver introductions directly to your preferred inbox and provide an invite directly to your gmail/outlook calendar

Provide tips, tricks, ice breakers and best practices – helping you make the most of your connections
More on Networking
Source: The Alder Group
Share This Article
Related Resources