The Best Cities in Canada for Youth to Work: Youthful Cities Urban Work Index 2023
Learn where your city ranks.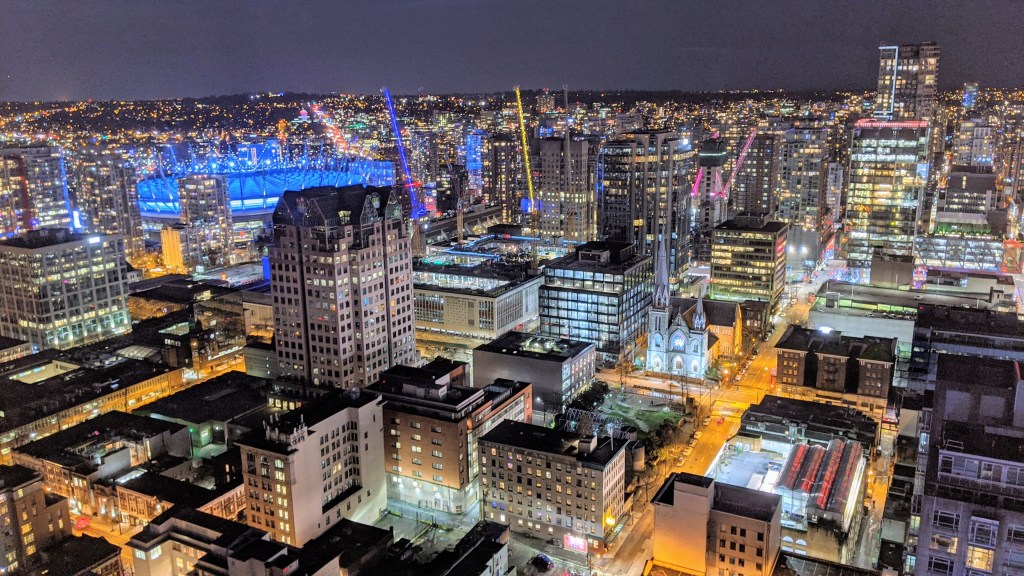 Image Credit: Vancouver, British Columbia from the top of the Vancouver Tower. Winning submission for the Urban Work Index 2023 Photo Contest by Azuz Al-Rubaye.
In 2019, Youthful Cities launched the first Urban Work Index and over the years, the Index has evolved to capture how a city's attributes, as well as economic factors, can help young people fulfill their professional and personal ambitions. Supported by the RBC Foundation, through RBC Future Launch, the Youthful Cities 2023 Urban Work Index ranks 30 Canadian cities' performance across 167 urban work measurements on 10 distinct topics:

Climate Action

Equity, Diversity, and Inclusion

Good Youth Jobs

Education + Training

Digital Access
City Economy

Entrepreneurial Spirit

Affordability

Transportation

Health
Through this work of bringing information about urban work to the forefront, we are helping expand the dialogue on this important topic for young people because where they choose to live is a key determining factor in their overall success.
Youthful Cities Urban Work Index ranks Toronto as top city for youth to work in Canada
Did you know?
While Toronto ranks in the top five for 7/10 topics in the Urban Work Index, it's the most unaffordable city in Canada.
Affordability is the most important factor for youth considering a city to work. Lethbridge is the most affordable city for youth.
Over 86% of Canadian youth live in urban centres. As Canada's population ages, it's now more important than ever to make sure our urban centers are vibrant places that attract and retain a youthful workforce.
After decades of effort to create gender equity, young men continue to earn more than young women in every Canadian city in the Real Affordability Index.
What does this all mean for young people aged 15 – 29? The world of work is changing, and we have a responsibility to help young people prepare for opportunities and ambiguities of the future. These city centres are where youth can thrive and build a life for themselves based on what is the most important to them.
Overall City Ranking
About Youthful Cities
Since 2012, Youthful Cities has designed programs that build a unique base of urban knowledge while engaging youth (15-29 years) to design and develop innovative solutions to their cities' critical issues. Our urban Indexes ignite an important dialogue about the importance of youth to the future of cities.
Partners

Where does your city rank?
To learn more about the research and findings, read the Urban Work Index.
Share This Article
Related Resources