Quick to the Frontier
Quick to the Frontier is the story of our beginnings as a regional bank to our first steps as a diversified financial services company. Our story is told not only in terms of notable personalities and corporate strategies, but also through an exploration of our corporate culture. The book focuses on our history from incorporation in 1869 to the early 1990s and was written in celebration of our 125th anniversary in 1994.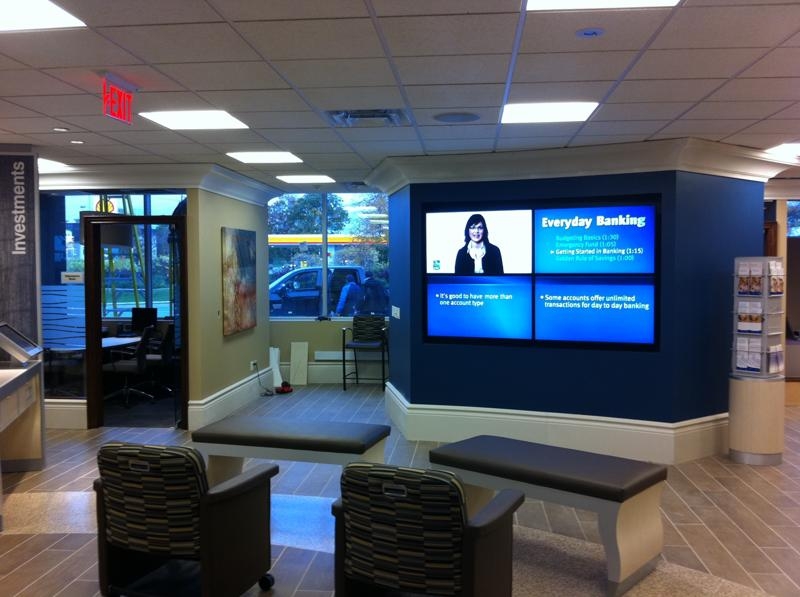 Our Recent Past
Every decade has its own style and signature. The recent past has been called the digital era, one marked by accelerated advancements in technology for both business and personal use. During this era, the face of our cities and countries has become more eclectic and diversified; our world has experienced change in every aspect of daily life. It is within this context that Royal Bank continues to influence and provide leadership for the betterment of our society.
In Remembrance
History of the RBC Employees in the First and Second World Wars
This section is dedicated to all Royal Bank employees who served in the First World War and the Second World War, and to those employees who contributed to the war effort on the home front.
Enlisted Staff
This section is dedicated to the Royal Bank and Union Bank staff enlisted in the First World War and the Second World War.
RBC Logo Over the Years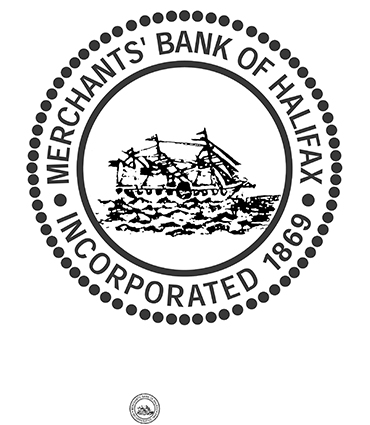 Pre 1901
The original founders of the Merchants' Bank of Halifax were well-established maritime merchants. A modern three-mast sailing ship with an auxiliary engine, allegedly belonging to one of the bank's original directors, William Cunard, was a logical choice for the centerpiece of the bank's first corporate seal. In 1901, the seal was slightly revised to include the new corporate name "The Royal Bank of Canada."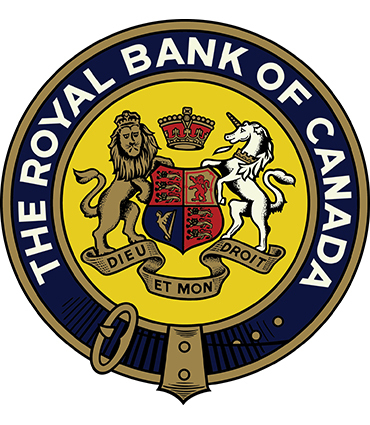 1901 – 1962
The 1901 name change symbolized Royal Bank's national expansion and a new logo was designed accordingly. The focal point was the "Royal" name. This seal became Royal Bank's first publicly recognized symbol both at home and abroad.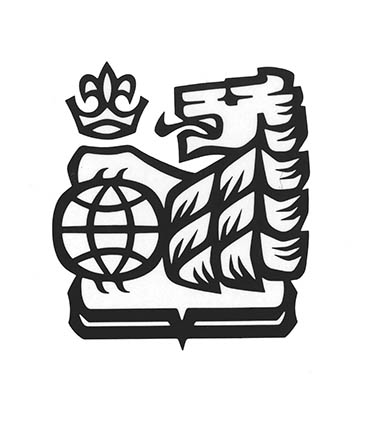 1962 – 1974
In 1962, Royal Bank introduced its first logo – a new unique emblem, with a heraldic motif, that would be equally effective on top of a building or on a savings account passbook. Only two design elements were retained from the 1901 seal: the lion, a symbol of strength and authority, and the crown to carry out the "royal" symbolism. Added to the new logo was the globe to demonstrate Royal Bank's global presence. This particular version of the logo evolved into one of Canada's most identifiable corporate icons.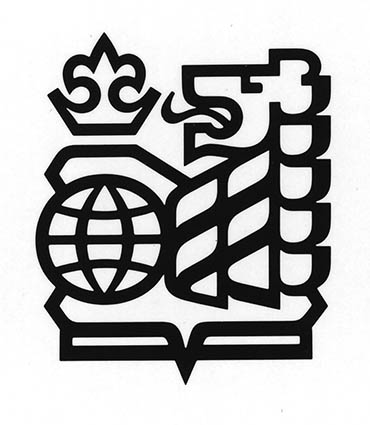 1974 – 2001
The "Lion and Globe" Design was modified in 1974 to simplify the image. In the new design, the primary lines remained and most of the lighter lines, which provided details such as the feathering on the lion's mane, were removed. The broad clean lines of this version gave a modern look to Royal Bank's corporate identity and were ideal for three-dimensional signage.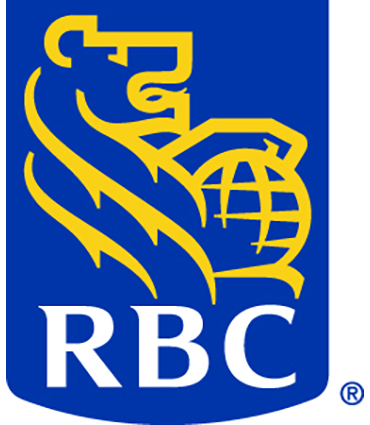 2001 – Present
In 2001, Royal Bank created a new master brand to further exemplify its evolution from a bank to a diversified financial services company. The new brand name "RBC Financial Group" (shortened to "RBC" in 2007) captured the diversity of its businesses.<br><br>With this new master brand name, the company introduced a new logo that continues to pay homage to tradition and honours its strong Canadian roots by retaining the traditional lion and globe. With a simplified design and brighter colours, the new logo design optimistically faces the future.
RBC Lion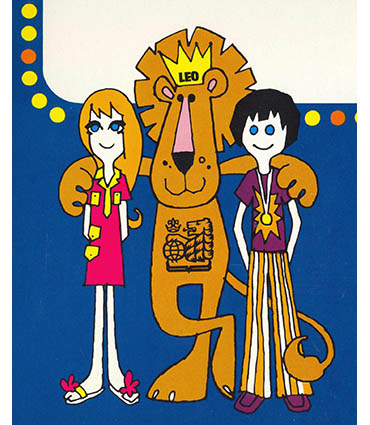 1970
A cartoon version of our Lion and Globe logo was introduced in advertising in 1970 as part of the "Leo's Leaders Savings Club."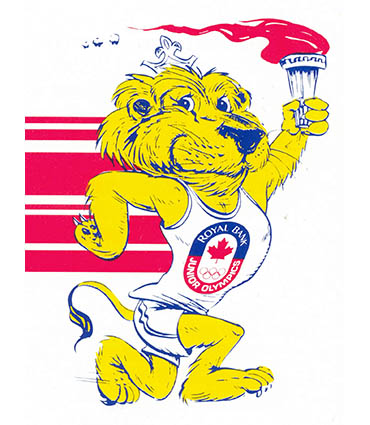 1973
Beginning in 1973, a lion was used in Royal Bank's Junior Olympic Program advertising.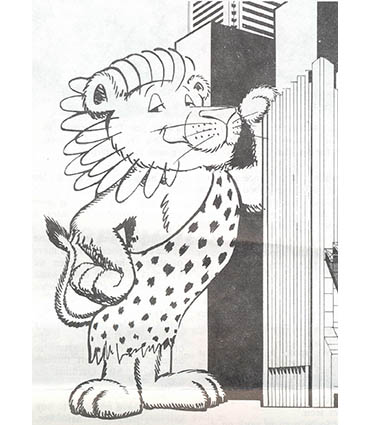 1976
When Toronto's Royal Bank Plaza's Merchants' Mall opened in October 1976, a "cool lion" version of Leo was a key figure in the advertising campaign.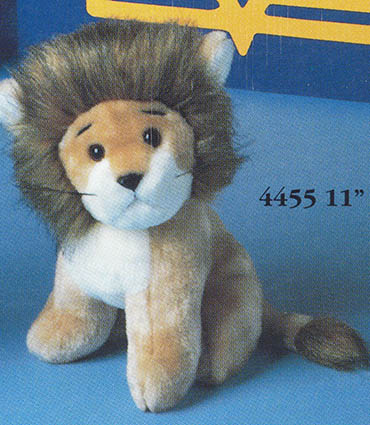 1981
Large and small stuffed lions first started appearing in our photos of branch staff in the Spring of 1981.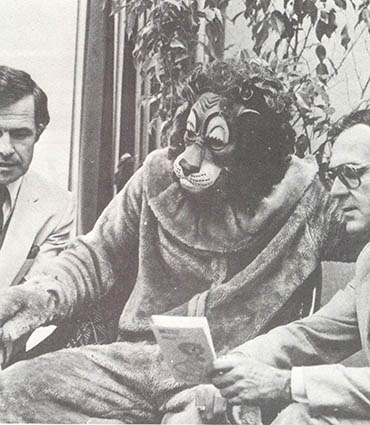 1981
In 1981, a lion mascot helped launch Personal Touch Banking (ATMs) to Royal Bank employees in Place Ville Marie, Montreal.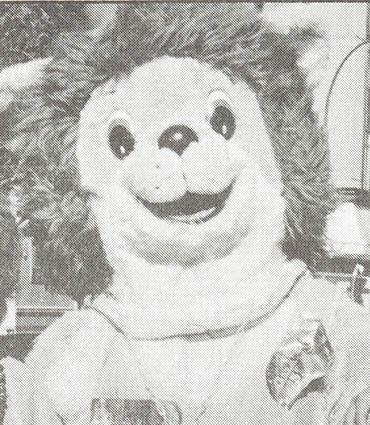 Late 1980s
Leo became so popular that he made regular appearances at fundraising events, branch openings and marketing initiatives. With more frequent use, the costume underwent refurbishing on several occasions.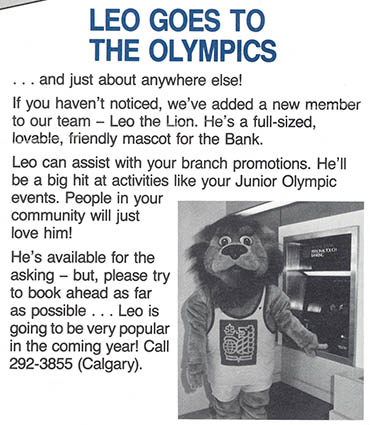 1988
The first official public appearance of a Leo mascot coincided with the 1988 Calgary Winter Olympic Games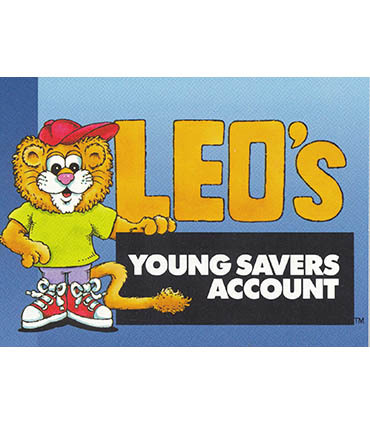 1991
The ad campaign for our new "Leo Young Savers account" in 1991 included a cartoon lion with sneakers and a baseball cap.
1992
In May 1992, Royal Bank's "Leo the Lion" and Kellogg's "Toucan Sam" joined forces to teach children about money. Both Leo and Toucan Sam were featured on the front and back of Kellogg's Froot Loops cereal boxes.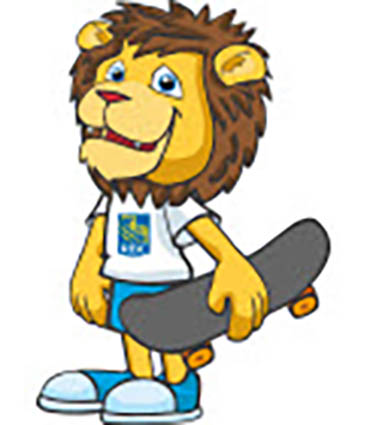 2012
Leo went digital in early 2012 on an iPad app for kids to teach them about the concept and value of money.
Present
Our Leo mascot continues to delight employees and clients of all ages at special events.