The Seas Beyond: International Expansion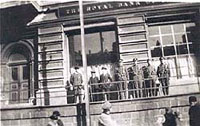 Three veteran Royal Bank staff operated Vladivostok branch, while guarded by four armed guards. A variety of rubles each worth different amounts, together with inflation made it difficult to operate the branch. Inflation did have its benefits - the rent for the branch office was down to $8 a month when the branch closed.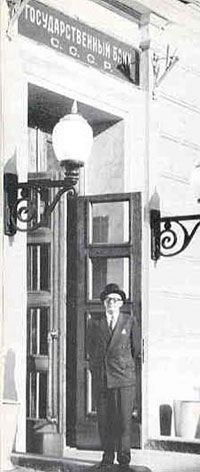 James Muir, chairman and president of Royal Bank, loved to travel and many of his photographs from his trip to Russia were shared with the staff in the Royal Bank Magazine shortly after his return. Few people were travelling from Canada to the Soviet Union during the cold war - and none were bank presidents! Muir's trip was widely reported in the Canadian press and his even-handed assessment of the economic conditions in Russia encouraged Canadians to view Russia in a more favourable light.

back to top