Onto the Global Stage: The 1960s and the End of Parochialism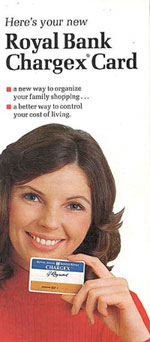 Royal Bank used their 'girl-next-door' advertising persona "Mary" to promote Chargex, a subtle reassurance to consumers wondering whether this new way of managing money was for them. "Mary" of the Royal Bank was a successful advertising strategy that linked bank services to a personality. She was featured in print, radio and television advertisements from 1968 to 1976.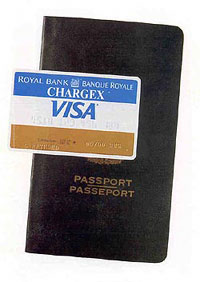 In 1977, Royal Bank added the brand name Visa to its charge card, a word that has meaning in most languages. Both brand names were shown on cards for several years because the name Chargex had become so well known in Canada.

back to top