The RBC Art Collection
Artwork is acquired and installed with a focus on creating and inspiring cross-generational conversations. Through ongoing loans of the collection, as well as actively sharing our collection with employees and clients, we celebrate the evolving threads and narratives that explore and redefine Canadian art.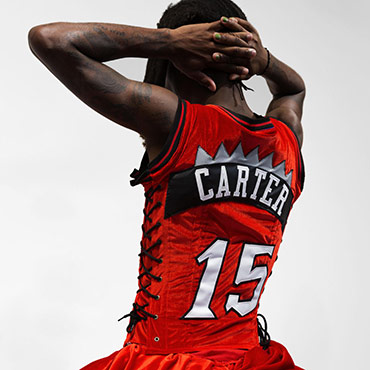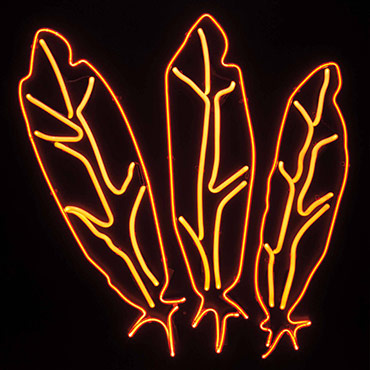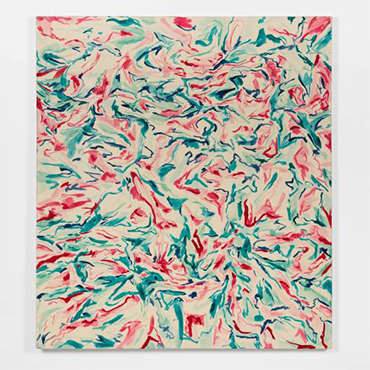 See Select Works
The RBC Community Gallery
Helping Canadian artists gain exposure to the widest possible audience motivates RBC to share its art collection with galleries and public spaces worldwide. To further support and amplify the works of Canadian artists, RBC recently established the first permanent, public-facing display of its art collection, the RBC Community Gallery, located at RBC Plaza, 200 Bay St. in Toronto, and is free for all visitors.
Current Exhibition: Supply and, and, and.
The artworks presented in Supply and, and, and. are connected through their use of ubiquitous found materials that have been dismantled, repurposed or transformed. Artists in this exhibition question the effects that mass production and waste have on people, economies and the environment. The artworks draw attention to the proliferation of supplies we interact with every day: from commodities, building materials, land fill detritus, advertisements, textiles and ocean plastic.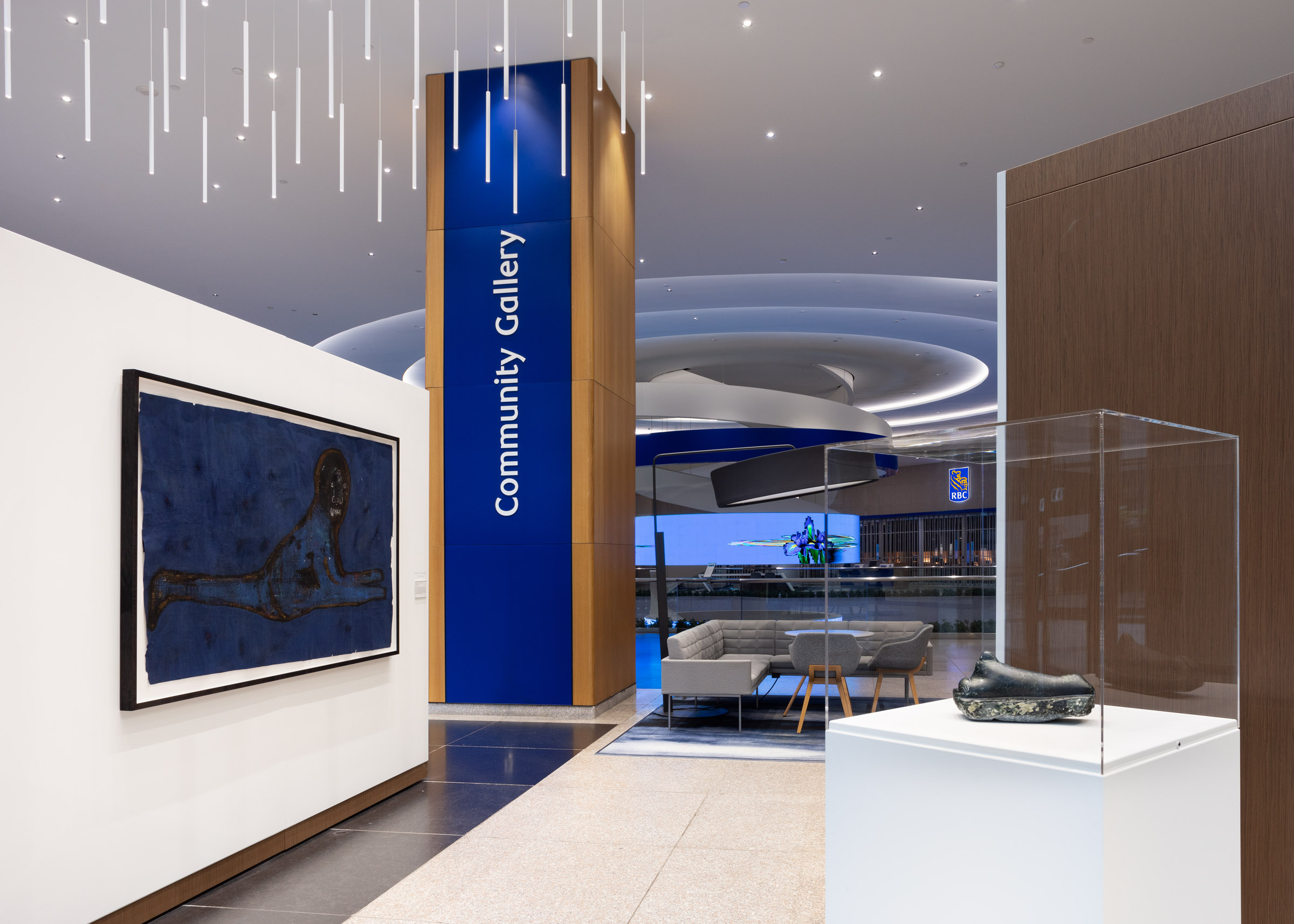 Caroline Monnet – Stitch, 2022; Virgil Baruchel – Mercury in gatorade (again), 2020; Georgia Dickie Commuter 1 (My Own Good Fortune), Commuter 2 (Invaded by Leaf Mould), Commuter 3 (Two Protrusions), 2013; Karen Kraven – Nino (Yellow, Mint, Black), 2022; Maggie Groat – Commission For RBC (Based on Alternative Guide To Set), 2018; Ari Bayuaji – The Sparkling Beach Under Full Moon, 2022;
Support of the Visual Arts
RBC is steadfast in our support of Canada's Art Community because together; artists, galleries, art institutions and organizations play a unique and fundamental role in helping to foster vibrant and innovative communities across our country.