Since 2004, "Always earning the right to be our clients' first choice" has been our vision and guiding philosophy. We strongly believe we can continually do more for our clients, which drives us to keep improving the way we work with them and each other. Our vision has led us to find the best solutions for our clients.
Our ongoing success has enabled us to keep delivering superior returns to our shareholders while funding new opportunities in our businesses. In 2006, we delivered record financial results and reached the significant milestone of earning more than $1 billion each quarter. These results reflect the strong growth of all our businesses, our successful execution of growth initiatives, and favourable conditions in our domestic and international markets. During the year, we continued to return capital to our shareholders through dividend increases and share buybacks, delivering a total shareholder return of 23 per cent (30 per cent in U.S. dollars), for the year ended October 31. We paid a stock dividend, which had the same effect as a two-for-one split of our common shares, and made our shares accessible to more investors.
Our strategic goals drive our success
When we first articulated our Client First approach, all of us at RBC made a commitment to exceed client expectations at every opportunity and through every service channel. We believe more clients will give us more of their business if we can consistently deliver on this promise. To do this, we focus on three strategic goals:
1. To be the undisputed leader in financial services in Canada.
2. To build on our strengths in banking, wealth management and capital markets in the United States.
3. To be a premier provider of selected global financial services.
We have made progress on each of these goals through a variety of initiatives, each with the common objective of serving our clients to the best of our abilities.
In Canada, we extended our leadership in most major product categories serving retail and wholesale clients. We are the top provider of major consumer lending products as a result of our strong market shares in personal loans, credit cards and residential mortgages. Strong product offerings combined with the scale, diversity and reach of our distribution network allowed RBC to become the fastest growing mutual fund company in the country. Our capital markets leadership in Canada has been recognized by many national and international sources.
The size and diversity of our Canadian operations have also benefited our enterprise as a whole, contributing to a foundation for sustainable growth. The strength of our balance sheet supports solid credit ratings, and we were named the safest Canadian bank and fourth safest bank in North America (Global Finance magazine). Centralized operations and technology continue to enable economies of scale and foster the innovation required to strengthen and leverage our leadership position globally. And our brand was again recognized as the most valuable in Canada, an asset that we continually look to build upon globally.
In reviewing progress towards our second goal, I am pleased with the growth across all our businesses in the U.S.
This year, our U.S. banking operations delivered improved results, based on a clear strategy of serving businesses, business owners and professionals while investing in infrastructure that will support future growth. This year, we announced an agreement to complete two acquisitions that are excellent strategic, economic and cultural fits with our operations in the Southeast U.S. The acquisition of Flag Financial Corporation, which operates the largest community bank headquartered in Atlanta, will increase our client reach in a key growth market. Also, our November 2006 announcement to acquire 39 branches in Alabama owned by AmSouth Bancorporation will immediately make us the seventh largest financial institution in that state, as measured by deposits. Both acquisitions, expected to close in early 2007, complement our de novo branch openings in high-growth areas.
Close linkages across our businesses allow us to use our capital markets capabilities to better serve U.S. retail investors by pro­­viding them access to global debt origination and structured product capabilities. We continued this year to build scale and capability to serve these clients, opening 10 new wealth management offices in high-growth cities and recruiting productive and successful financial consultants from our competition. And, as a result of our acquisition of Delaware-based American Guaranty & Trust Company, we are able to more effectively provide U.S. trust solutions to high net worth clients.
Our U.S. investment banking and fixed income capabilities are expanding due to a combination of organic growth and acquisitions that have brought us closer to our goal of being a top-tier provider to U.S. middle-market companies. We were ranked among the top investment banks targeting the U.S. middle market, and through the first three calendar quarters of 2006, we ranked first for number of issues as senior manager in the municipal finance market (Thomson Financial). Late in the fiscal year, we announced an agreement to acquire the broker-dealer business and certain assets of Carlin Financial Group of New York, which will provide our clients with a best-in-class North American electronic execution platform. Finally, in November 2006, we announced an agreement to acquire Daniels & Associates L.P., the most active mergers and acquisitions advisor in the U.S. to the cable, telecom and broadcast industries. Both the Carlin and Daniels transactions are expected to close in early 2007.
To achieve our third goal we invested in several global businesses where we can leverage our competitive strengths to enable us to meet our clients' increasing needs. For example, we expanded our infrastructure finance capabilities and now have a successful global infrastructure finance platform with offices in North America, Europe and Australia. We strengthened our ability to serve wealth management clients when we acquired Abacus Financial Services Group, a transaction that made RBC the top provider of international trust services in the U.K. (Euromoney magazine).
In 2006, we also recognized the growing importance of China to our global business and made a number of investments to help us unlock opportunities available in this important growth market. As we have done successfully in other parts of the world, we are making targeted investments in areas where we have global competitive advantages. Building on our historical presence in China, we upgraded our representative banking office in Beijing to branch status, enabling us to provide a greater range of services to institutional and individual clients. Our global capital markets depth is evident through our role as a co-lead manager of the institutional tranche for the Industrial and Commercial Bank of China's initial public offering.
A more detailed discussion of what we have achieved on these three goals and what we plan to do in 2007 and beyond is provided on pages 6 to 12.
Our record results
I am pleased that we have met our medium-term objective of delivering top quartile total shareholder returns. While we delivered a total shareholder return of 23 per cent (30 per cent in U.S. dollars), for the year ended October 31, our 5- and 10-year total shareholder returns of 20 per cent (28 per cent in U.S. dollars) and 20 per cent (22 per cent in U.S. dollars), respectively, rank among the highest of all global banks.
Our net income reached $4.7 billion, up 40 per cent from 2005, and our return on equity was 23.5 per cent, which are impressive results for any financial institution. We met or exceeded all but one of our financial objectives for 2006. Our diluted EPS growth, ROE, revenue growth and dividend payout ratio all met the targets we set for the year, and we exceeded our portfolio quality objective, which was supported by a favourable credit environment. Our solid capital position was maintained comfortably above our objective. We raised our dividends twice in 2006 by a total of $.26 per share, or 22 per cent. (Excluding the impact of the Enron Corp. litigation-related provision in 2005, net income and diluted EPS both increased 27 per cent.)
While we performed well against these measures, we did not meet our target for operating leverage as it was impacted by our business mix and certain factors which contributed to our earnings growth but were not appropriately captured in this measure. As noted below, and in more detail on page 32, we have adjusted our 2007 operating leverage calculation to take those factors into account to more accurately reflect the underlying performance of our businesses going forward.
How we will measure ourselves in 2007
Looking ahead, we remain committed to generating top quartile total shareholder returns in relation to our Canadian and U.S. peer group over the medium term.
On page 5, we show our 2007 financial objectives to meet this medium-term objective. These objectives are based on our expectation of a robust Canadian economy with continuing strong consumer spending and solid business investment. In the U.S., we expect a moderately slower economy, largely attributable to slightly weaker growth in consumer spending and a cooling housing market. We expect to continue to benefit from relatively favourable equity markets, a stable interest rate environment, and strong fiscal conditions.
Our 2007 objectives are focused on measures that we believe are required to generate strong returns for our shareholders. Our ROE, Tier 1 capital and dividend ratios remain unchanged. For 2007, our objective of growing our diluted EPS by at least 10 per cent is lower than the 2006 objective as our 2005 earnings included the impact of the provisions related to the Enron litigation and estimated net claims related to hurricanes Katrina, Rita and Wilma. Our operating leverage objective remains greater than three per cent, however, we have adjusted our operating leverage calculation to more appropriately reflect the performance of our businesses. Our revenue growth target is incorporated in our earnings per share and adjusted operating leverage objectives. In addition, we believe our portfolio quality is adequately captured in our profitability and other objectives.
Our success depends on our employees putting clients first
This has been an exciting year of growth for RBC. Our record performance in 2006 reflects the talent and commitment of all our employees. Their hard work has resulted in our clients rewarding us with more of their business and, most importantly, their trust. We remain committed to developing new and innovative ways to meet our clients' needs while achieving our strategic goals and continuing to provide superior returns for our shareholders.
I would like to sincerely thank our clients for their continued business and our employees around the world for their dedication to finding new ways to earn the right to be our clients' first choice.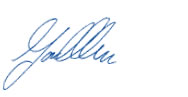 Gordon M. Nixon
President and Chief Executive Officer