Rotational Programs
Put your undergraduate degree to work, build relationships and develop your potential. From Finance Management to Capital Markets, our rotational programs are focused on developing your skills and allowing you to explore your strengths. You'll work with experienced professionals from different disciplines and use your knowledge to develop insights, disrupt, and create change.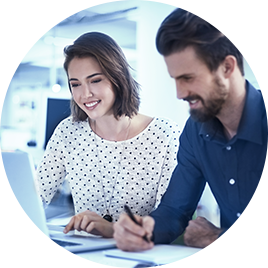 Capital Markets Job Opportunities
Experience the power of connection and achieve your personal and professional goals.
Application is now closed, please check out our other job opportunities.
Search Jobs
Experts and Leaders with Vision
Our Capital Markets Global Investment Banking Program and Global Markets Program each offer distinct opportunities to put you and your Master's degree on the fast track at a premier global investment bank.
Global Investment Banking Program
Rise to the challenge, performing transactions and business development activities spanning a variety of product and industry groups. Your work will be instrumental in helping clients finance their ongoing operations, strategic acquisitions, expansions and other critical projects.
Explore Our Global Investment Banking Program Opportunities
Global Markets Program
Develop innovative ideas and market insights, trading services, analytics and new products to help clients maximize their market performance across asset classes. From the world's central banks to institutional investors and hedge funds, you'll work alongside a wide range of clients, adding value through focused and in-depth expertise.
Explore Our Global Markets Program Opportunities
Technology New Grad Rotational Program
Work on exciting IT teams in areas such as Foreign Exchange, Fixed Income, Equities, Commodities and many more. Make a direct impact and shape the future of the financial industry with emerging technologies like Machine Learning, Cloud Computing and Big Data.
Explore Our Technology New Grad Rotational Program Opportunities