"Safeguarding Canadians' digital privacy and security is essential to ensuring continued trust in the digital world"
The Honourable Navdeep Bains, Minister of Innovation, Science and Economic Development.
On June 14, 2019 Ryerson University, FedDev Ontario, Rogers Communications, Royal Bank of Canada and the City of Brampton announced $30 million in investment to support Ryerson University's Rogers Cybersecure Catalyst.
The Catalyst is a not-for-profit organization that works to solve critical cybersecurity challenges and seize new opportunities through training, commercial acceleration, applied research and development, and public education.
RBC will invest $5 million to support training with a focus on creating a more diverse and inclusive talent pool, finding ways for leaders and experts to share knowledge and develop strategies, and the development of new programs to upskill RBC's technology workers for the cybersecurity jobs of tomorrow.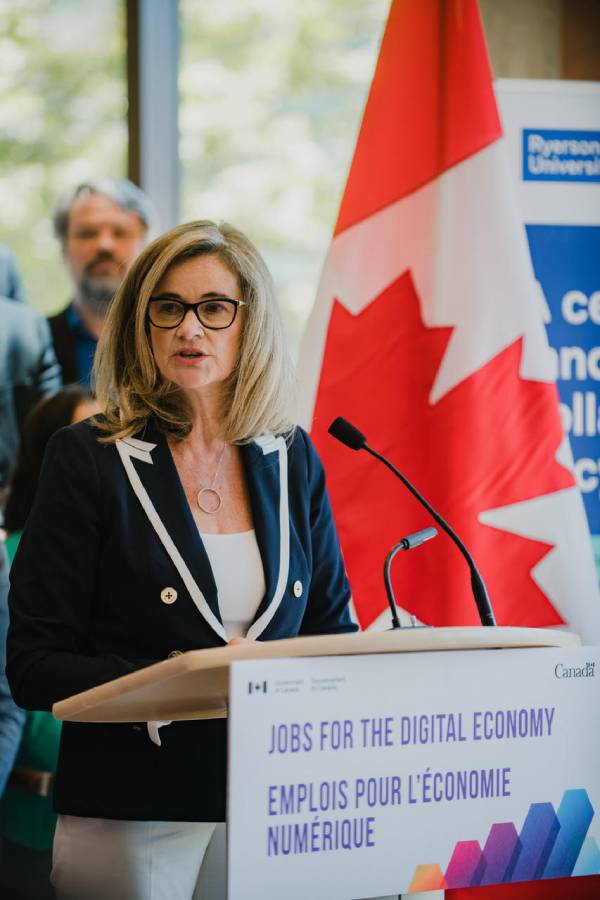 Today's unprecedented technological advancements are changing the way we protect clients from cyber threats and, in turn, the way we partner with government and academic institutions to help build the skills needed in the future. We are proud to be working with FedDev Ontario, Ryerson University and the other founders to help grow Canadian cybersecurity talent, upskill workers and bring more diversity and inclusion to this critical field.


— Laurie Pezzente, Senior Vice-President and Chief Security Officer, RBC.
There will also be programs to encourage more diversity in the male-dominated cyber security field. That's one of the reasons RBC is involved, said Laura Pezzente, the bank's senior vice-president and CSO. About 20 per cent of the professionals in cyber security are women, she said in an interview with IT World Canada. And while that's up from 11 per cent five years ago, improvement is needed. "We need more focus on diversity."
Located in downtown Brampton, the Catalyst has a broad mandate to empower Canadians and Canadian businesses through training, research and education in cybersecurity. The Catalyst is scheduled to officially open in the fall of 2019.