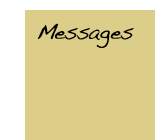 Royal Bank of Canada Group Executive


Top (L to R)
Gordon M. Nixon, President and Chief Executive Officer; Janice R. Fukakusa, Chief Financial Officer; David I. McKay, Group Head, Canadian Banking; W. James Westlake, Group Head, International
Banking and Insurance

Bottom (L to R)
M. George Lewis, Group Head, Wealth Management; Barbara G. Stymiest, Chief Operating Officer;
A. Douglas McGregor, Chairman and Co-CEO, Capital Markets; Mark A. Standish, President and Co-CEO, Capital Markets
Uncertain times bring into sharp relief the importance of fundamentals. This year, as market and economic conditions were at their most challenging, RBC emerged, not unscathed, but strong and stable largely due to our commitment to the essential elements of sound management: business diversification, comprehensive risk management, a clear strategy, and a strong balance sheet.
If we have learned one thing from the events of the past year, it is that in difficult times clients need and value honest and expert advice from professionals who can deliver solutions. At RBC, we are working hard to put our clients first by giving them advice, products and services that help them create confidence in their future. We have encouraged a more collaborative and accountable culture where employees are empowered to create a superior client experience. This culture is reflected in our client-centric vision, in the work of more than 80,000 professionals leveraging their experience and expertise, and in RBC's depth and breadth of resources for the benefit of all our clients.
The current financial crisis has shown its ability to substantially alter the environment for many individuals, companies, financial institutions, and our shareholders. While we have not been able to escape the year without some losses, in 2008, RBC generated more than $4.5 billion of earnings and a return on equity of 18.0%. These results prove that, as the rules for our sector and our domestic and global economies are being rewritten, RBC's strategy of actively managing a diversified portfolio of businesses and excelling at the execution of our revenue and cost-efficiency initiatives has enabled us to withstand the past year's market shocks and pressures and continue to generate value for our clients and shareholders.
RBC's diversified business portfolio remains the foundation of both our stability and our success, particularly through trying times. While several of our businesses have been significantly impacted by current economic events, the diversification of our portfolio of businesses across industries, geographies and client segments has reduced the overall volatility of our revenues and earnings. This provides us with the flexibility and stability necessary to make investments in pursuit of our long-term strategy and goals. Given the overall strength of our portfolio of businesses, we find ourselves in a position to take advantage of opportunities that many of our competitors can no longer consider.
Our ongoing commitment to strong risk and performance management has allowed us to stay on course better than many of our domestic and international competitors. We diversify our risk in numerous ways while continuing to prudently use our balance sheet to produce high-quality earnings. We recognize that maintaining and continually enhancing our risk management capabilities will be critical as we navigate the challenging territory ahead of us. In addition, the strength of our asset quality and our liquidity position should provide a solid base for future growth.
In summary, our continued strong earnings performance relative to peers and top quartile performance of our share price over the medium- and long-term periods of three, five and 10 years reflect our sound risk management approach, our franchise's strong financial foundation, the benefits of our diversified business model and, most importantly, the hard work of our dedicated employees.
2008 Strategic goals
Throughout this year, our people and businesses have been committed to pursuing our three long-term strategic goals:
• In Canada, to be the undisputed leader in financial services
• In the U.S., to be a leading provider of banking, wealth management and capital markets services, building on and leveraging RBC's considerable capabilities
• Internationally, to be a premier provider of select banking, wealth management and capital markets services in markets of choice.
In Canada, our retail banking, wealth management, insurance and capital markets businesses made significant strides during the year, enhancing our market leadership positions while making it easier for clients to do business with us.
In the fiercely competitive Canadian banking marketplace, we must continue to earn our clients' business by ensuring our advice and services are accessible and available across a variety of channels. We have made it more convenient for clients to do business with us by growing our mobile and specialized sales forces, adding new bank branches and automated teller machines (ATMs), and increasing the number of bank branches that are open extended hours, including Saturdays, particularly in high-growth areas. Our clients can now do business with our contact centre agents in over 150 languages, and our small business and commercial business clients in all major international trading regions can now fulfill all their business needs through a single relationship. Furthermore, we have deepened client relationships and rewarded clients for their loyalty through innovative offerings. These and many other efforts have not gone unnoticed, with many notable third parties recognizing us for our client services capabilities including Synovate, Euromoney, and Maritz Canada Inc.
As the largest Canadian provider of wealth management services, we continued to offer our clients a full range of investment advice and planning services, supported by a team of experts in financial and retirement planning, tax, law, and trusts and estates. Our clients have access to an extensive family of equity and fixed income investment products from our asset management division, which broadened its capabilities by acquiring Phillips, Hager & North Investment Management Ltd. (PH&N) on May 1, 2008. The acquisition makes us the largest mutual fund company in Canada with a 16% market share and the largest private asset manager. The strength of this business is further reflected by $8.8 billion in total mutual fund net sales in fiscal 2008.
RBC is the only bank in Canada to offer a suite of insurance solutions for both personal and business clients, and we are the Canadian market leader in creditor and travel insurance and the second largest provider of living benefits products. Our product and distribution capabilities are also unique. RBC Insurance offers a broad range of life and health, and property and casualty products through proprietary channels (adjacent insurance branches and career sales forces) as well as through a variety of third-party channels (travel agents and life insurance brokers), allowing our clients the opportunity to create peace of mind by addressing all of their insurance needs.
As a leader in most aspects of the Canadian wholesale marketplace, we are the country's largest investment bank, and number one or two in many domestic rankings, including domestic debt capital markets and equity research. Importantly, a strong balance sheet and a respected brand name have enabled us to successfully export key competitive strengths into new markets.
Outside Canada, we have devoted significant management and financial resources to building our capabilities, our client base, and our brand.
Since 2001, we have thoughtfully grown our banking business in the southeastern U.S. market. Through measured organic growth and expansion through strategic acquisitions, we have created a network of nearly 440 branches in North Carolina, South Carolina, Virginia, Georgia, Alabama, and Florida.
Our U.S. banking business has been significantly affected by the ongoing stress in the U.S. housing market and the weakening U.S. economy. We have taken steps to address these issues, consistent with our commitment to prudent risk management practices. We exited our residential builder finance business outside our footprint and are actively managing the assets in that portfolio to reduce the impact of impaired loans over the long term. While we are aggressively monitoring and managing our retail and commercial loan portfolios, we are selectively growing our asset base by acquiring high-quality personal and business clients who are attracted to the quality of the RBC franchise. In addition, we are focused on leveraging the well-developed business and commercial strategy in our U.S. banking business to develop an equally robust retail strategy to provide clients with an integrated experience and a full product suite to serve their business and retail needs.
We are keenly aware that improving our U.S. bank's earnings will be a long-term process, as we need to work through the residual weakness in the U.S. economy. We have done a great deal of work to create momentum for the next few years and, while there is no doubt that we face structural, credit and economic headwinds in the U.S. banking environment, we believe that we will be well-positioned when the environment improves.
Over the past year, we extended the reach of our wealth management services in the U.S. Our acquisition of Ferris, Baker Watts, Incorporated (FBW), significantly expanded our presence in key regions and added more than 300 financial consultants to our business. In addition, over the past year, we have attracted experienced financial consultants from our competitors to our U.S. wealth management business, a testament to both the quality of our business and to our growing reputation in the U.S. RBC now has more than 2,000 financial consultants serving clients in 41 states from 204 retail offices, making us the seventh-largest national investment advisory firm in the U.S. We also completed the conversion of our U.S. wealth management business to a single broker-dealer platform, along with our capital markets operations. As a result, our clients will have increased access to the global capabilities of RBC as well as to the broad product development capabilities of our capital markets business.
While economic events over the past year had a negative impact on some of our capital markets businesses in the U.S., many others were able to capitalize on opportunities created by the market environment, adding talent and resources that were drawn to the strength and stability of the RBC brand name. And while many of our competitors have been forced to downsize or significantly change their fundamental business models, the soundness of our U.S. capital markets business has enabled us to aggressively reposition and redirect resources to take advantage of a broad range of opportunities that the evolving market has created. For example, businesses hurt by the market's recent instability, such as our structured products and securitization businesses, have been rationalized, while those that had new opportunities created by the turmoil, such as investment banking, fixed income and securities, have significantly upgraded their capabilities by recruiting experienced talent from competitor organizations.
We have not, however, changed our fundamental risk appetite or profile. Consistent with our emphasis on prudent risk management and maintaining our strong balance sheet, our capital markets business is focused on deploying capital in a manner that enhances and expands key client relationships, particularly at a time when we know clients are placing a premium on strong and stable banking relationships.
Closing our acquisition of RBTT Financial Group (RBTT) was the most significant development outside North America in 2008. Combined with our existing Caribbean banking business, the acquisition made RBC the second-largest banking group in the English-speaking Caribbean, with approximately 7,000 employees serving clients in 17 countries through 127 branches and business centres. The RBTT footprint was an excellent complement to our business and has provided us with immediately strong market positions in two new markets – Trinidad and Tobago, one of the strongest economies in the Caribbean, and Jamaica.
Our wealth management operations continued to expand outside North America by opening a new office in Chile and, with our capital markets operations, in India. Overall, the business continues to grow by recruiting experienced private banking professionals, aided by our reputation within the industry as a premier provider of wealth management services to clients around the world.
Our joint venture, RBC Dexia Investor Services (RBC Dexia IS), differentiates itself as a provider of international trust services by providing superior customer service and global reach. In 2008, we were named number one overall global custodian by Global Investor for the fifth consecutive year. However, the real proof of success is that in current conditions, RBC Dexia IS has attracted new clients and gained more business from existing customers.
As Canada's only global investment bank, we continued to grow, generating approximately 50% of our revenue outside Canada as we executed a deliberate and disciplined international growth strategy. During the past year, we added a leveraged finance team in London to support our European investment banking business, and we expanded the U.K.- based infrastructure financing business into Continental Europe and Australia as well as the U.S. Finally, we continued to extend our global capabilities related to the energy and mining sectors, becoming a preferred provider of services in a very dynamic market.
2008 Performance against objectives
We established our 2008 objectives in November 2007 based on our economic and business outlooks for 2008 at that time. While we acknowledged that early 2008 would be challenging, with continued market volatility and slower economic growth, we did not anticipate these conditions to persist for the duration of the year nor for the impact to be as significant. During the year, we acknowledged that our progress towards certain objectives was impeded largely by market volatility and uncertainty – reflected in writedowns, higher provisions for credit losses in our U.S. banking business, and declining interest margins. As a result, except for our Tier 1 capital ratio, we did not meet the annual objectives we set at the beginning of this fiscal year. Our capital position remained strong throughout 2008 with our Tier 1 capital ratio above our target.
During the turbulent environment of the past year, the importance of our sound business approach and the benefits of our diversified business model helped sustain our share performance relative to our peers. We delivered top quartile share performance of 8% and 12% in the medium-term periods of three and five years, respectively, while increasing dividends paid over the three-year period at an average annual compounded rate of 19%.
How we will measure ourselves in the future
We expect our operating environment in 2009 will continue to pose challenges that will demand our continued diligence in the management and allocation of our resources. Volatile financial market conditions will continue into 2009 as credit and liquidity concerns persist and global economies slow down. We believe that recent government measures such as interest rate cuts, financial market rescue packages and enhanced intra-bank lending guarantees will eventually work to improve market stability.
The Canadian economy likely slipped into a recession in the final quarter of 2008 and we forecast it will grow by only .3% in 2009 due to weaker domestic demand. While consumer spending is expected to slow, reflecting modest weakening in the labour and housing markets, the economic slowdown is expected to result in calmer inflationary pressures and more stable commodity prices. Meanwhile, we project the U.S. economy will have negative growth of 1% in 2009. We anticipate that deteriorating economic conditions and financial market volatility will continue to dampen both consumer and business spending and will likely cause the U.S. recession to deepen as negative economic growth persists over the remainder of 2008 and in early 2009. Growth in other global economies, particularly those in the Eurozone, will likely weaken further in 2009, as overseas economies continue to contract due to weaker domestic demand, financial market volatility and reduced demand for exports from major trading partners. Emerging economies, led by China, are expected to grow at a very moderate pace in 2009 given uncertainty in global financial markets and recessionary conditions in some industrialized countries.
We anticipate that the medium term will see more cyclical and structural changes for the financial services industry, including higher funding costs, higher capital levels, the impact of the deleveraging of balance sheets and a move to above-average loan-loss levels from recent historic lows.
Because market and economic conditions introduce a high degree of uncertainty into the short-term planning horizon, we have created a set of medium-term performance objectives (shown on page 9) that we think better reflect realistic goals against the backdrop of near-term market turbulence. By concentrating on these medium-term objectives, our management team will focus on both current performance as well as on prudent investment in higher-return businesses that will provide us with competitive advantages and sustained and stable earnings growth for the future.
Our medium-term objective is to generate earnings per share growth of 7% or more. Our focus on cost management relative to revenue growth is underlined by a medium-term operating leverage objective of above 3% while striving for a return on equity target of 18% or more. We will keep a keen eye on our capital base, with our objective of maintaining a Tier 1 capital ratio of 8.5% or higher, well ahead of regulatory requirements and above our 2008 objective of 8%. Finally, our objective is to maintain a dividend payout ratio over the medium term of between 40% and 50%, the same as in 2008.
Helping our clients create a more confident future
During troubled times, strong, diversified and well-managed companies like RBC have an advantage over many others. Our momentum has been positive, but more importantly, we have been able to deliver solid earnings in a very difficult environment. We are encouraged by having our home market heralded by the World Economic Forum as the base of the soundest banking system world wide. And while we are cautious and conservative about conditions over the near term, we are proud of our consistent financial strength, sound risk management policies and diversified business mix that have enabled us to provide confidence to our millions of clients and shareholders.
Outside Canada, we're working through the challenges and finding ways to invest capital, to hire top talent, to make acquisitions, and to continue to build on the strategies that we have pursued over the past several years. Across RBC, we have renewed our attention to cost management because we understand that our ability to control costs is critical to giving us the flexibility to overcome current challenges and support our future growth.
2008 was a difficult year, but I'm pleased to say our employees rose to its challenges. I am proud of all our professionals and our management team who have demonstrated they are unshaken by the uncertain conditions we have encountered and are undeterred by those that might lie ahead. More than ever, we understand that our clients need and value sound advice, and we will redouble our efforts to reach out to them to help them create a more confident future.
I sincerely want to thank all of our clients for their continued trust. And I want to thank our more than 80,000 professionals, whose hard work, integrity and dedication are responsible for our ongoing results.


Gordon M. Nixon
President and Chief Executive Officer