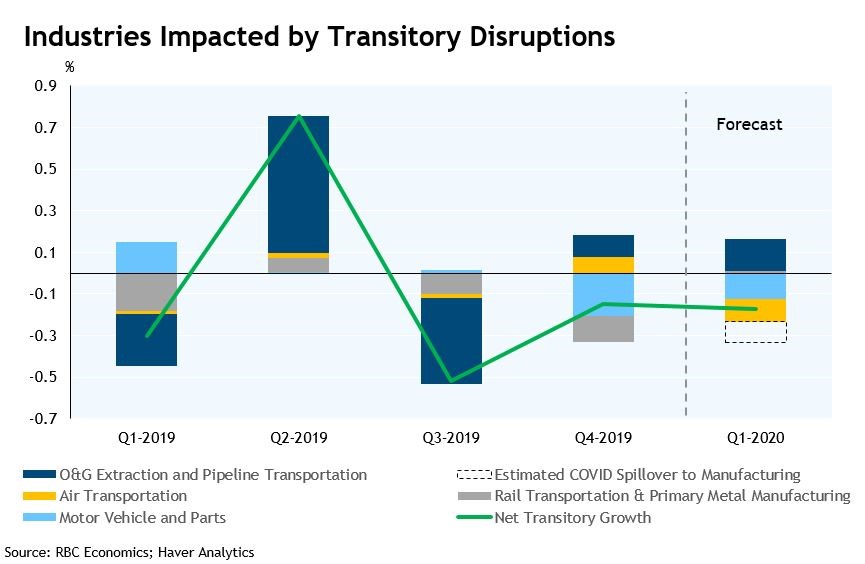 Canadian GDP rose 0.3% in January; gains broadly-based
After declines in three of the prior four months, we would have been happy just to see a positive number. In the event, January's 0.3% growth was well ahead of expectations and the details were encouraging. Energy and mining was more or less the economy's only weak point, though that was fully expected with mandatory production cuts taking effect at the start of the month. The worst should be over for the energy industry as production curtailments are gradually scaled back and producers benefit from higher prices. Outside of energy, growth picked up nicely with GDP excluding oil and gas up 0.5% in the month and 2% over the last year. Overall, today's data remain consistent with our view that the economy's soft patch over Q4/18 and Q1/19 will prove transitory.
View Full Report about Canadian Jan 2019 GDP
Recent Updates
| Release Date | Report Name | Download |
| --- | --- | --- |
Free Economic Alerts
Receive an email alert as soon as this publication goes live on the RBC Economic Research site. This free service is reserved for RBC clients and staff.
Subscribe Now

to Free Economic Alerts