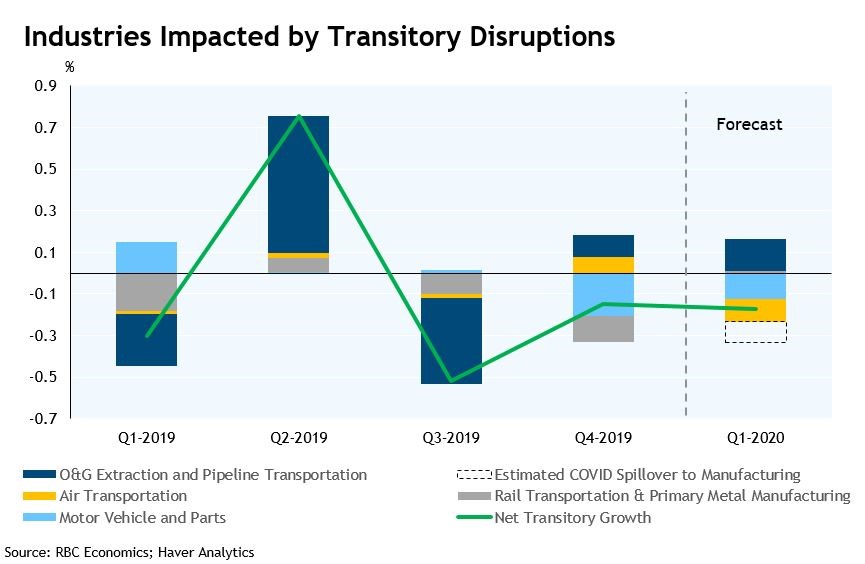 Goods sector caps Canadian GDP in July
The Canadian economy's best growth streak since 2017 came to an end with flat GDP in July thanks to a broadly-based decline in the goods sector. Oil and gas was the main source of weakness. Manufacturing output was down only slightly. The good news is that there continues to be little evidence of spillover into the larger services economy, which has posted above-trend gains in four of the last five months.
View Full Report about Canadian July 2019 GDP
Recent Updates
| Release Date | Report Name | Download |
| --- | --- | --- |
Free Economic Alerts
Receive an email alert as soon as this publication goes live on the RBC Economics site. This free service is reserved for RBC clients and staff.
Subscribe Now

to Free Economic Alerts