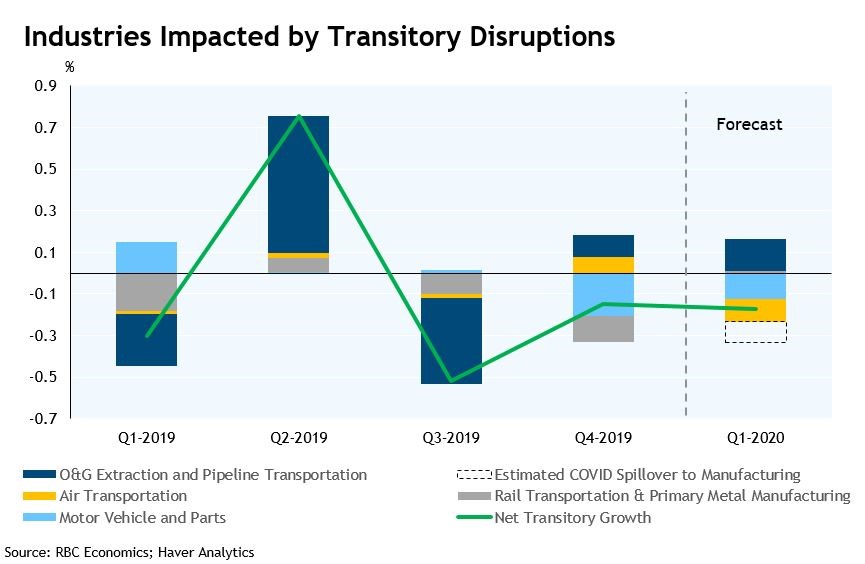 Canadian GDP surprised to the upside in May
Growth came in above consensus with a 0.5% increase in May—markets were expecting +0.3%. With activity rising month-over-month in 19 of 20 industries it was the most broadly-based gain in more than a decade. Utilities provided the only drag as April's weather-related increase in electricity demand was retraced. Conversely, sectors that were held down by bad weather in the prior month (retail and construction) saw a healthy rebound in May. The other factor that held growth to 0.1% in April was a pullback in non-energy mining, which increased only modestly in May. Across-the-board gains in services sent activity in the sector up 0.5%, matching the best monthly pace in a decade.
View Full Report about Canadian May 2018 GDP
Recent Updates
| Release Date | Report Name | Download |
| --- | --- | --- |
Free Economic Alerts
Receive an email alert as soon as this publication goes live on the RBC Economic Research site. This free service is reserved for RBC clients and staff.
Subscribe Now

to Free Economic Alerts