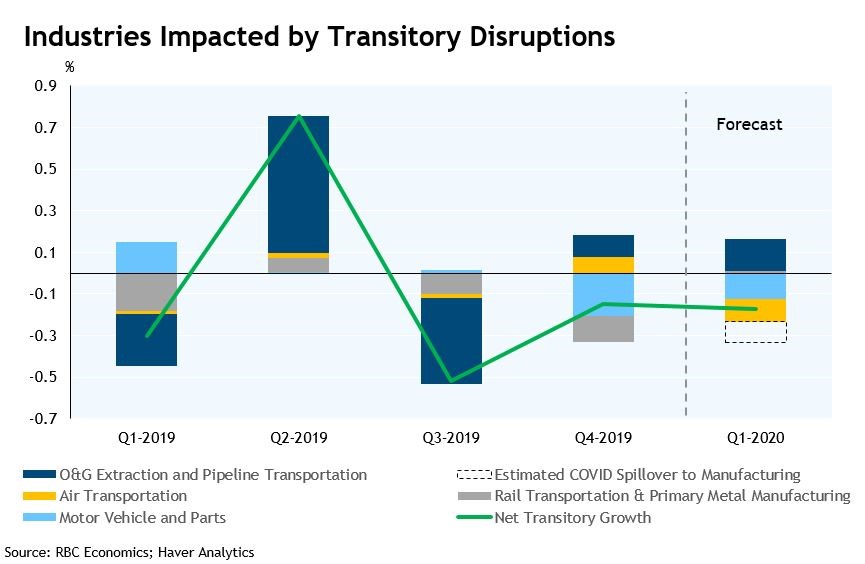 Canadian Q3 GDP Growth Slows
Canadian Q3 GDP growth moderated as expected to 2.0% from the 2.9% gain recorded in Q2 though with the details suggesting a further slowing in Q4. Over the first three quarters of this year quarterly growth has averaged 2.2% which is down from the 3.0% annual growth recorded in 2017. The projected further weakening in Q4 will be abetted by the transitory downward impact from the recent postal strike. As well, the slump in oil prices could weigh on activity as well though with the duration a function of how long the slump persists. These developments imply a clear downside risk to the Bank of Canada's current forecast of Q4 growth bouncing back to 2.3%. Our expectation is that the central bank is still likely to move the current overnight rate of 1.75% to within its estimate of 'neutral' within a range of 2.50% to 3.50%. However, such will be dependent on indications that any slowing in Q4 proves transitory.
View Full Report about Canadian September 2018 GDP
Recent Updates
| Release Date | Report Name | Download |
| --- | --- | --- |
Free Economic Alerts
Receive an email alert as soon as this publication goes live on the RBC Economic Research site. This free service is reserved for RBC clients and staff.
Subscribe Now

to Free Economic Alerts