Talent and Culture
We are a company made up of talented and dedicated people. People who invest their skills, energy and passion into making us the successful organization we are today, and the one we will be tomorrow.
A diverse and inclusive workforce creates equitable opportunities for all employees to reach their potential, regardless of personal identities.
See Our Awards
How We Are Accelerating Inclusion in the Workplace
40,000
RBCers engaged in unconscious bias training
25,000
Members of RBC Employee Resource Groups globally
85%
Diversity and Inclusion Index Score
RBC Employee Opinion Survey
Employee Resource Groups
Our Employee Resource Groups (ERGs) bring together employees who share a common identity, characteristic and set of interests. They create a culture of inclusion that enhances employee engagement and further supports our organizational vision and values.
Learn how the ERGs supporting each of these groups make a difference at RBC.

RWomen
RWomen supports its members with a wide range of opportunities to network and further their own development and involvement with diverse communities.

Women's Advisory Board (WAB)
WAB's mission is to recruit, retain and enhance the productivity and career success of women in the roles of client-facing advisors, branch managers and head office professionals.

Women in Technology (WiTO)
WiTO envisions a workplace and culture that enables diverse employees within Technology and Operations to achieve personal and professional fulfillment; enabling RBC T&O as an employer of choice for creative, engaged and motivated talent.

Women's Association of Financial Advisors (WAFA)
WAFA supports its members with a wide range of information, events and programs. The group's mission is to recruit, retain and enhance the productivity of women financial advisors and branch directors.

Advancement of Women in Leadership
To help drive an environment that will support women in the achievement of their career development and goals. To assist in the development and advancement of women across the Office of the CFO, CAO and Internal Audit into new learning and leadership opportunities.

Canadian Banking (CB) Women's Forum
To inspire, challenge and enable all RBC employees to engage in gender equity issues and champion the advancement of women. The mission is to focus on creating an engaged and inclusive community, driving momentum and sharing best practices across Personal & Commercial Banking (P&CB) to work towards the goal of championing women at RBC by removing barriers and enabling success.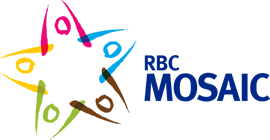 Mosaic
Our mission is to foster an inclusive culture by enabling the success of visible minorities and newcomers to Canada within RBC.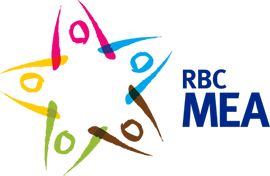 Multicultural Employee Alliance
The Multicultural Employee Alliance (MEA)'s mission is to enhance performance by promoting an environment that recognizes the multicultural interests of the firm's employees and clients, embraces inclusion of employees from all walks of life and encourages the firm to establish relationships with diverse communities.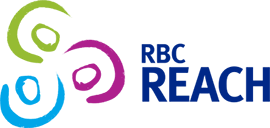 Reach
The RBC Reach mission is to eliminate stereotypes and stigma associated with persons with disabilities and drive engagement and performance through awareness, education, coaching and accommodation.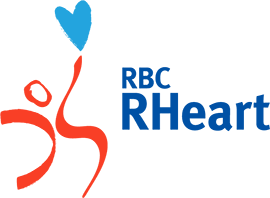 RHeart
To support the advancement, recruitment and retention of professionals with invisible and visible disabilities and diverse abilities, while raising awareness and promoting their inclusion.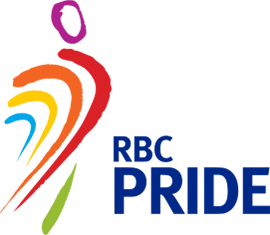 Pride
Contributes to creating a positive, inclusive and sustainable work environment for lesbian, gay, bisexual and transgender (LGBT+) employees.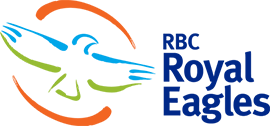 Royal Eagles
A fellowship of both Indigenous and non-Indigenous employees working together to raise awareness and support Indigenous culture throughout RBC.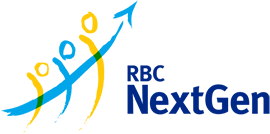 NextGen
A movement building engagement and attracting young professionals by empowering them to have a voice and contribute to the organization's business priorities, fostering collaboration and supporting the communities we serve. Built on three guiding pillars: Capabilities, Connections, Community.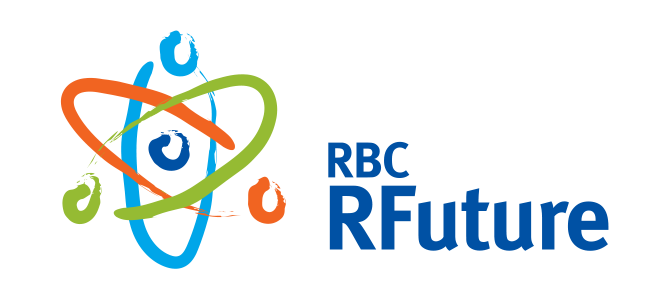 RFuture
RFuture aims to bridge the gap between current and future leaders within RBC through its founding pillars to unite, strengthen and retain young talent at RBC by giving the next generation of leaders a voice that can be heard. The four pillars are to unite RBC across all businesses and levels, advance connectivity with external professional bodies and networks, enhance the intellectual capital and satisfy the curiosity of our younger generation; explore topics aimed at creating healthier and more effective employees and give back to the community.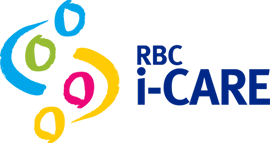 i-CARE
Champions the needs of working caregivers such as experienced, new or expecting parents, or those caring for elderly, sick or disabled relatives. i-CARE aims to improve the work and family lives of caregivers by sharing experience and knowledge, bringing in outside expertise and providing a voice for caregivers.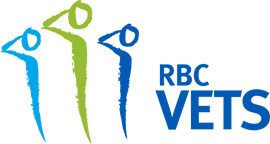 Veterans Engagement and Troops Support
The Veterans Engagement and Troops Support (VETS) ERG helps engage employees with awareness of internal and external veterans and military service-related events and communication.
Clients
We are focused on bringing even more inclusive solutions through products, services and advice to all of our client groups, including women, cultural markets, newcomers to Canada, LGBT+, Aboriginal/Indigenous peoples and persons with disabilities. We will continue to deliver financial services that are accessible, simple and convenient.
Newcomers to Canada
RBC has a longstanding history of supporting new immigrants to Canada. The population of new Canadians and minorities is growing and much of our future growth in Canada will depend on the success of these communities.
Women Entrepreneurs
We need to work with community partners/not-for-profit organizations which support women, celebrate their accomplishments, provide networking opportunities and inspire the next generation of women leaders.
A Chosen Journey
Discover how RBC is partnering with Indigenous communities to make a difference.
Communities
We recognize and believe that our success depends on the health and prosperity of the communities where we live and work. RBC believes our ongoing support must be embedded in the fabric of the community through research, volunteerism, partnerships, sponsorships, education, supplier diversity, development initiatives and inclusionary business practices.
2.2 million
2.2 million
Aboriginal/Indigenous population in Canada by 2033
25%
25%
Hispanic and Asian adult population by 2025 in the U.S.
48%
48%
Women in the Canadian workforce by 2020
Supplier Diversity Program
Strengthening partnerships with diverse supplier groups and expanding supplier diversity efforts benefits us all.
Community and Social Impact
Creating a positive social impact is integral to how we do business. Lots of companies care about community. What sets RBC apart is how we bring our company and our networks together to tackle the big issues of today and tomorrow.
RBC Action Plan Against Systemic Racism
Diversity and inclusion has been a cornerstone of our values for years. We have made progress against some of our goals, but there is more to be done. Today we're taking direct actions to tackle issues of inequity and systemic bias.
Support for Diverse Groups
Tapping into unique perspectives, experiences, lifestyles and cultures is powerful. Explore how RBC empowers its employees and supports community organizations.