Climate change is one of the most pressing issues of our age. As Canada's biggest bank, and one of the largest in the world based on market capitalization, we have an important role in supporting the most significant economic transition in centuries. This is firmly aligned with RBC's Purpose to help clients thrive and communities prosper.
Help clients as they transition to net-zero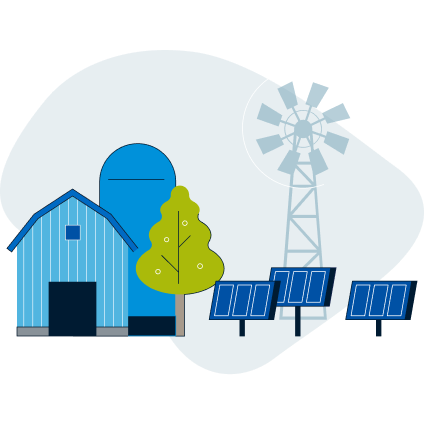 We have committed to providing $500 billion in sustainable finance by 2025 and, we have provided $198 billion towards this goal as of the end of 2021.
Through a wide range of products, services and advice, we will continue to help businesses and individuals across all sectors and regions establish and accelerate their climate plans, achieve their goals and adapt to net-zero.
Helping Clients Navigate the World of ESG
Insights, content and research from the bank's industry experts.
Disruptors, an RBC podcast
Ongoing podcast series hosted by SVP John Stackhouse about reimagining Canada's economy in a time of unprecedented change.
Learn More
The Climate Conversations
John Stackhouse will dig into Canada's quest for net-zero with some of the world's leading voices on climate and Canada's transformation.
Learn More
Hold ourselves accountable
We will monitor, measure and report on our efforts towards net-zero emissions.
In our 2021 TCFD report, we shared data on emissions produced by our clients that are associated with a large proportion of the loans and financial services we provide, sometimes referred to as "financed emissions".
At the same time, we have set initial interim emissions reduction targets in support of achieving net-zero by 2050. Our 2022 Net-Zero Report Open Net zero report P D F 1015kb in a new tab outlines these targets for the Oil & Gas sector and the Power Generation and Automotive sub-sectors, our target-setting methodology, and the principles and beliefs that guided our target setting process.
Other key activities include:
Embedding climate risk factors into credit decisions of our loan book
Restricting financing for certain sensitive sectors and activities with significant environmental impacts (e.g. greenfield coal power and mining projects)
Setting the standard for best-in-class governance, including through our Climate Strategy & Governance group and by embedding ESG factors in executive compensation
Impact Measurement Framework (IMF)
The IMF guides our investment decision-making and enables us to measure and manage our overall impact on society, the environment, the economy, our employees, our brand and our business.
Tracking Our Progress
Our annual environmental, social and governance (ESG) reporting provides an overview of our priorities, key performance indicators and annual highlights of ESG issues relevant to financial services companies in general, and to RBC in particular.
Inform and inspire a sustainable future
Governments around the world have made a commitment to net-zero emissions by 2050. We will use our financial resources and continue to work closely with partners in Canada and around the world to help achieve that goal.
We will help promote climate literacy and offer ideas that support a successful transition. Our report "Canada's Road to Net-Zero (opens to external site)" presents six pathways for changing how we live, travel, grow and power our lives - in ways that don't leave jobs, communities and businesses behind. And we will continue to fund, partner with, listen to, and bring together communities. This includes Indigenous leadership, technology experts, and public and private sectors to discover and innovate new climate solutions where it matters most.
Highlights:
Joined the Net-Zero Banking Alliance (NZBA)
A global, industry-led initiative to accelerate and support efforts to address climate change
Member of the Partnership for Carbon Accounting Financials (PCAF)
An industry-led partnership to facilitate transparency and accountability of banks to the Paris Agreement
Developing Economic Insights and Thought Leadership
Informing social, economic and technological trends in an age of disruption
Supporter, Signatory or Member of Leading Organizations to Accelerate Clean Economic Growth
Support of international initiatives and partnerships, such as The Financial Stability Board's recommendations for more effective climate-related disclosures, etc.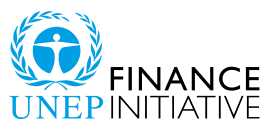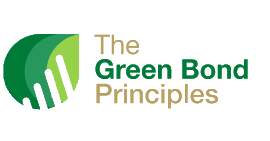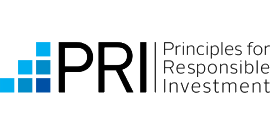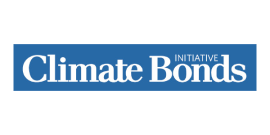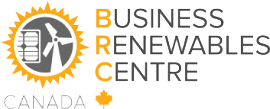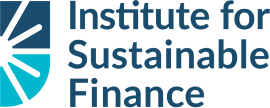 Advance net zero in our own operations
We are committed to the goal of achieving net-zero in our operations. To advance toward this ambition, we set two goals in 2020: to reduce GHG emissions by 70% with a baseline year of 2018 and to increase our sourcing of electricity from renewable and non-emitting sources to 100%, both by 2025.