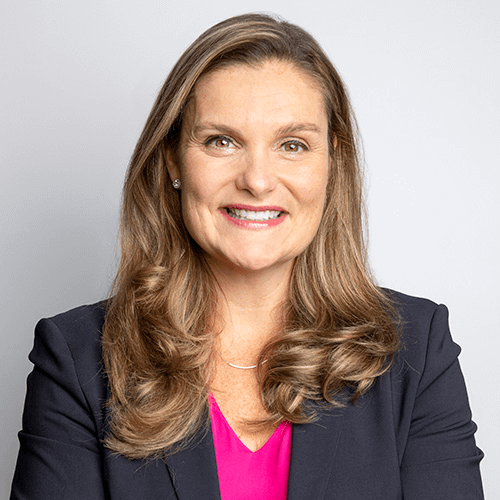 By Lindsay Patrick
Head of Strategic Initiatives & ESG, RBC Capital Markets
Corporate Sustainability and Environmental, Social and Governance (or ESG) issues are current topics of much debate and receive considerable attention. Sometimes, the elements of ESG are presented as solutions to the world's largest challenges, and at other times blamed for creating societal and business problems anew.
At RBC, we recognize that considering ESG factors alongside traditional financial metrics and analysis can lead to better decision making – for bankers, for investors, and for executives managing companies. They can also result in better outcomes for society and the planet. ESG factors provide more data, tools and insights that help us better understand the opportunities and risks in today's economic and business landscape. As one of the world's largest banksFootnote 1 Details, RBC is committed to integrating ESG factors into our business decisions and developing new capabilities through the solutions we offer clients – such as our sustainable finance offerings. ESG is not a solution in itself, but as a trusted partner to our clients, integrating ESG factors in RBC's decision making process can help drive better outcomes for all.
Sustainable finance supports RBC's purpose
Let's start by clearly answering the question "what is sustainable finance?" At RBC, we believe Canada's Expert Panel on Sustainable Finance Open sustainable finance expert panel's report P D F XXXkb in a new tab provides a transparent and widely accepted definition as follows:
"Capital flows (as reflected in lending and investment), risk management activities (such as insurance and risk assessment), and financial processes (including disclosures, valuations, and oversight) that assimilate environmental and social factors as a means of promoting sustainable economic growth and the long-term stability of the financial system. The conditions for sustainable economic growth are to meet the needs of the present without compromising the future."
From RBC's perspective, the phrase "meeting the needs of the present without compromising the future" captures the essence of both how and why we see sustainable finance as key to delivering on RBC's purpose of helping clients thrive and communities prosper. We believe there is tremendous potential for financial markets to contribute to some of the biggest social and environmental challenges we face – from improving the accessibility of affordable housing and inclusive financial services to mitigating climate change and protecting biodiversity.
This is why we are committed to providing C$500 billion in sustainable finance by 2025.
At RBC, we are also committed to transparency and accountability to our stakeholders. The methodology that we use to measure and report on progress towards our C$500 billion sustainable finance commitment is published in RBC's Sustainable Finance Framework ("The Framework Open sustainable finance framework P D F 759kb in a new tab"). In the Framework, we provide details on both dedicated purpose financing (where the financing is earmarked for green and social activities) and general corporate purpose financing for eligible entities. Additionally, we provide details on financing provided through sustainability-linked instruments. The eligibility criteria for each of these is detailed in the Framework and includes alignment with established industry guidelines. Given the fast-changing and dynamic nature of the sustainable finance market, we plan to evolve our methodology in-line with market practice and industry guidelines.
We see sustainable finance as a significant growth opportunity for our clients and our business. We supported clients with C$83.8 billion in sustainable finance in 2021, up from C$73.3 billion in 2020 and C$40.8 billion in 2019. RBC's commitment to provide C$500 billion in sustainable finance by 2025 is one of the largest commitments of its kind made by a Canadian bank.
Emerging opportunities in transition finance and sustainability-linked finance
As we look ahead to the continued growth and evolution of the sustainable finance market, there are two areas that we believe will be particularly important in shaping the future of this market: transition finance and sustainability-linked finance.
Transition Finance:
Transitioning to a net-zero future will require significant investment – we estimate that C$2 trillion in investments is required in Canada aloneFootnote 2 Details. Much of this investment is needed in sectors of the economy that are high-emitting and hard-to-abate. To achieve net-zero emissions by 2050, our society needs to reduce emissions in areas such as power generation, energy distribution, heavy industry manufacturing, transportation and agriculture - all of which provide essential products and services to society today and for the foreseeable future. It is important for RBC to support our clients in these industries on their journey towards a net-zero economy. That's why RBC's approach to sustainable finance includes solutions that serve to decarbonize emissions intensive activities across all sectors, including ones that are hard-to-abate.
We recognize and support ongoing work to further develop standards and guidance on transition finance including the emergence of transition finance taxonomies that reflect regional economic variations, decarbonization pathways, and resource availability. RBC is actively contributing to some of these efforts including through participation in bodies such as Canada's Sustainable Finance Action Council (SFAC) and the International Capital Market Association (ICMA) Climate Transition Finance Working Group.
Sustainability-Linked Finance:
Sustainability-linked finance incentivizes the issuer or borrower to achieve ambitious, pre-determined sustainability targets. For example, this could include a loan where the interest rate increases or decreases based upon the borrower meeting greenhouse gas emissions reduction targets or workforce diversity improvement targets.
Sustainability-linked debt is currently one of the fastest growing segments in the sustainable finance marketFootnote 3 Details. As clients develop decarbonization plans and banks set targets for reducing emissions, sustainability-linked instruments provide a valuable opportunity to align climate objectives with financing structures. We believe we can continue to play an important role in providing solutions to our clients in this area. For example, we have established internal guidance for our teams working on sustainability-linked finance transactions in high-emitting sectors to encourage financing structures that incentivize meaningful reductions in greenhouse gas emissions.
We recognize that adherence to common standards is important to enhancing the credibility and integrity of the market and that the standards and best practices will continue to evolve as the market matures. RBC is supportive of the guidance provided by a variety of industry associations on sustainability-linked finance including the ICMA Sustainability-linked Bond Principles (SLBP)Footnote 4Details and the Asia Pacific Loan Market Association (APLMA) Loan Market Association (LMA), and Loan Syndications and Trading Association (LSTA) Sustainability-linked Loan Principles
(SLLP)Footnote 5 Details.
Conclusion
We are committed to supporting the integrity of the sustainable finance market. As global standards evolve and become well established, we plan to periodically review and update our Sustainable Finance Framework to reflect them as appropriate.
Building a sustainable, net-zero economy will be one of the largest economic transformations in generations. We see tremendous opportunity to use our purpose-driven, principles-led approach to bring about positive change, advance sustainable economic growth, and help build a prosperous future for all of our stakeholders.