Climate change is one of the most pressing issues of our time and addressing it will require significant and difficult choices. From how we live, work and move around to how we evolve our economy and policies – all will require thoughtful and measured approaches to help us make an orderly and inclusive transition to net-zero. There's no question that achieving global climate goals will be a challenge – but it's one we're up for, and we're ready to do our part.
At Work to Tackle Climate Change
Notable news and information from around RBC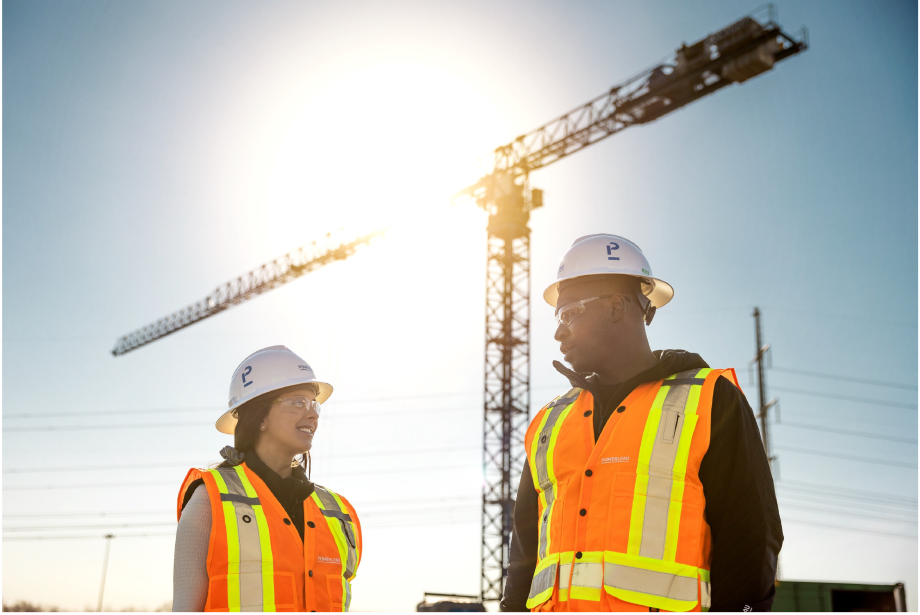 The Montreal-based company is constructing spaces where Canadians can both live and thrive, while reducing the environmental impact of their projects.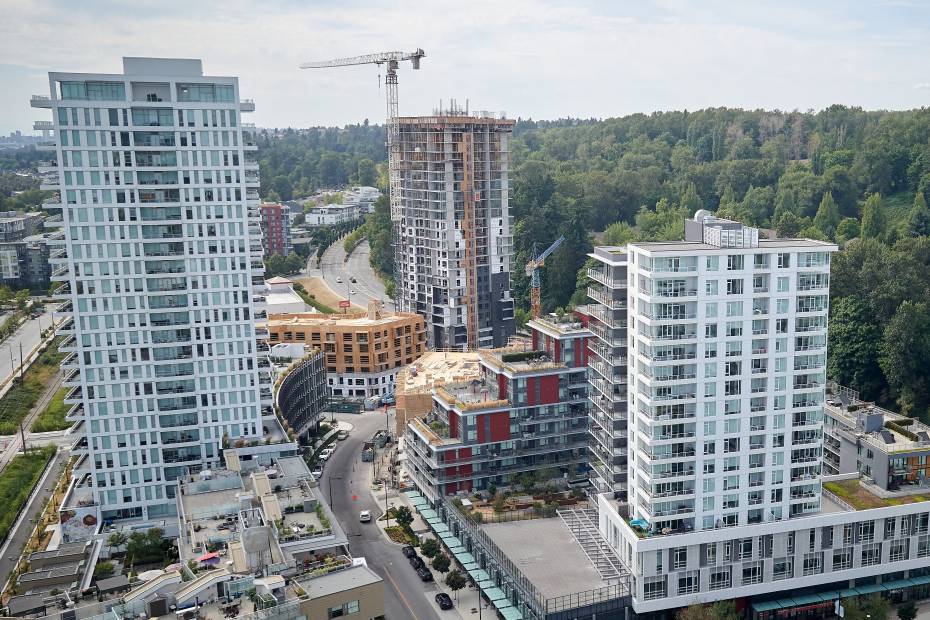 River District Energy is a master plan community supported by a private renewable energy plant that will power thousands of low-emission homes in southeast Vancouver.
Electric vehicle (EV) manufacturer, Vicinity Motor Corp., had a zero-emission solution for the trucking industry but needed working capital to get their vehicles on the road.
RBC's Climate Strategy in Action
We lay out our climate strategy in the RBC Climate Blueprint(opens in a new window), which shares some of the important ways that we are making progress and taking action through four key areas of focus.
Helping clients as they transition to net-zero
We aim to empower our clients on their journeys with solutions, products and advice.
Holding ourselves accountable
We're setting goals and targets and measuring progress to help keep on track. RBC has committed to achieving net-zero emissions in our lending by 2050.
Informing and inspiring a sustainable future
Action starts with knowledge. We share insights and ideas to help communities, governments and organizations build better solutions.
Advancing net-zero leadership in our own operations
We've committed to reducing our own global emissions by 70%(legal disclaimer)1 and sourcing 100% of our electricity from renewable and non-emitting sources by 2025.
Our Progress
$282 billion
provided in sustainable finance since 2019 to support environmental and social objectives.
90%
of our electricity globally is from renewable and non-emitting sources
$39+ million
since 2019, to charities and universities to address complex environmental challenges
How RBC Can Help
From providing banking solutions that support a greener lifestyle to investing in community initiatives to backing the environmental plans and ambitions of businesses and entrepreneurs, we're here to support our clients' and communities' climate change efforts.
Supporting Our Clients With Climate Solutions
Sustainable Finance Solutions
At RBC, we're creating more ways to help you manage your finances and reduce your impact on the planet. From ways to save and invest, to the car you drive and energy efficiency upgrades for your home, we can help you reach your personal goals and secure a healthier future for the planet.
Investing with Purpose
The money you invest for your future can be a force of positive change. We can help you invest in companies that are addressing climate change, natural resource conservation, pollution and water scarcity as part of their business operations.
Helping Our Clients Achieve Their Sustainability Goals
Sustainable Finance
We believe that incorporating environmental, social and governance (ESG) insights alongside traditional financial analysis and market perspectives can lead to better outcomes for the world and increase opportunities for our clients. We work in collaboration with partners in Global Investment Banking, Global Markets and Corporate Banking to deliver advice and solutions to our clients to help them achieve their business and sustainability goals.
Investing in Innovation
RBC Tech for Nature
RBC Tech for NatureTM is our multi-year commitment to accelerate tech-based solutions that help preserve our natural ecosystem. Working with charitable partners, we're tapping into Artificial Intelligence (AI), blockchain, app development and other innovations to help solve pressing environmental challenges.
Climate Investments
We have committed capital to venture and growth equity funds focused on climate and decarbonization. Together with our fund partners, we seek to support entrepreneurial companies to develop and scale solutions and technologies that have the potential to accelerate the net-zero transition and reduce global emissions.
RBC Climate
Action Institute
Climate Signals
Newsletter
Your Weekly Climate Insights
Subscribe to RBC Climate Action Institute's weekly newsletter, Climate Signals, featuring key climate developments in a curated, easy-to-read, 10-minute digest for busy professionals.
Sign Up
Learn More About Climate Change & What We're Doing About It
Research & Insights
The RBC Climate Action Institute brings together economists, policy analysts and business strategists to help research and advance ideas that can contribute to Canada's climate progress.
News & Stories
Boost your knowledge of climate issues, actions and solutions with our latest stories of climate action.
Climate Glossary
What is climate change? From the Paris Agreement to net-zero, learn key environmental terms and how they fit into our climate mission.