Fund Commitments
RBC has to date committed over $95 million to venture capital and growth equity funds that are investing in early-stage innovators focused on climate and decarbonization in Canada and globally.i
Together with our fund partners, we seek to support entrepreneurial companies to develop and scale solutions and technologies that have the potential to accelerate the net-zero transition and reduce global emissions.
i Updated as of July 31, 2023
Our climate-related fund commitments include: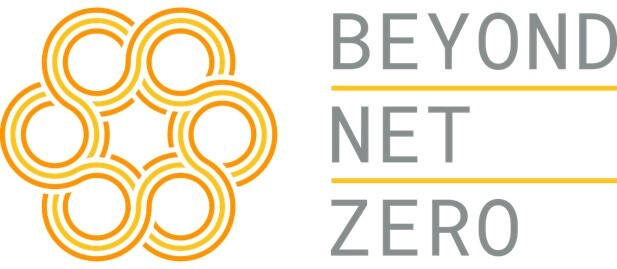 General Atlantic BeyondNetZero Fund I (GA BnZ)
GA BnZ (opens to another site) is a global fund focused on growth equity investment opportunities in decarbonization, energy efficiency, resource conservation and emissions management. The GA BnZ team seeks to identify and scale innovative solutions that focus on meeting and exceeding net-zero emissions targets. The GA BnZ team has also partnered with SYSTEMIQ, a climate consultancy, to develop and implement a data-driven approach to measuring and reporting emissions, and supporting growth equity companies in adopting emissions reduction targets.

Evok Innovations Fund II (Evok)
Evok (opens to another site) is a Canadian fund headquartered in Vancouver focused on carbon capture, low-carbon fuels, electrification, critical minerals and industrial innovation companies in North America. Evok is led by a team of entrepreneurs and climate investors with decades of experience scaling cleantech companies. The firm draws on its partnership base to support early-stage companies working to scale high impact decarbonization technologies.
On an episode of Disruptors, an RBC podcast, John Stackhouse spoke with Evok CEO Marty Reed to discuss Alberta's energy sector and how the province can help foster a culture of innovation to attract top talent and diversify the energy economy.
Listen to Disruptors S2:E3
Power Sustainable Lios Fund I (Lios)
Lios is a Canadian private equity investment platform focused on food & agriculture. Lios is headquartered in Toronto and is led by a team of operators and investors with experience across food processing, agriculture, infrastructure, and private equity. The fund invests in mid-market companies across the agri-food value chain and seeks to improve resilience and sustainability within the food system.
Find more information on Lios and its portfolio companies here.

(opens to another site)
Direct Investments
RBC makes selected investments in companies that are aligned with our strategic climate priority of helping clients as they transition to net zero.
Our investments to date include:

ClearBlue Markets
ClearBlue Markets (opens to another site) provides carbon markets services to hundreds of clients worldwide, helping them optimize their strategies for compliance requirements and voluntary net zero ambitions through its deep advisory expertise and AI enabled technology.
The company is global with offices in North America and Europe, and offers a range of services, including market analysis, capacity building, carbon strategy, offsets, and transaction facilitation.
The investment will enhance the capabilities of ClearBlue Markets' existing technology platform and expand functionality of carbon market enablement tools, deep regulatory and policy insights, offset development work, and transaction facilitation expertise.
Find the full press release here.

(opens to another site)
"

RBC recognizes that climate change is a global challenge, and companies like ClearBlue Markets can play an important role in addressing it effectively. Adding ClearBlue Markets and its technology platform to our portfolio is aligned with RBC's climate strategy and will in turn provide our clients with additional access to advisory services and technology needed to support their transition to a more sustainable future."
– Barrie Laver, Managing Director,
Head of Venture Capital & Private Equity, RBC