RBC Training Ground
RBC Training Ground not only funds athletes with Olympic potential… it finds them. The program travels the country every year in search of athletes with raw athletic skill, matches them with an Olympic sport they are best suited for, and provides them ongoing support and resources as they pursue their podium dreams. To date, the program has helped send 13 athletes to the Olympics who have collectively brought home a total of 7 Olympic medals.
Kelsey Mitchell
Before Kelsey heard of RBC Training Ground, she was finishing up her university soccer career and expected to retire from sport. On a whim, she decided to attend RBC Training Ground for one last shot at the Olympics and was scouted by Team Canada for Cycling – a sport she had never tried before. After only 3 years of training, Kelsey went on to break a World Record in Cycling and eventually won Gold at the Tokyo 2020 Olympic Games.
Marion Thenault
Marion attended RBC Training Ground as a lifelong gymnast where her natural skills and previous experience flipping through the air were noticed by Freestyle Canada. She switched sports completely and went on to win an Olympic medal in Aerial Skiing only a few short years later at the Beijing 2022 Olympic Games.
Pierce LePage
RBC Training Ground helped accelerated Pierce's development as a track and field athlete. His win at the first ever RBC Training Ground event in Toronto got Pierce on the radar as a Decathlete and the funding he received from the program sent him to his first-ever international Decathlon competition. Pierce is now a top-ranked athlete in the world with a chance to bring Canada home a medal at Paris 2024.
Learn more about RBC Training Ground and sign up for free.
RBC Olympians
RBC is dedicated to helping Canadian athletes succeed in sport and in life.
In addition to financial support, RBC provides opportunities for personal brand exposure, professional skills development and, for select athletes, valuable career experience they can attain while training in a flexible work environment.
RBC Olympians will also act as community ambassadors, spreading Olympic messages of teamwork, excellence, commitment, and leadership to communities across Canada.
RBC is now recruiting Olympic and Para athletes for the next roster of RBC Olympians. Applications can be found here, and the window to apply will remain open from April 17th – May 15th, 2023.
To request an RBC Olympian appearance,
Submit the Request Form
All other inquiries can be directed to rbcolympians@rbc.com
Learn More About Our Olympians Across the Country:
Responsive Table Example

| Name | Sport | Hometown |
| --- | --- | --- |
| Ali ten Hove | Sailing | Kingston, ON |
| Amanda Rummery | Para-Athletics | Edmonton, AB |
| Anna Negulic | Sprint Kayak | Halifax, NS |
| Ann-Renée Desbiens | Ice Hockey | La Malbaie, QC |
| Antoine Gélinas-Beaulieu | Speed Skating | Québec, QC |
| Arianna Hunsicker | Para Swimming | Surrey, BC |
| Avalon Wasteneys | Rowing | Victoria, BC |
| Benjamin Preisner | Athletics | Milton, ON |
| Bismark Boateng | Athletics | Toronto, ON |
| Bolade Ajomale | Athletics | Toronto, ON |
| Bret Himmelman | Canoe Sprint | Bedford, NS |
| Brigette Lacquette | Ice Hockey | Mallard, MB & Cote First Nation, SK |
| Chloé Dufour-Lapointe | Freestyle Skier (Moguls) | Montreal, QC |
| Christopher Spring | Bobsleigh | Priddis, AB |
| Cynthia Appiah | Bobsleigh | Toronto, ON |
| Darren Gardner | Snowboarding | Burlington, ON |
| Eden Wilson | Bobsleigh | Calgary, AB |
| Elena Gaskell | Freestyle Ski | Vernon, BC |
| Ellie Black | Artistic Gymnastics | Halifax, NS |
| Florence Maheu | Canoe Kayak | Valleyfield, QC |
| Haley Daniels | Canoe Slalom | Calgary, AB |
| Jacqueline Simoneau | Artistic Swimming | Saint-Laurent, QC |
| James Dunn | Para Ice Hockey | Wallacetown, ON |
| Javier Acevedo | Swimming | Toronto, ON |
| Jean-Benoit (JB) Lemay | Canoe Slalom | Ottawa, ON |
| Jennifer Hawkrigg | Alpine Snowboarding | Toronto, ON |
| Jennifer Martins | Rowing | Komoka, ON |
| Jordan Stewart | Taekwondo | Toronto, ON |
| Justine Dufour-Lapointe | Freestyle Skier (Moguls) | Montreal, QC |
| Justin Kripps | Bobsleigh | Summerland, BC |
| Kate Wright | Field Hockey | Vancouver, BC |
| Kayden Johnson | Bobsleigh | Kerrobert, SK |
| Keely Shaw | Para-Cycling | Saskatoon, SK |
| Kelsey Mitchell | Sprint Cycling | Milton, ON |
| Larissa Franklin | Softball | Maple Ridge, BC |
| Laurent Dubreuil | Speed Skater | Lévis, QC |
| Liam Hickey | Para Ice Hockey | St. John's, NFLD |
| Lisa Weagle | Curling | Ottawa, ON |
| Madeleine Kelly | Athletics | Hamilton, ON |
| Mandy Bujold | Boxing | Kitchener, ON |
| Marie-Philip Poulin | Ice Hockey | Beauceville, QC |
| Marion Thénault | Freestyle Ski | Sherbrooke, QC |
| Meaghan Mikkelson | Ice Hockey | St. Albert, AB |
| Melissa Humana-Paredes | Beach Volleyball | Toronto, ON |
| Miranda Ayim | Basketball | London, ON |
| Pamphinette Buisa | Rugby Sevens | Gatineau, QC |
| Penny Oleksiak | Swimming | Toronto, ON |
| Pierce LePage | Decathlon | Whitby, ON |
| Renata Fast | Hockey | Burlington, ON |
| Roni Remme | Alpine Skiing | Collingwood, ON |
| Sarah Nurse | Ice Hockey | Hamilton, ON |
| Sara Villani | Bobsleigh | Norval, ON |
| Skylar Park | Taekwondo | Winnipeg, MB |
| Valerie Maltais | Speed skating | Saguenay, QC |
Sarah Nurse
Ice Hockey | Hamilton, ON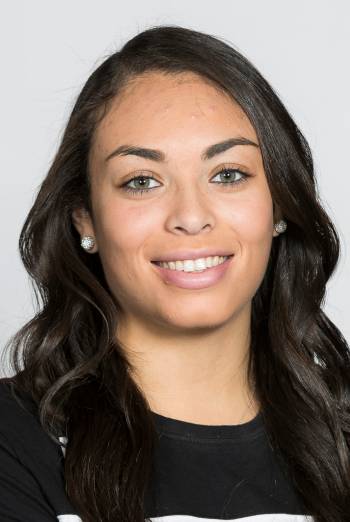 In her Olympic debut at PyeongChang 2018, Sarah Nurse helped Canada win the silver medal. Nurse won gold with Team Canada at the 2013 IIHF U18 Women's World Championship, despite having missed most of the selection camp due to injury. In 2015 she added a gold medal as a member of the National Women's Development Team that competed at the Nations Cup and made her debut with the National Women's Team at the Four Nations Cup. Nurse began her collegiate career at the University of Wisconsin in 2013-14 and was named to the All-WCHA Rookie Team. The following season she helped the Badgers win the WCHA Final Faceoff, for which she was named Most Outstanding Player. During the 2016 NCAA Frozen Four, Nurse fractured her wrist. She underwent surgery and was unable to hold a stick for three months. She was cleared to return to the ice just two weeks before the national U22 development team camp and made that team. In her senior year of college in 2016-17 she served as an alternate captain and was a Second-Team All-American.
Most recently, Nurse won her first gold medal at the IIHF Women's World Championship in August 2021. When Sarah's off the ice, her passion is making the game more inclusive now and for the future female hockey players who will follow.
Nurse is one of many prominent talented players of the Professional Women's Hockey Players Association (PWHPA). She also serves as a player representative on the PWHPA's board for the over 200 top female hockey players in the world who banded together to create the association in May 2019.
Nurse also participated in the second installment of the PWHPA Dream Gap Tour that showcases the top players in women's professional hockey, along with community events.
Nurse's extended family includes cousins Darnell Nurse, an NHL player with the Edmonton Oilers, and Kia Nurse, a standout basketball player at the University of Connecticut and 2015 Pan Am Games gold medalist.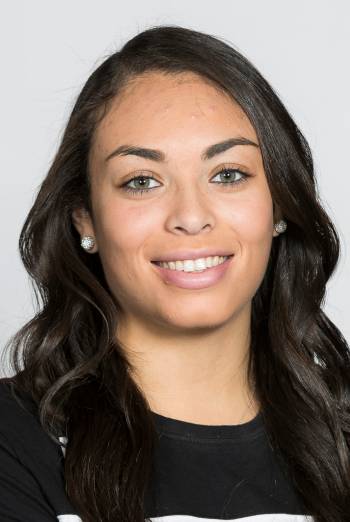 Cynthia Appiah
Bobsleigh | Toronto, ON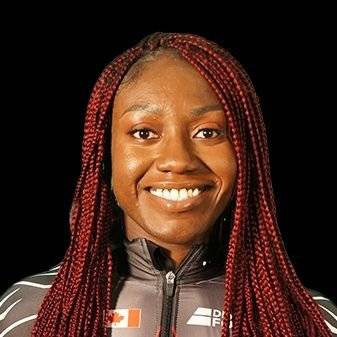 Cynthia Appiah is a celebrated Canadian Bobsledder who was an alternate Brakewoman for Team Canada at the 2018 Olympic Games in PyeongChang. She will be making history competing in the Monobob event when it makes its debut at the 2022 Winter Olympics.
Cynthia had an outstanding rookie start back in the 2015/2016 season as a Brakewoman. She pushed for two-time Olympic champion, Kaillie Humphries, when they achieved a Gold and Bronze medal at the World Cup. Cynthia also backed rookie pilot Alysia Rissling to her first ever World Cup Bronze medal. After PyeongChang, she decided to switch positions from Brakewoman to Pilot and has been in that position ever since. Cynthia's strongest event has become the Monobob. She claimed two victories in the event in 2019 and finished 5th at the 2021 World Championships.
Despite being the victim of occasional racism competing in a sport where Black Pilots are rare, Cynthia has persevered and maintains a positive and hopeful outlook for the future. Appiah's journey toward a life in elite sport began through a Jays Care Foundation outreach initiative where children from under-privileged Toronto neighbourhoods were invited to learn to play baseball at a local park. Cynthia's parents immigrated to Canada from Ghana and she's exceptionally proud of all that her family has achieved. She's never allowed living in Toronto Community Housing to define herself or her family. She wants to inspire all the kids growing up in difficult circumstances to chase their dreams even when they seem impossible.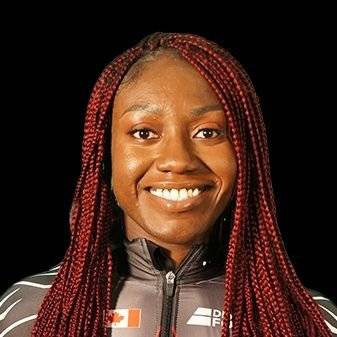 Ellie Black
Artistic Gymnastics | Halifax, NS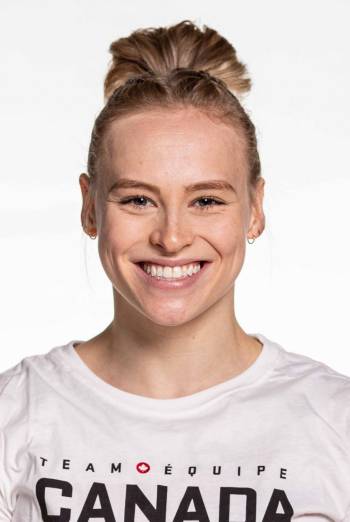 Ellie Black is the top Canadian female gymnast of all time, and one of Nova Scotia's 15 greatest athletes in history. She continues to break barriers in the sporting world, defying ageism in the gymnastics world and inspiring countless women and young girls to go after their dreams and do what they love. Her motto is: "Dream Big; don't let anyone else set your limits".
Ellie is a 3-time Olympian (competing in the 2012, 2016, and 2020 Summer Olympic Games). After suffering an injury during podium training at the 2020 Olympics, she finished 4th in the Beam event. She is also 6-time World Championships Team Member, 6-time National Champion, 2-time Pan-Am Games All-Around Champion and was the 2019 Pan-Am Games Closing Ceremonies Flag Bearer for Canada.
3-time Olympian
Canada's most decorated Pan-Am Gymnast at the 2019 Pan-Am Games in Peru
2018 Commonwealth Games – Gold, Silver & All-Around Champion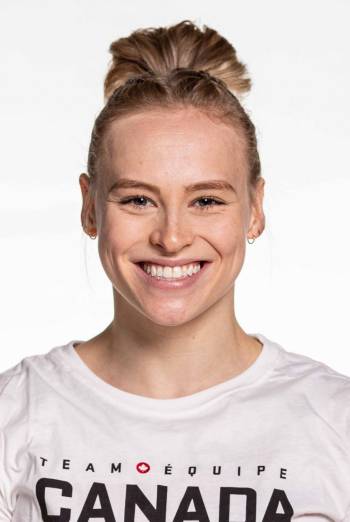 Mark McMorris
Freestyle Snowboard | Regina, SK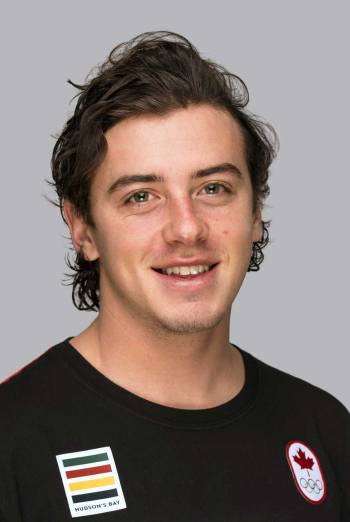 Mark McMorris is one of the most decorated athletes in snowboarding history, holding two Olympic medals, twenty X Games medals, and four US Open Championship wins. A decade after winning his first X Games in an ever-progressing sport, Mark has emerged as a leader in the sports world. He is a trailblazer on social media and has partnered with many top brands to help create a more inclusive sport for all. Mark strives to inspire others, become a leader, and build his legacy. Mark and his brother Craig launched the McMorris Foundation in 2012 with the goal of inspiring youth in need to find their passion through sport. The McMorris Foundation has raised over $250,000 and helped to provide over 2,500 Canadian kids with athletic opportunities.
20-time X Games Medalist
2021 World Champion – Big Air
2-time Olympic Bronze medalist (2018 & 2014)
2017 ESPY Award Winner – Best Action Sports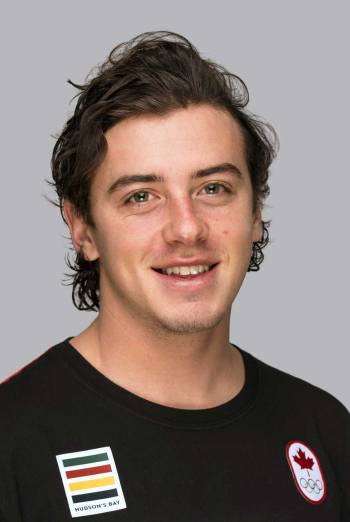 Pierce LePage
Decathlon | Whitby, ON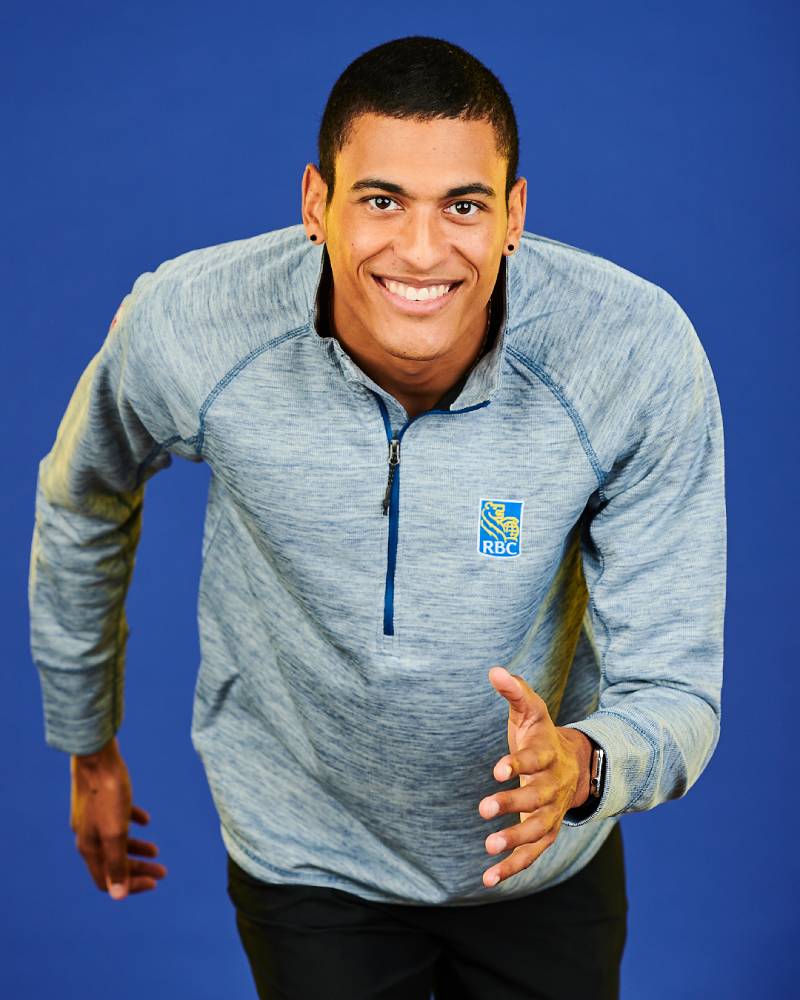 Pierce LePage is a Canadian decathlete who won a Silver medal at the 2018 Commonwealth Games in Australia and Silver at the 2019 Pan Am Games in Peru. Later that year, Pierce would place 5th at his first World Athletics Championships. Pierce attended the 2016 Olympic Games in Rio as a spectator as the winner of RBC Training Ground. Five years later, the Whitby, Ontario athlete represented Canada as an RBC Olympian at the 2020 Olympics in Tokyo, battling his way to a personal best 8604 points. Standing at 6'8", and weighing in at 194lbs, LePage's physique is well suited to the demands of the ten events he contends over the course of a decathlon competition. Off the track, Pierce is an avid gamer as a world class League of Legends player, while also finding time to finish up his degree at York University.
2020 Olympic Games – 5th place
2019 Pan American Games – Bronze
2018 Commonwealth Games – Silver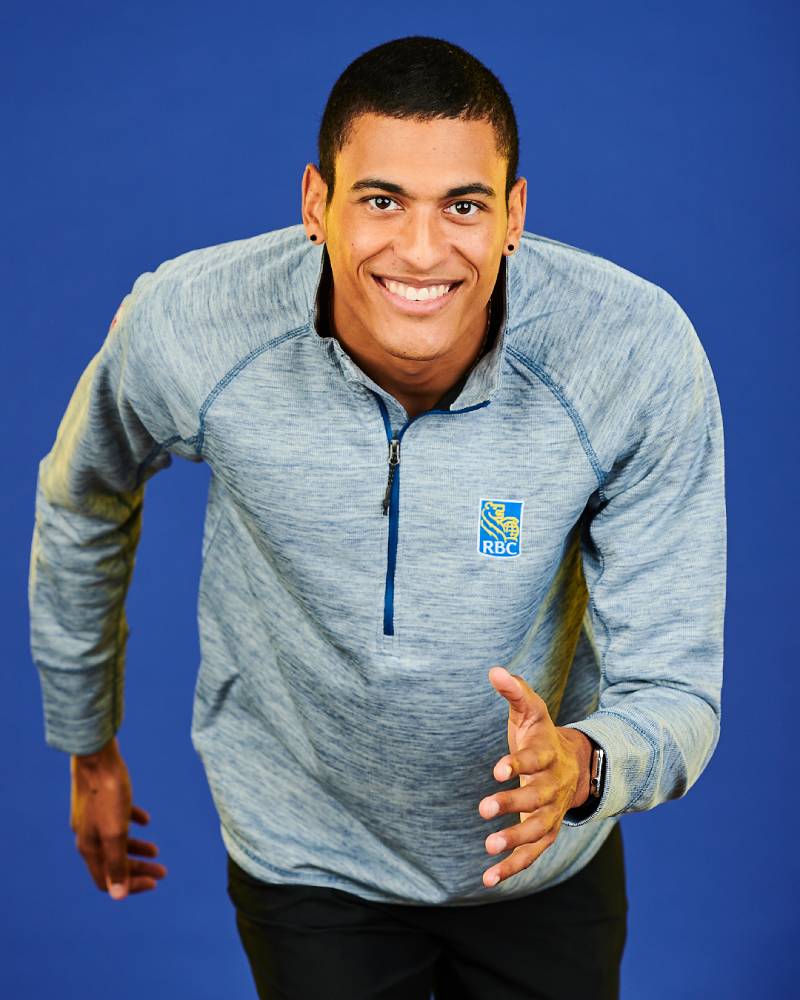 Liam Hickey
Para Ice Hockey | St. John's, NFLD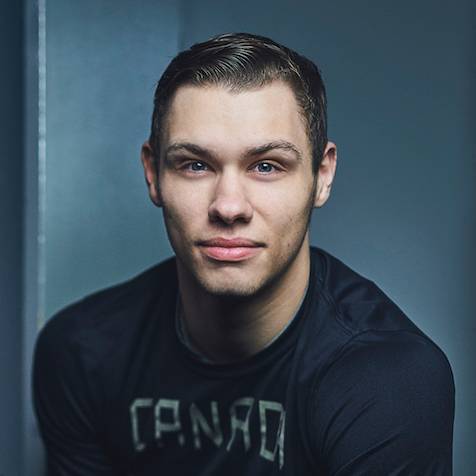 Liam Hickey was born in St. John's, Newfoundland and started playing Para sport when he was 8 years old, missing the femur in his right leg. He is now one of few dual-sport Paralympians to play for Canada. Playing in both the 2016 Summer Paralympic Games in Rio De Janeiro in the sport of Wheelchair Basketball and the 2018 Winter Paralympic Games in PyeongChang, South Korea in the sport of Para Ice Hockey helping Team Canada to a Silver medal. Liam is also a World Champion, winning Gold at the 2017 Para Ice Hockey Championships in Incheon, South Korea. Liam is a current member and Assistant Captain of Canada's National Para Ice Hockey Team and a full-time university student. His future goals include graduating from university and becoming a Paralympic Gold medalist.
2x Dual Sport Paralympian – Wheelchair Basketball & Para Ice Hockey
2018 Paralympic Games – Silver
2017 Para Ice Hockey Championships – Gold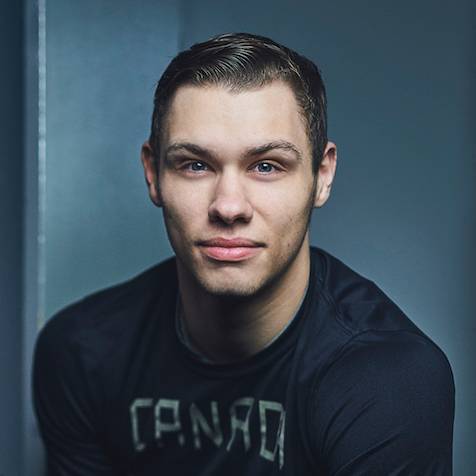 Jacqueline Simoneau
Artistic Swimming | Saint-Laurent, QC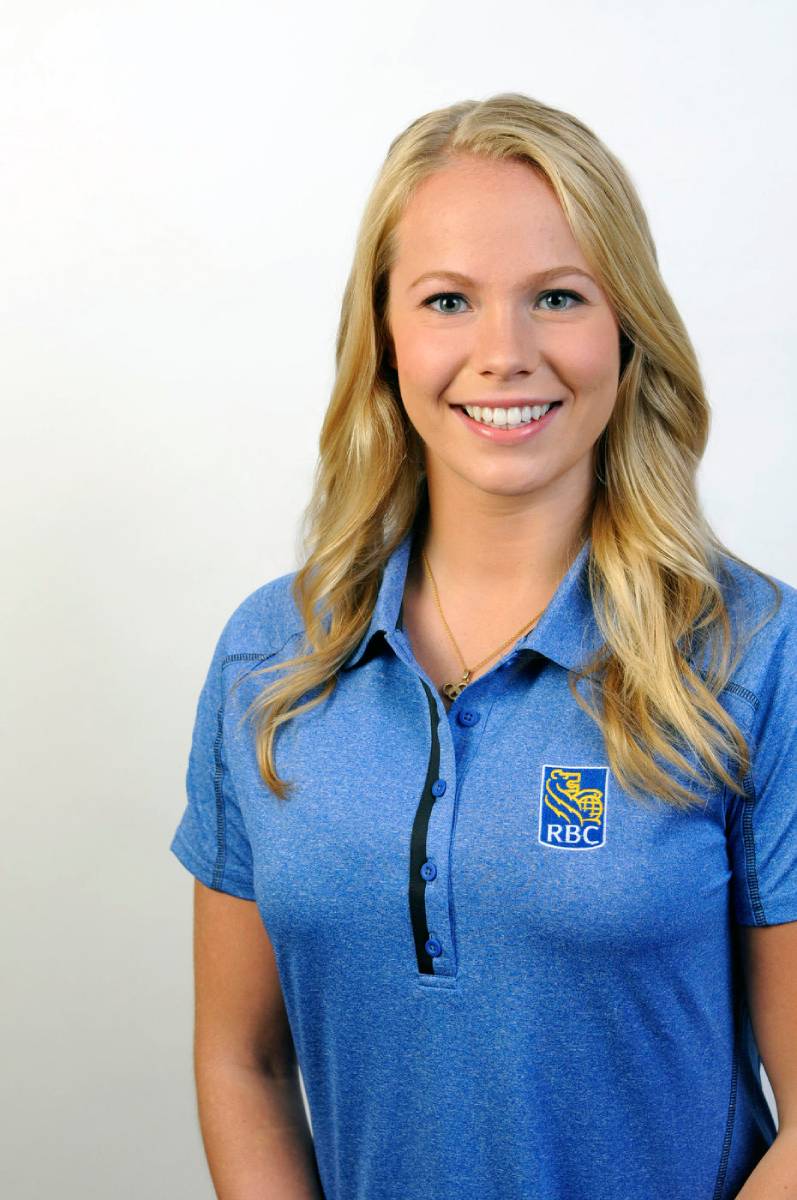 Jacqueline is a 2-time Olympian (Rio 2016 & Tokyo 2021) and a multi World Series medalist. Over the years, Simoneau has raked in close to 100 medals for Canada on the world stage, some of her most notable ones being 4 Gold medals at the Pan American Games, being the first Canadian Artistic Swimmer to do so. Apart from swimming, Simoneau is completing her doctorate in podiatric medicine at the University of Quebec in Three Rivers. In addition to her schooling and training, Simoneau also enjoys giving back to the community and works closely with the Make A Wish Foundation, Celiac Quebec and Fast and Female.
2-time Olympian (2016 & 2021)
67 World Series Medals
4-time Pan American Games Gold Medalist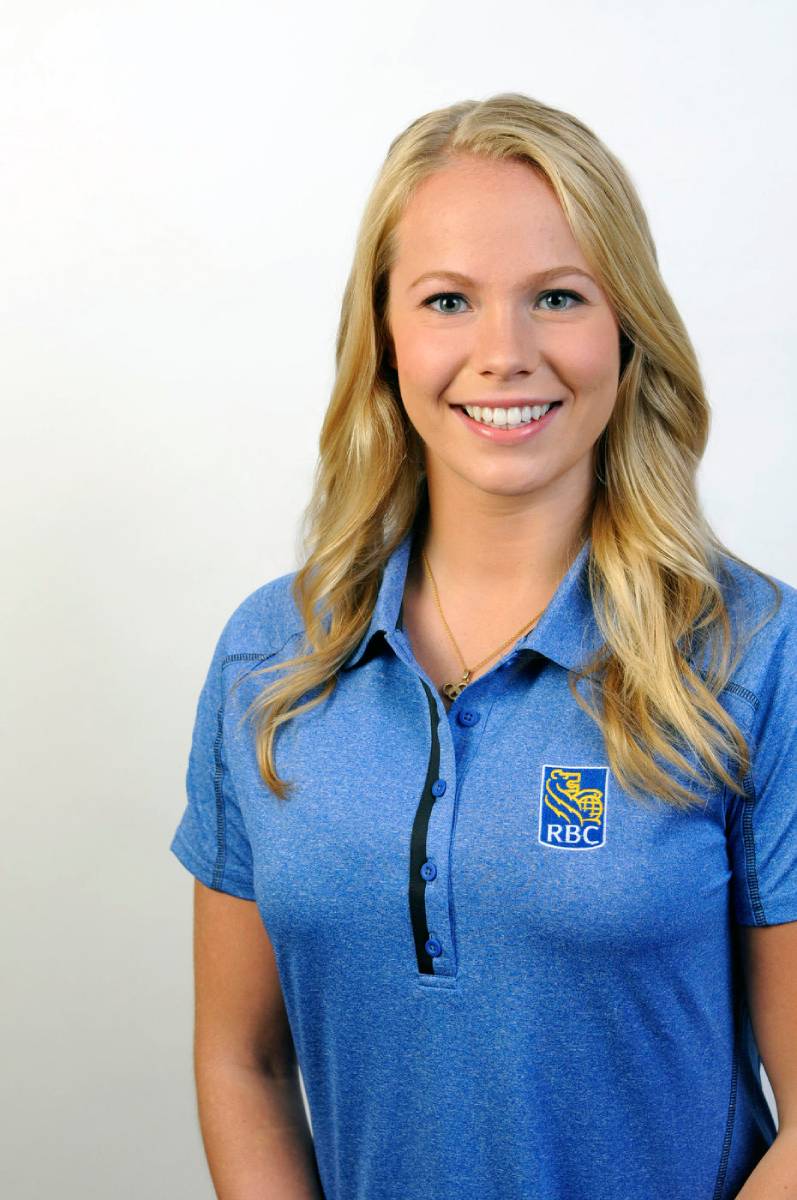 Brigette Lacquette
Ice Hockey | Mallard, MB & Cote First Nation, SK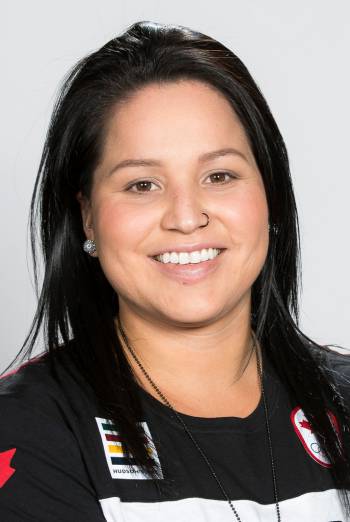 Lacquette was selected to represent Canada's National Women's Team at the 2018 Olympic Winter Games in PyeongChang, South Korea, making her the first First Nations athlete to play on Canada's Women's Olympic Hockey team. Lacquette made her debut in Canada's National Women's Team Program in 2008 with Canada's National Women's Under-18 Team. She is a two-time participant at the IIHF U18 Women's World Championship, winning Gold in 2010 and Silver in 2009. As a member of Canada's National Women's Development Team she appeared in 21 games, winning Gold at the Nations Cup in 2013 and 2016. She has been part of the National Women's Senior team since 2015, participating and winning medals in 2015, 2016 and 2019. In July 2021, Brigette accepted the role as a Pro Scout for the Chicago Blackhawks of the National Hockey League. Brigette's success in hockey shows young Indigenous girls that they belong and can be successful in sports, and they can achieve greatness. Brigette is a role model for our youth and has used her platform to visit schools and communities to speak about the determination and resilience that led her through her hockey career.
2018 Olympic Games – Silver
2-time IIHF World Championship Silver medalist
2013 Four Nations Cup – Gold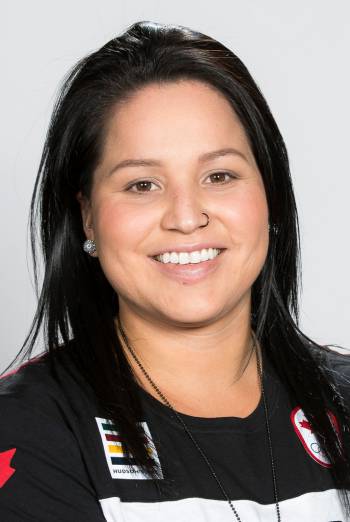 Marie-Philip Poulin
Ice Hockey | Beauceville, QC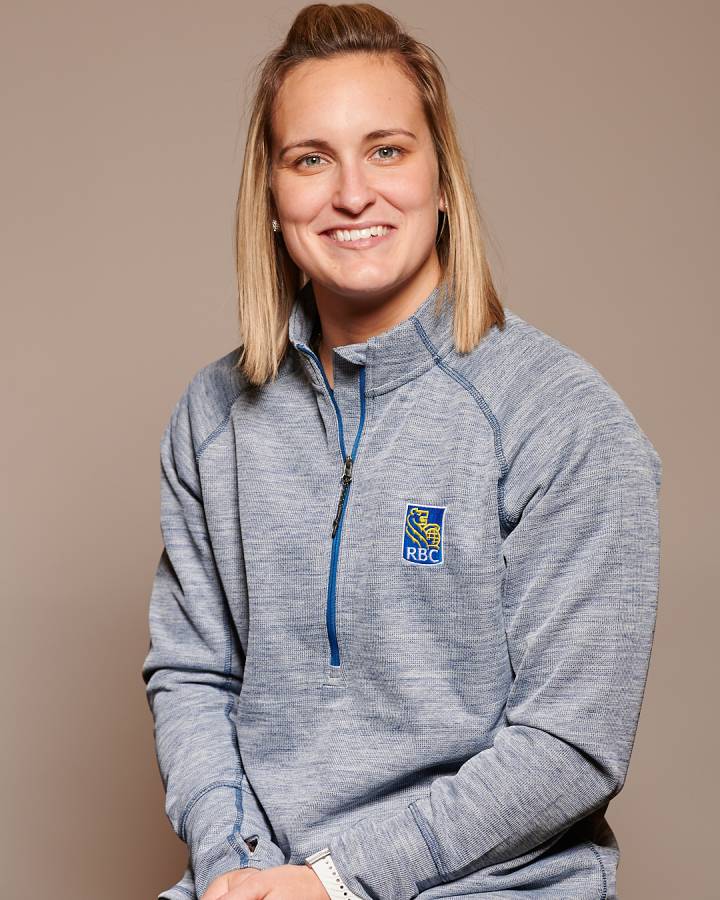 Marie-Philip is known as one of the greatest clutch performers in hockey history. In the Gold medal game at the 2014 Sochi Olympics, she scored the game-tying goal with just 55 seconds remaining in regulation time, and then the game-winner in overtime, to defeat the U.S.A. Incredibly, four years earlier at the Vancouver Olympics, Marie scored both goals as Canada defeated the Americans 2-0 to win Gold. And most recently, she scored the overtime winner to earn Team Canada the Gold at the 2021 IIHF World Championships… once again, against the rival Americans.
Marie-Philip recently graduated from Boston University where she was nominated twice for the Patty Kazmaier Award as the top female player in NCAA hockey.
3-time Olympic medalist
10-time World Championships medalist
3-time CWHL MVP Award Winner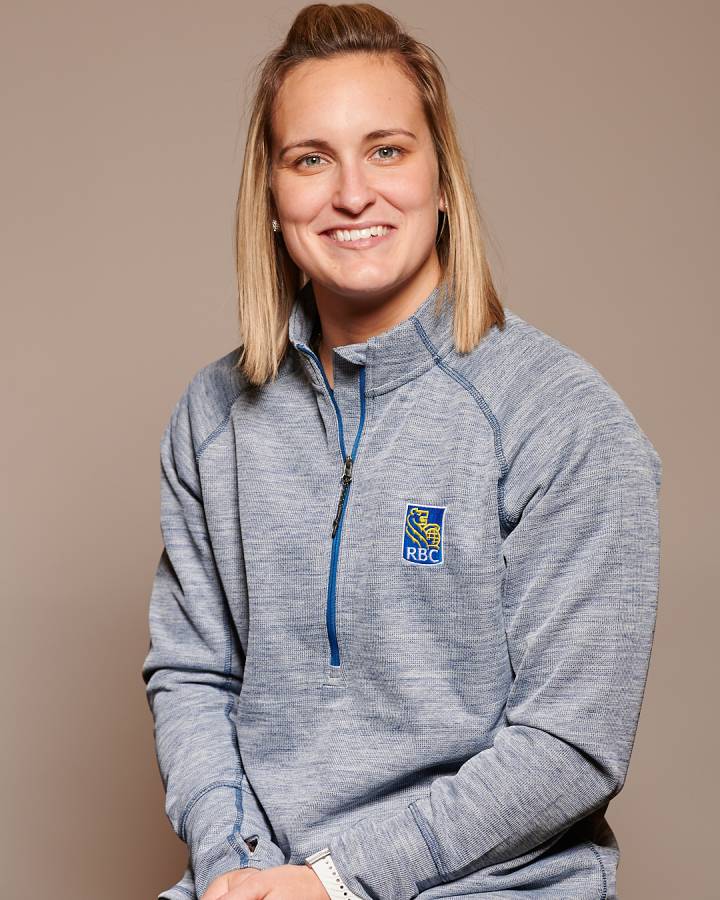 Bolade Ajomale
Athletics | Toronto, ON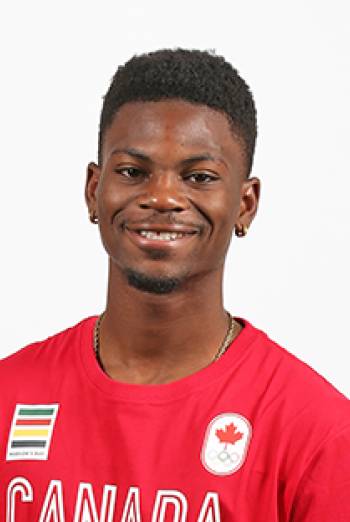 Bolade has been representing Canada since 2012. Off the track he studied Multimedia Communications, with a focus in On-Air (radio) broadcasting at Academy of Art University. He's a traveler and explorer who enjoys meeting and networking with people around the world. Bolade models, acts and enjoys video production.
2-time Olympian
10-time NCAA Champion D2
2-time All-American D2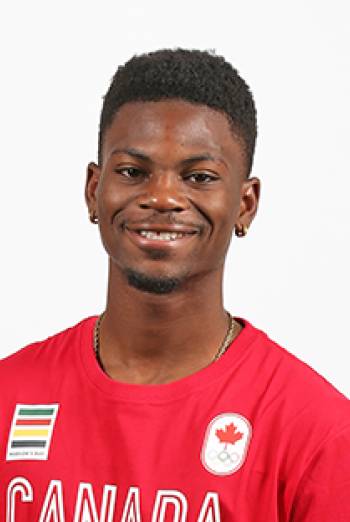 Meaghan Mikkelson
Ice Hockey | St. Albert, AB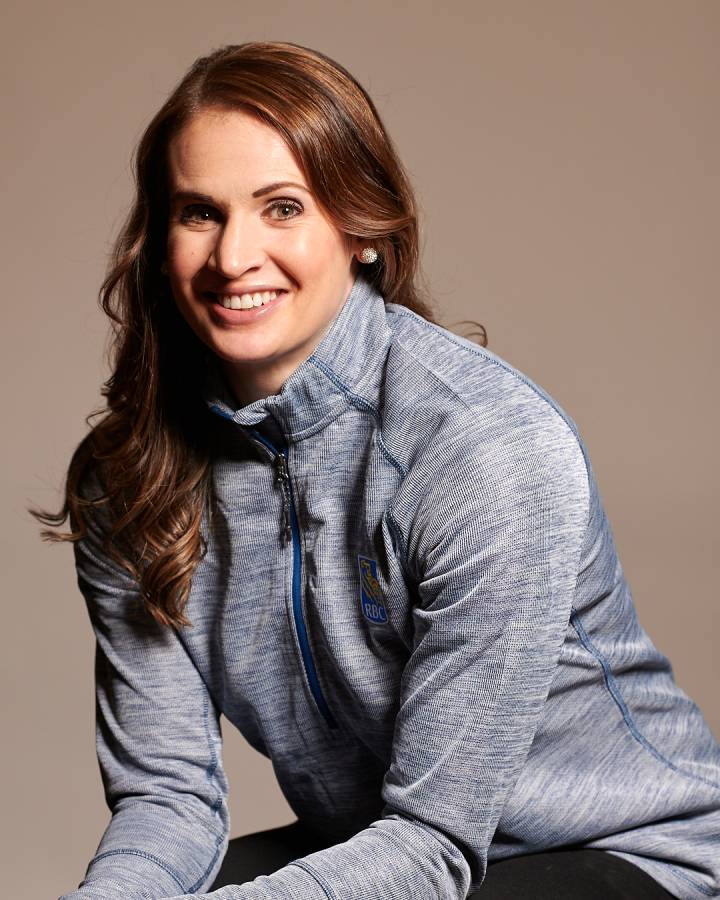 Like so many Canadians, Meaghan Mikkelson's priorities are firmly rooted in a love for her family and teammates and respect for the game. Her father, Bill Mikkelson, played four seasons in the NHL in the early 1970s with Los Angeles, the New York Islanders and Washington Capitals. Her brother, Brendan, was a Memorial Cup champion with the WHL's Vancouver Giants and now plays professional hockey in Sweden. And, her husband Scott Reid was a professional goalie for 13 years in the AHL, CHL, ECHL and in Europe. A graduate of The University of Wisconsin's hockey program, Meaghan led the team to back-to-back NCAA Championships, won the Olympic Gold medal for Canada in Vancouver 2010 and followed that up with a win at the 2012 IIHF World Hockey Championships. In Sochi 2014, Meaghan added an element of hockey toughness to her growing resume. Playing with a broken hand in the Olympic Final versus the USA, she assisted on the opening goal for Canada that sparked the comeback that will be talked about for decades. Meaghan joined teammate Natalie Spooner on Season 2 of The Amazing Race Canada, winning an impressive 7 stages en route to finishing second in the finale. They were voted "Canada's Favourite Team" by fans of the number-one ranked show in the country. After Sochi, Meaghan took some time off from hockey to have a baby before returning to the team with the goal of representing Canada in Pyeongchang 2018. She was successful in doing so, and helped Canada bring home a Silver medal. Following the 2018 Olympics, Meaghan and her husband Scott decided it was time to add another "player to their team" and Meaghan took another year off to have her second baby. Though it would be easy to put her skates away and retire now, she's not done yet. With her sights set on the 2022 Olympics in Beijing, Meaghan is facing some of the greatest challenges she has ever encountered in her career. But that's not going to stop her.
2018 Olympic Games – Silver
2018 & 2014 Olympic Games – Gold
2016 Clarkson Cup Champion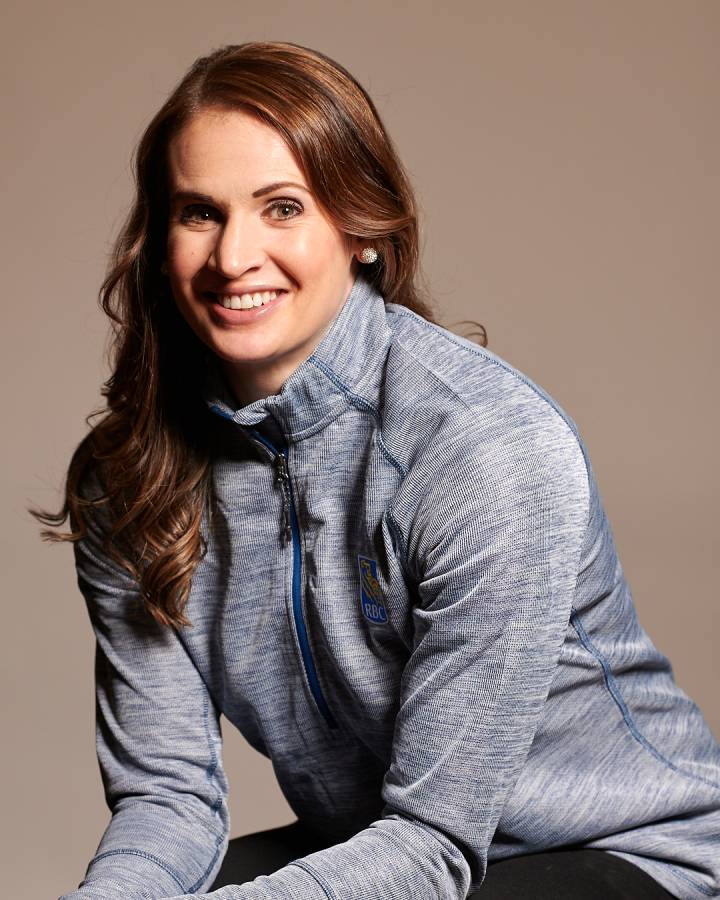 Mandy Bujold
Boxing | Kitchener, ON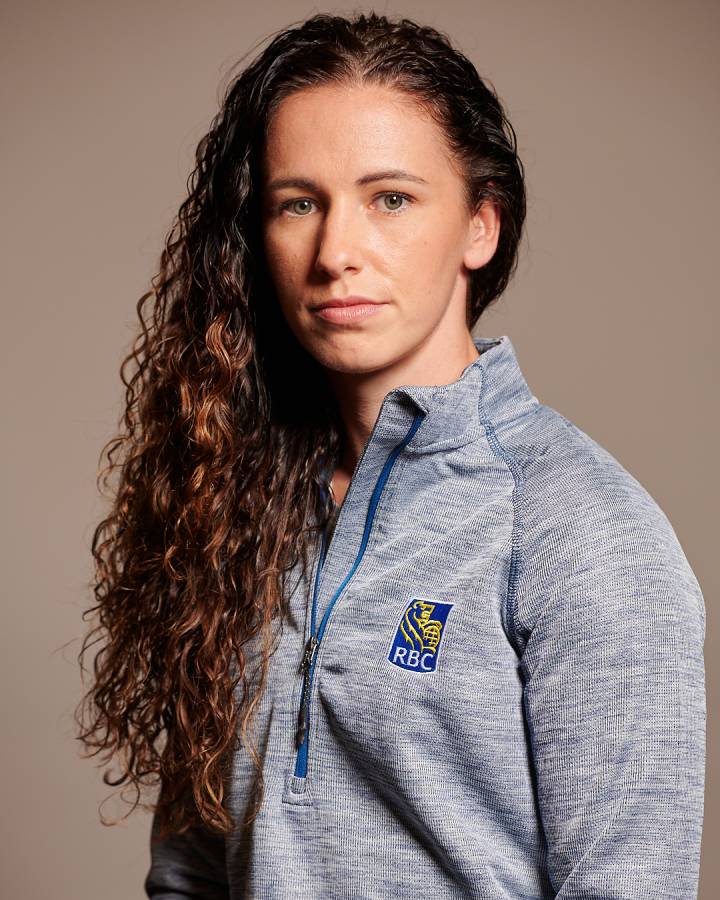 Mandy Bujold is a Canadian Olympic boxer, whose career was launched following a successful 2006 when she claimed the Canadian National Championship and Boxer of the Year titles. Weighing in at 51kg she has made her way as a Fly Weight Champion, with a trail of titles and victories following her. Included amongst her many achievements are 11 Canadian National Championships, 3 Continental Championships, a Gold medal at the first Pan American Games and a Bronze medal at the first Commonwealth Games that included women's Boxing. During the Toronto 2015 Pan American Games Mandy successfully defended her title and became the only female boxer in history to win 2 Pan American Games titles. She took home a Gold medal at the 2016 Continental Olympic Qualifier securing 1 of only 2 spots available for the continent in her weight division for the Olympic Games in Rio. Mandy has been recognized by Waterloo Region as a Woman of Influence and named KW Citizen of the Year for her outstanding contribution to the community. In 2018, Mandy brought her passion for the community and boxing together as she founded a white collar charity boxing event called Champions for Charity. She is also a new mom to Kate Olympia ("KO"). Since qualifying for Tokyo, Mandy has become the first Canadian female boxer to represent Canada at two Olympic Games. In the end Mandy's fight to qualify for Tokyo outside the ring was about more than an Olympic quota spot or a medal, it was about gender equity in sport. Her case against the IOC at the Court of Arbitration for sport is now precedent setting in the sporting world and will help change the landscape of women's sports for years to come.
2-time Olympian
11-time National Champion
2-time Pan American Games Champion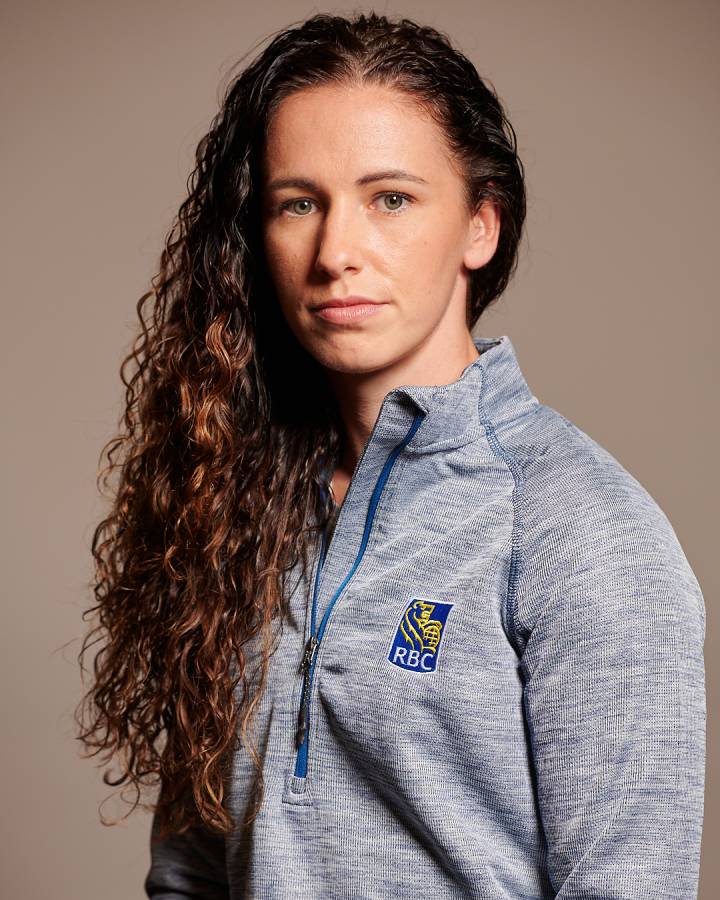 Anna Negulic
Sprint Kayak | Halifax, NS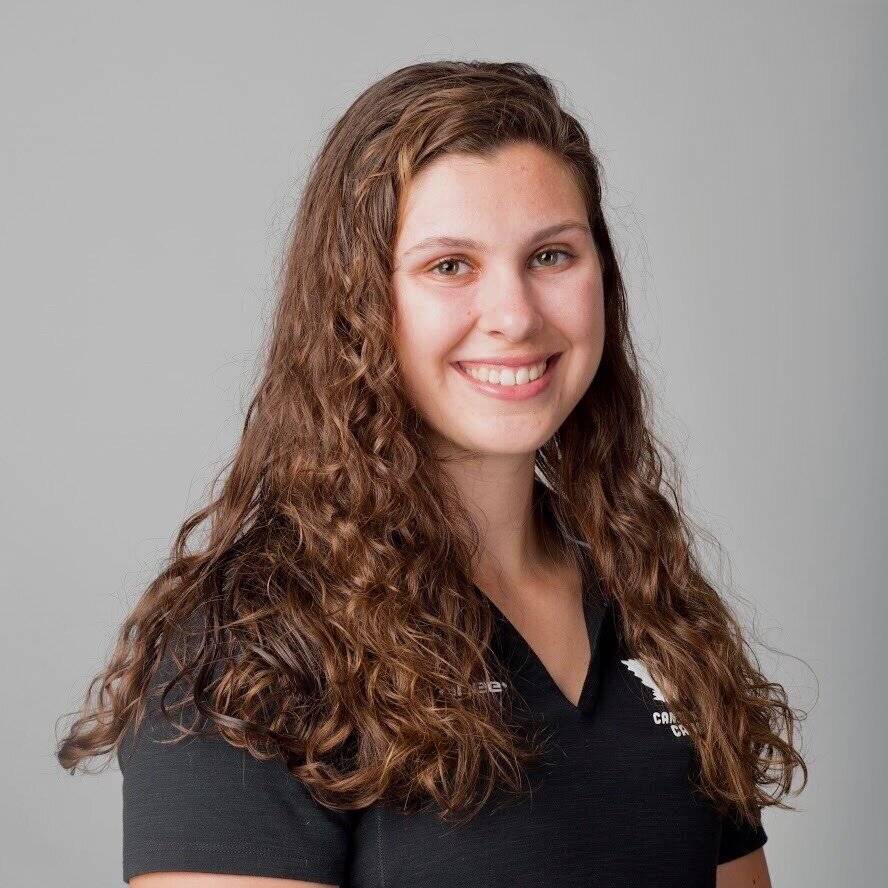 Previously an RBC 'Future Olympian' – having earned funding through RBC Training Ground – Anna has been a kayaker for the past 12 years. She is a recent graduate of a BSc in Kinesiology which she completed while training full time and mentoring other students. Anna is also passionate about giving back to her community and paddling club (Maskwa Aquatic Club), encouraging kids and teens to enjoy lifelong participation in sports by volunteering with Fast and Female and the PaddleAll program. At the 2019 Pan American Games in the K4 500m event, her team won the first Gold for Canada, fuelling her Olympic dream even more.
2019 Pan American Games – Gold
Canada Games – Gold Medalist
Junior and 23 World Champisonships finalist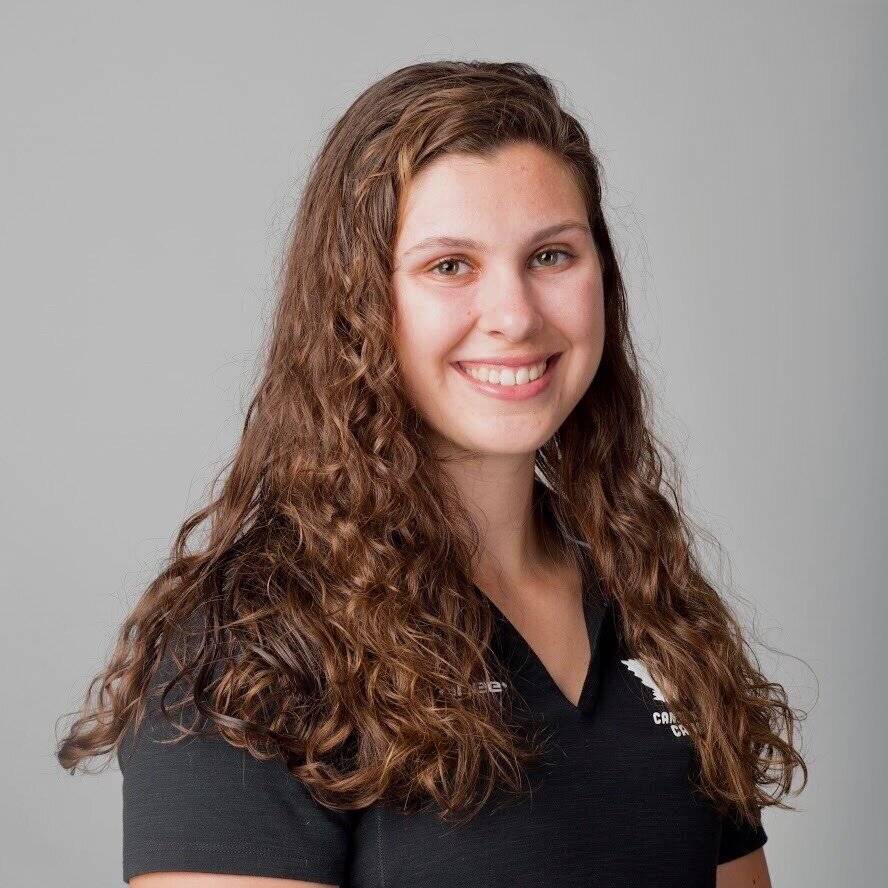 Pamphinette Buisa
Rugby Sevens | Gatineau, QC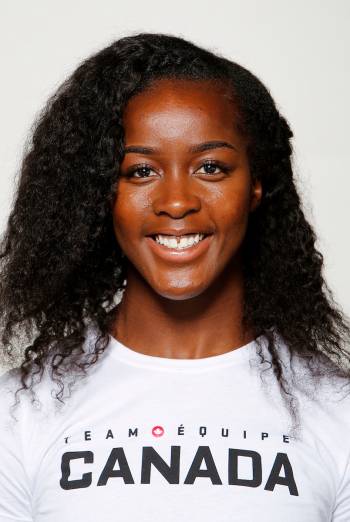 Pamphinette Buisa is a community organizer, activist, and Olympian. She has been living on Lekwungen Territories, also known as Victoria BC, to pursue her Olympic dreams and has been a member of the National Senior Women's Rugby 7s team for 6 years. For Rugby Canada, Pamphinette is a leading member of the BIPOC Working Group, set to create policies, workshops, and programs to center decolonial and anti-racist frameworks throughout the organization in efforts to promote equity, inclusivity, accessibility, and diversity in rugby and beyond at the local, provincial, and international stage. In addition, she led the Canadian Women's rugby team efforts at the Olympics to bring awareness around the mass graves of Indigenous children in residential schools being unearthed here in Canada as well as promoting intentional reconciliation across Turtle Island. Pamphinette is passionate about amplifying the voices of disenfranchised communities and dedicates a lot of her focus to safe and inclusive sport for all bodies, racial justice, and decolonization. Buisa strives to evoke intersectional approaches to her work to create intentional and deeply rooted relationships to see positive change in the world.
2020 Olympic Games
2019 World Rugby World Cup – Gold
2016 Youth Olympic Games – Silver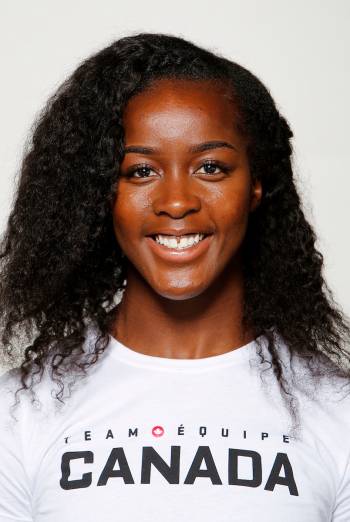 Ann-Renée Desbiens
Ice Hockey | La Malbaie, QC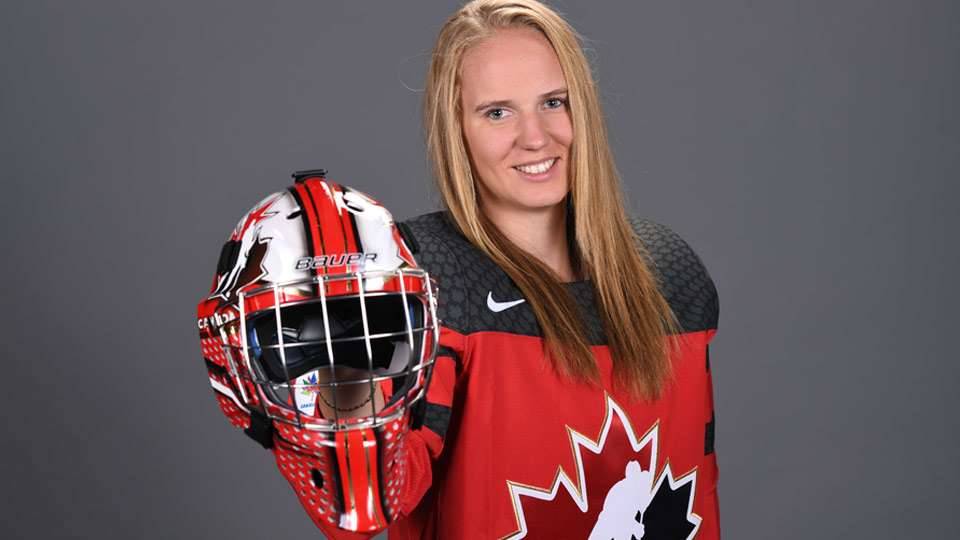 As a kid, Ann-Renée quickly developed an appreciation for denying opposing players their goals. She became a goalie at age 5 and is still stopping pucks over 20 years later. Her path to being a World Champion was full of challenges and taught her resilience, patience, discipline and determination. After walking away from hockey after the Olympics in 2018, she went on to get a Master of Accountancy from the University of Wisconsin while being a goalie coach for the Badgers. More than 18 months after hanging up the pads, Ann-Renée decided to come out of retirement and helped Canada win Gold at the 2021 Women's World Championship.
2018 Olympic Games – Silver
2-time World Championship – Gold and Silver
Patty Kazmaeir Award Winner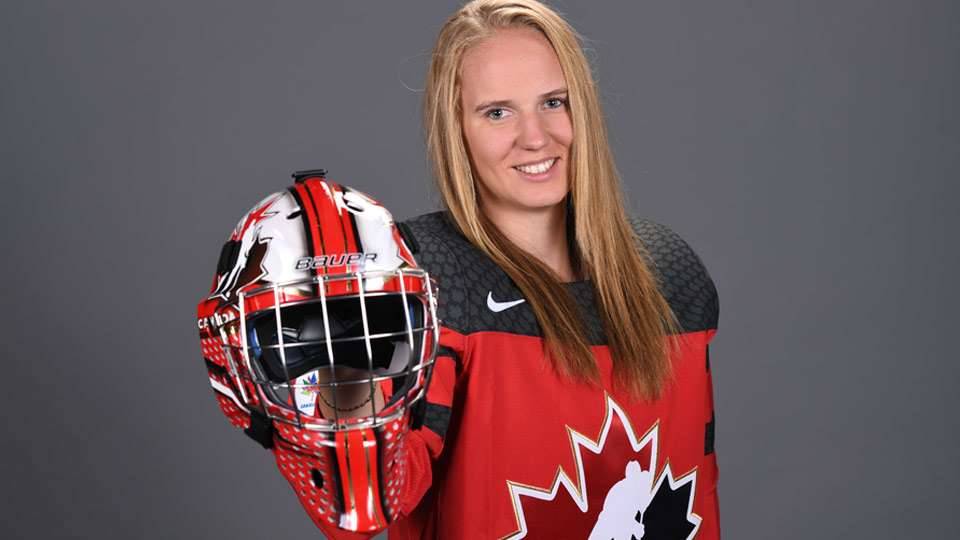 Kayden Johnson
Bobsleigh | Kerrobert, SK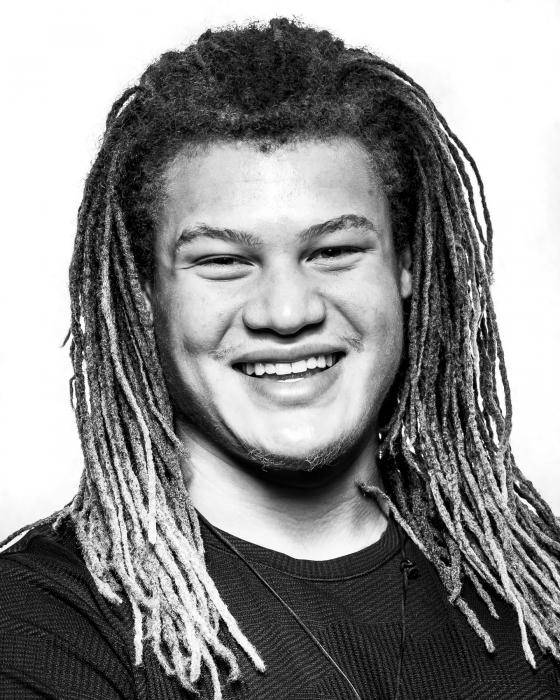 From small town Saskatchewan, Kayden has made an impact. He has represented Canada 7 times in 3 sports, and loves wearing the maple leaf any opportunity he gets. He graduated York University with a theatre degree in acting, and was drafted by the BC Lions of the CFL. Kayden likes to reach out in the community by coaching young athletes and personal training those striving to be the best versions of themselves. Kayden always brings positive energy and a smile wherever he travels, and looks for the best in his teammates and coaching staff. As an Olympic hopeful, Kayden aims the bar high and sees no limits.
USports Championships (60m hurdles) – Gold
World Junior Football Championships – Silver
BC Lions Draft Pick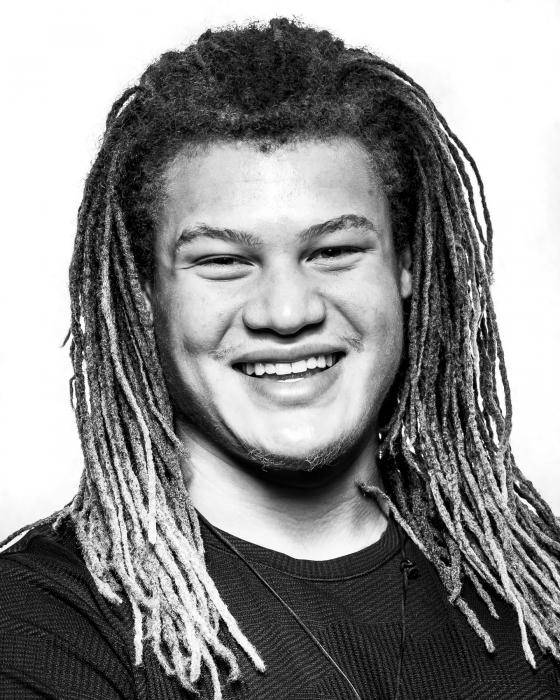 Antoine Gélinas-Beaulieu
Speed Skating | Québec, QC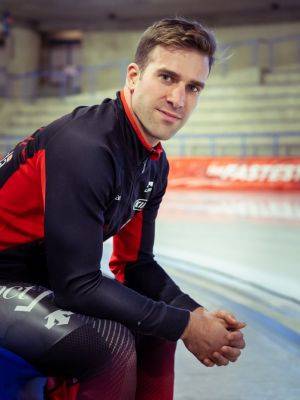 Antoine is a jack of all trade when it comes to speed skating. As a junior, he excelled in Short and Long Track, becoming the first skater to win medals at the World Junior Championships in both sports. At the peak of his young career he had to take a break, unable to overcome overtraining as well as being part of a toxic training environment. Coming back to Long Track Speed Skating 4 years later, he shines now in almost every distance. He knows what hitting rock bottom feels like, and his purpose is to create a legacy where athletes are seen as people first. Passionate about cinema, Antoine also wants to pursue a career in film. But first, his motivation to win a medal in Beijing 2022 is strong, showing the world and to himself that medals can be won with passion, freedom and creativity.
2-time World Single Championship - Bronze medalist
2 time All-Round Championship participant
5-time Provincial record holder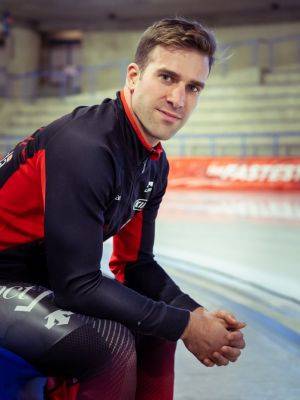 Miranda Ayim
Basketball | London, ON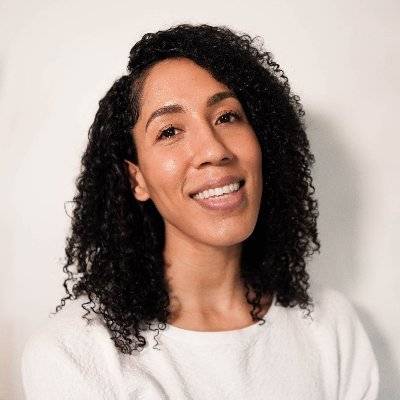 Miranda Ayim is a 3-time Olympian with Team Canada and spent over a decade playing with the Senior Women's National team and professionally in Europe. She is passionate about helping people reach their potential in all areas of their lives by intentionally developing their emotional agility, high-level habits and mindfulness. She navigates the high performance sphere with a collaborative and values-based perspective and has a keen interest in team dynamics. Reflecting on George Eliot's quote, "It's never too late to be who you might have been," Miranda motivates herself and others to reach for continued growth and improvement. Miranda holds a degree in Public Relations and Psychology from Pepperdine University and is a Certified Wellness Coach.
3-time Olympian (2012, 2016 and 2020)
2015 Pan American Games Champion
2-time FIBA AmeriCup Champion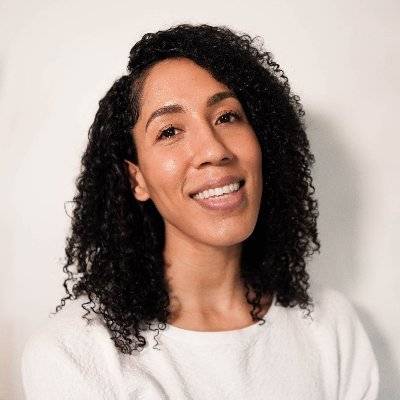 Javier Acevedo
Swimming | Toronto, ON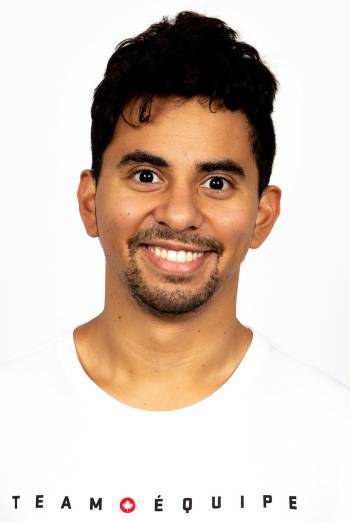 Growing up in Toronto has provided Javier with plenty of experience and opportunity in the sport of swimming. He has represented Canada at all levels of the sport, which has motivated him to find success outside of the pool. Javier has found a passion for leadership, marketing, and the Olympic movement. Participating in his second Olympic Games in 2021, Javier led Canada's first ever 4x100 mixed medley relay to a 13th place finish. Alongside his passion for sport, Javier has also found success in mentoring younger swimmers in Canada, utilizing his vast knowledge of the sport and the Olympics. As another Olympic cycle begins, Javier hopes to use his experiences in the corporate world.
2-time Canadian Olympian
2-time World Championship Medalist
2019 Pan American Games – Bronze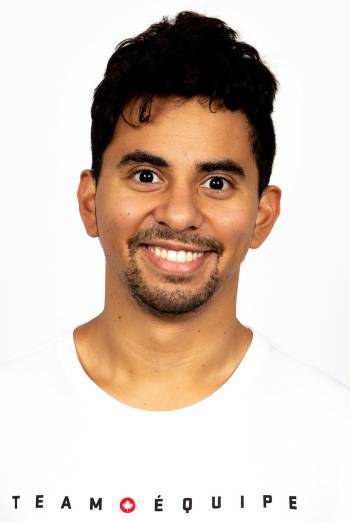 Haley Daniels
Canoe Slalom | Calgary, AB
Haley Daniels is an athlete, pioneer, and advocate. She represented Canada in the Tokyo 2020 Olympics in the sport of Canoe Slalom where these games went down in history. She is a multi-time Canadian Champion where she won a Bronze medal at the Toronto 2015 Pan American Games, a Gold medal at the 2018 Pan American Championships, and competed in many World Cup events and World Championships. Her sport has gone through a gender equality battle where historically men have represented in Canoe at the Olympic Games, while women have not. On a mission for gender equality in her sport, she and a group of motivated female canoeists led the charge globally to push for inclusion of women's canoeing at the Olympics. As a result of their tremendous determination, the sport was added to the Tokyo 2020 Olympic Games. Haley's father Kimberly Daniels, who is a proud Transgender woman, also left a legacy where she was the first openly Transgender judge to ever officiate at the Olympic Games. Both Haley and Kimberly are extremely proud to be apart of this massive leap forward for diversity and inclusion at the Olympics. When she is not on the water, Haley works as an RBC Olympian with their Community Investment and Sponsorships team. She also supports several other sponsors including MEC, Subaru, Nuun Hydration, Travel Alberta, Save On Foods, Endy Mattresses, California Prunes, the Canadian Olympic Committee and Harmony Lake Community. Creatively, Haley fundraises for her season with a Painted Paddle Auction where artists across North America paint beautiful paddles to help Haley compete. She is also completing her degree at Royal Roads University in Business, Commerce, and Entrepreneurship. In an ambassador role, Haley recognizes the importance and impact to give back to her community where she works with Classroom Champions, KidSport Calgary, WaterAid Canada, Fast and Female, Special Olympics, and Protect Our Winters. As an ambassador for WaterAid Canada, she also traveled to Ghana to launch the WASH 4 Public Health program in conjunction with Right To Play.
4-time Pan American Games Medalist
Canadian Olympian – Tokyo 2020
Multi-time Canadian Champion
Madeleine Kelly
Athletics | Hamilton, ON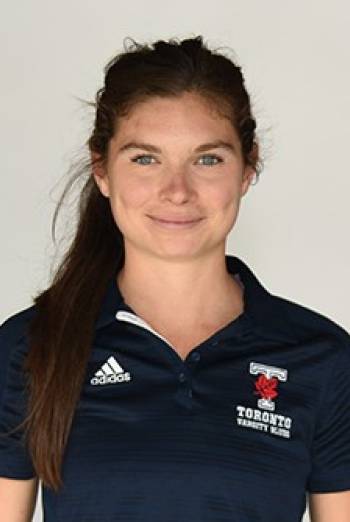 Madeleine is passionate about running and telling other people's stories. She combined this love with a job in publishing at Canadian Running Magazine, which also allowed her to continue to pursue her own athletic ambitions. In 2019, she won her first-ever National title and in 2021 she made her first-ever National team – the Olympic team. She's passionate about communications and marketing, and hopes to learn as much as possible from the RBC Olympians while working towards a berth on the World Championship team.
2020 Canadian Olympian – 800m
2019 Canadian Champion – 800m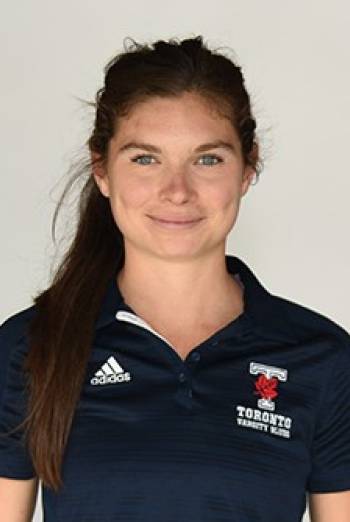 Jean-Benoit (JB) Lemay
Canoe Slalom | Ottawa, ON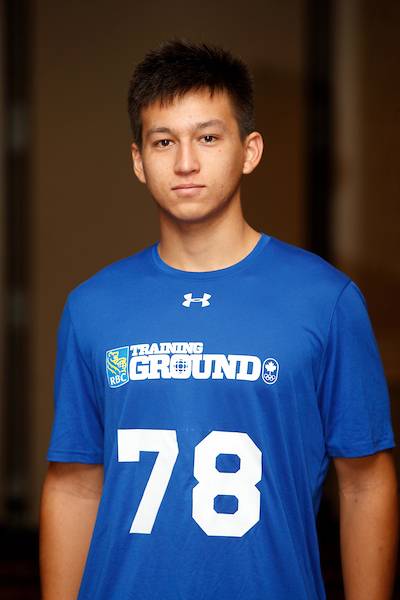 Jean-Benoit strives to improve every day in the hopes of one day representing Canada at the Olympics in Paris and Los Angeles. He has been supported by the RBC Training Ground program for the past 2 years which has enabled him to train and compete internationally. Training in Canada means resilience and commitment. It means being on the water the day the ice breaks, training through the summer heat and staying on the water till the ice starts to form. He is always looking for the next competitive edge and is always ready to invest in his future.
Multi-time ECA Cup finalist
2021 Junior World Championship – Semi-finalist
National team member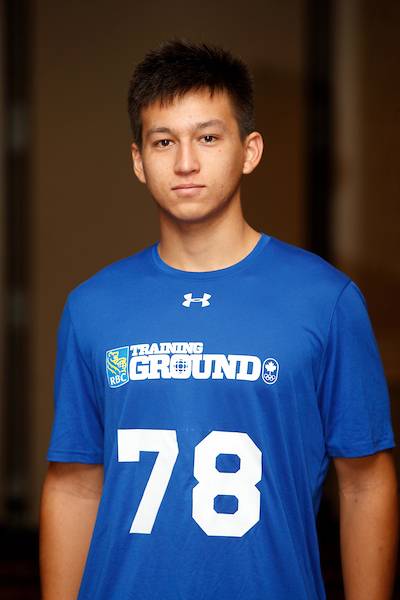 Lisa Weagle
Curling | Ottawa, ON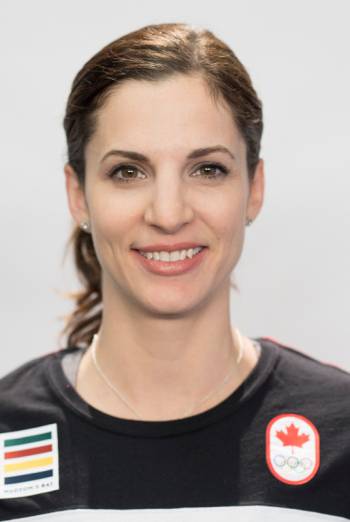 Lisa is an Olympian and World Champion in Curling. A lifelong Ottawa resident, she is a 3-time Scotties Tournament of Hearts champion and won Gold, Silver, and Bronze at the World Women's Curling Championships. She competed for Canada in the Pyeongchang 2018 Olympic Winter Games. She is a multiple All-star Award winner, Scotties MVP, and has a curling shot named after her, "The Weagle". Lisa is a certified coach and is passionate about keeping girls in sport. Away from the rink, Lisa works as a communications specialist and also serves on the Board of Directors of the Sandra Schmirler Foundation.
2018 Olympian
3-time Scotties Tournament of Hearts Champion
10-time Grand Slam of Curling Champion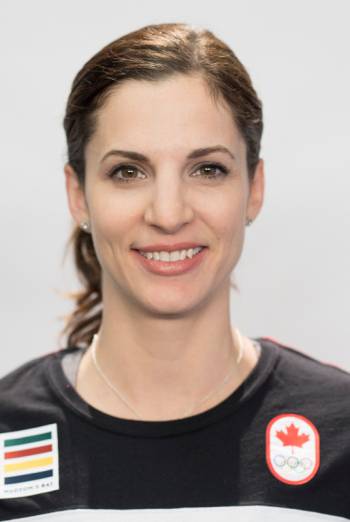 Roni Remme
Alpine Skiing | Collingwood, ON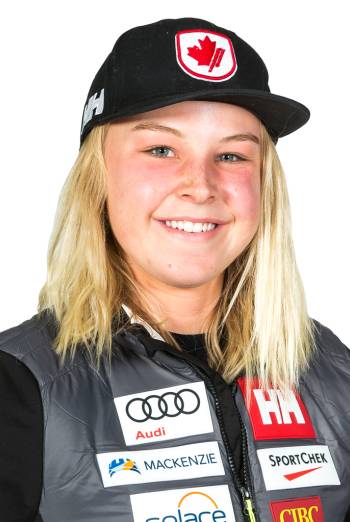 Roni grew up skiing at Alpine Ski Club in Collingwood, ON, and what started as a weekend family activity quickly took over their lives when her parents put Roni and her two brothers into the racing programs. She made the National Team in 2013 but after a couple of years on the development team decided to attend the University of Utah to ski in the NCAA. She continued to work towards her dream of representing Canada on the World Cup and Olympic stages, but craved the opportunity to continue studying as she felt that mental stimulation helped further her skiing career and shaped her into a better athlete. She graduated from the University of Utah in 2020 with a B.S. in psychology and a minor in business and is now focusing full-time on her skiing career. Roni wants to focus her extra time on growing her network, advocating for sustainability and the environment, and creating a more inclusive and healthier ski environment in Canada.
2018 Olympian
World Cup Silver Medalist
2-time NCAA Champion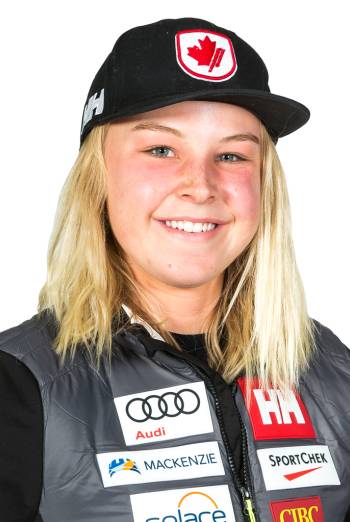 Keely Shaw
Para-Cycling | Saskatoon, SK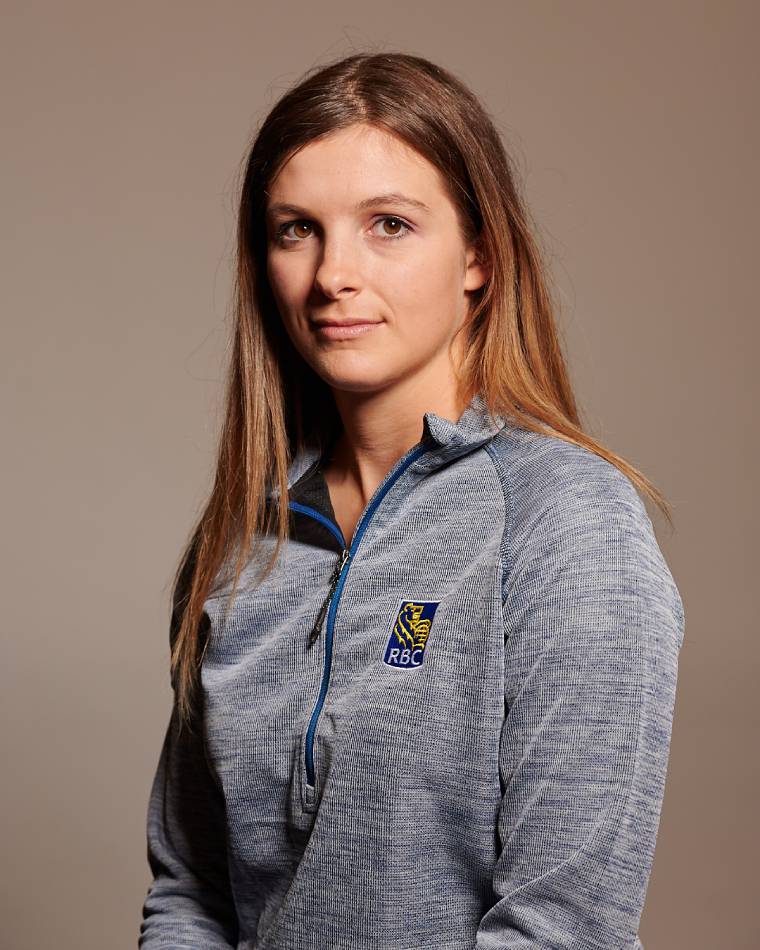 Keely is a born and raised prairie girl, having grown up in Midale, Saskatchewan where she quickly developed a love for all things sports. She dabbled in almost all sports offered within a 50km radius of her hometown, but her true love was ice hockey. Keely had dreams of playing hockey with the Canadian National team until she fell off her horse at 15 years old, breaking a blood vessel in her brain and leaving her left side paralyzed. In 2017, Keely found Para-Cycling and made a quick jump to the National team, placing 5th in the individual pursuit at Para-Cycling Track World Championships in 2018, earning a Silver medal at Para-Cycling Track World Championships in 2019, and winning Canada's first medal at the Tokyo 2020 Paralympic Games with a Bronze in the Individual Pursuit. When Keely isn't out on her bike, she can be found at the University of Saskatchewan, where she is completing her Ph.D. in exercise physiology and sport nutrition.
2020 Paralympic Games – Bronze
2019 Canadian Champion (Road Race)
2019 World Championship – Silver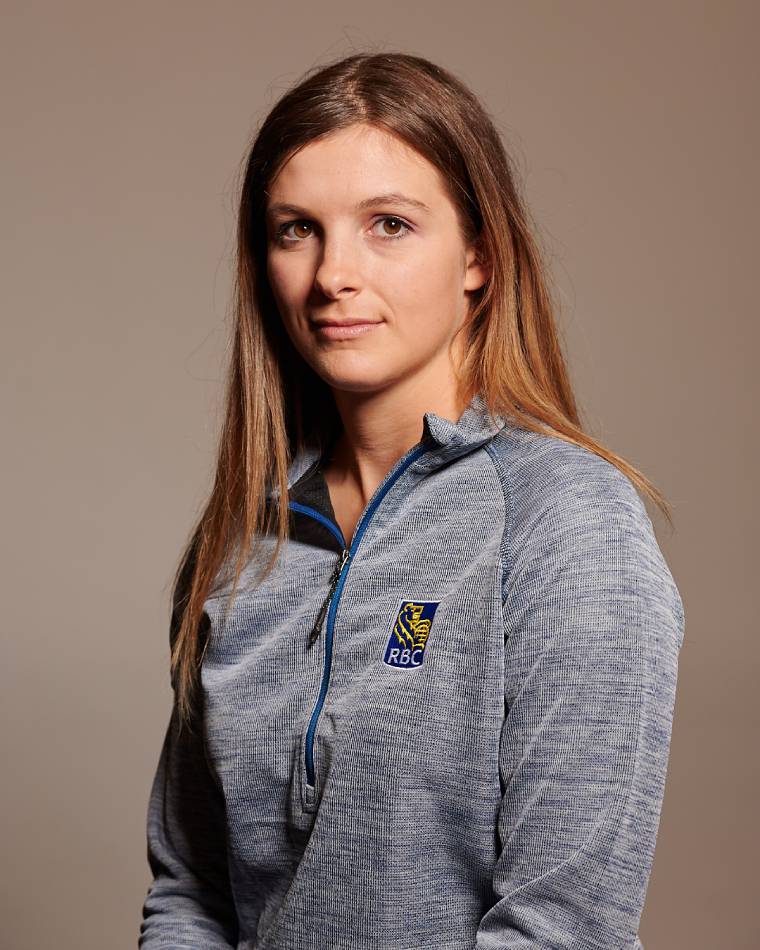 Valerie Maltais
Speed skating | Saguenay, QC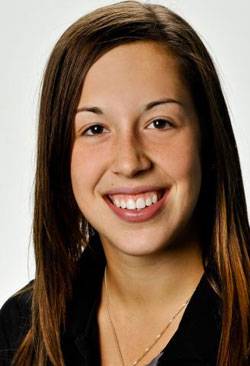 Valérie made the transition to long track speed skating in July 2018. She skated to silver in the World Cup team pursuit event in the 2019–2020 season, and gold in team pursuit at the 2020–2021 World Cup. She has more than 25 years of experience, including 14 years on the national team with Speed Skating Canada. Following her transition to long track speed skating, Valérie made the World Cup and World Championship teams after only six months in her new discipline. She competes in team pursuit and other events. Together with her teammates, they restored a speed skating tradition by beating the eight-year-old Canadian record. In addition to ranking first overall at the World Cup in the last two seasons, they also medalled at the World Championships. Valérie is kicking off this Olympic year with the goal of making the podium at Beijing 2022. As a motivational speaker, Valérie has given a series of talks titled "Regarder vers l'avant" [Looking forward]. She continues to be involved with a variety causes that are important to her, including the Quebec Breast Cancer Foundation, FitSpirit and Fast and Female. She has been an ambassador and spokesperson for a number companies throughout her career, and has led summer speed skating camps as well.
Three-time Olympian and silver medalist – 2010, 2014 and 2018
Olympic record holder – 1000 m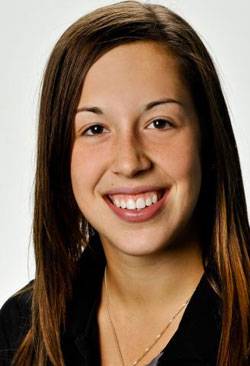 Marion Thénault
Freestyle Ski | Sherbrooke, QC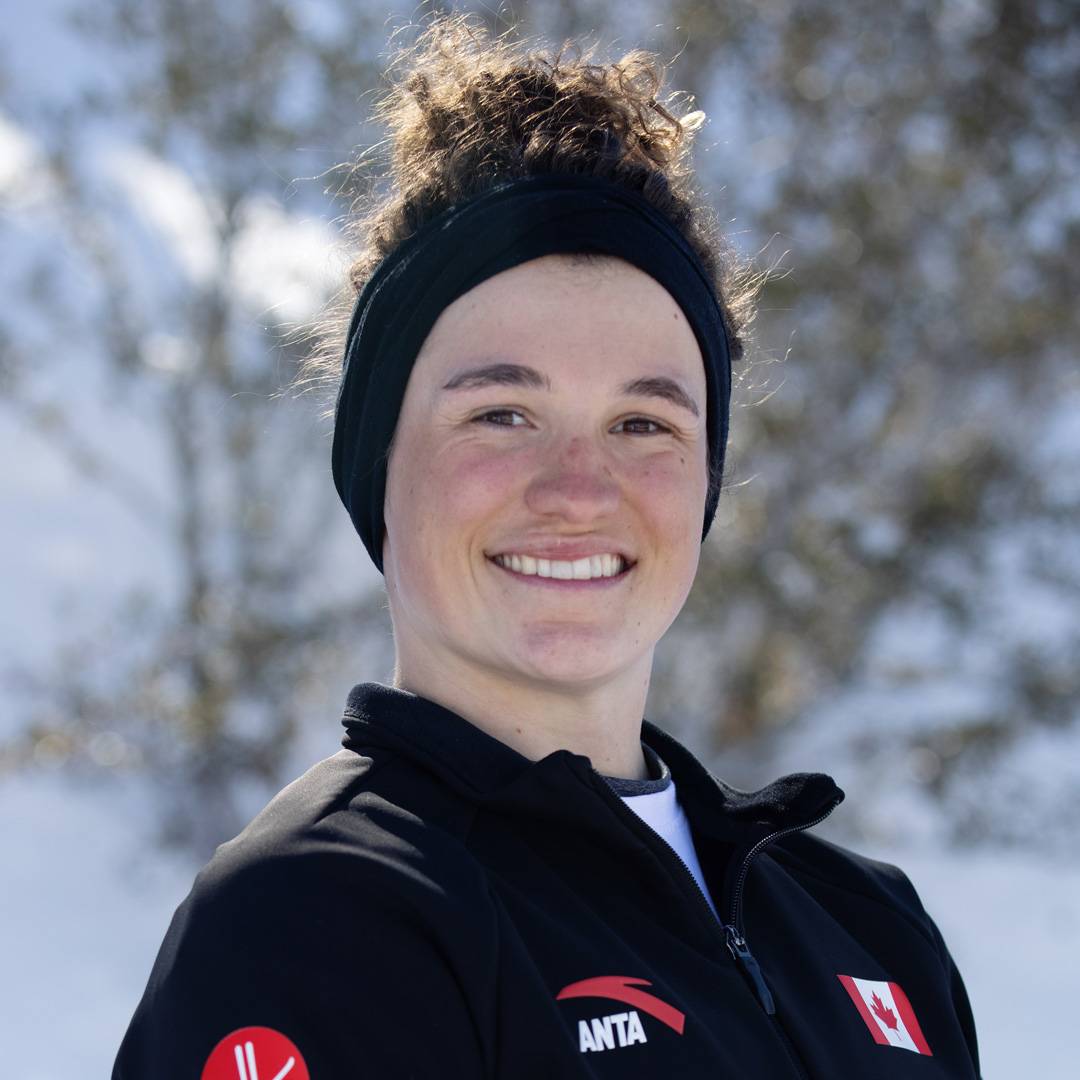 Marion started Gymnastics at the age of three years old and developed a strong passion for sports and acrobatics. She evolved as a gymnast for 14 years and as a trampolinist for three years. At 17 years old, Marion participated in an RBC Training Ground event in her hometown of Sherbrooke, QC. A freestyle skiing coach at the event noticed her raw talent and invited her to try Aerial Skiing at the local water ramps where she quickly fell in love with the sport. From that moment on, Marion committed to this new sport as she improved her skiing and learned new acrobatic techniques. Marion has been an aerial skier since 2017 and was invited to join the National team in 2020. After winning the Canadian Championships in her first year competing, winning the NorAm Tour in her second year, and winning a World Cup in her 3rd year, she can't wait for what's to come. Outside of skiing, Marion is an aerospace engineering student at Concordia University.
World Cup Champion
Canadian Champion
Top-3 ranked on the World Cup Circuit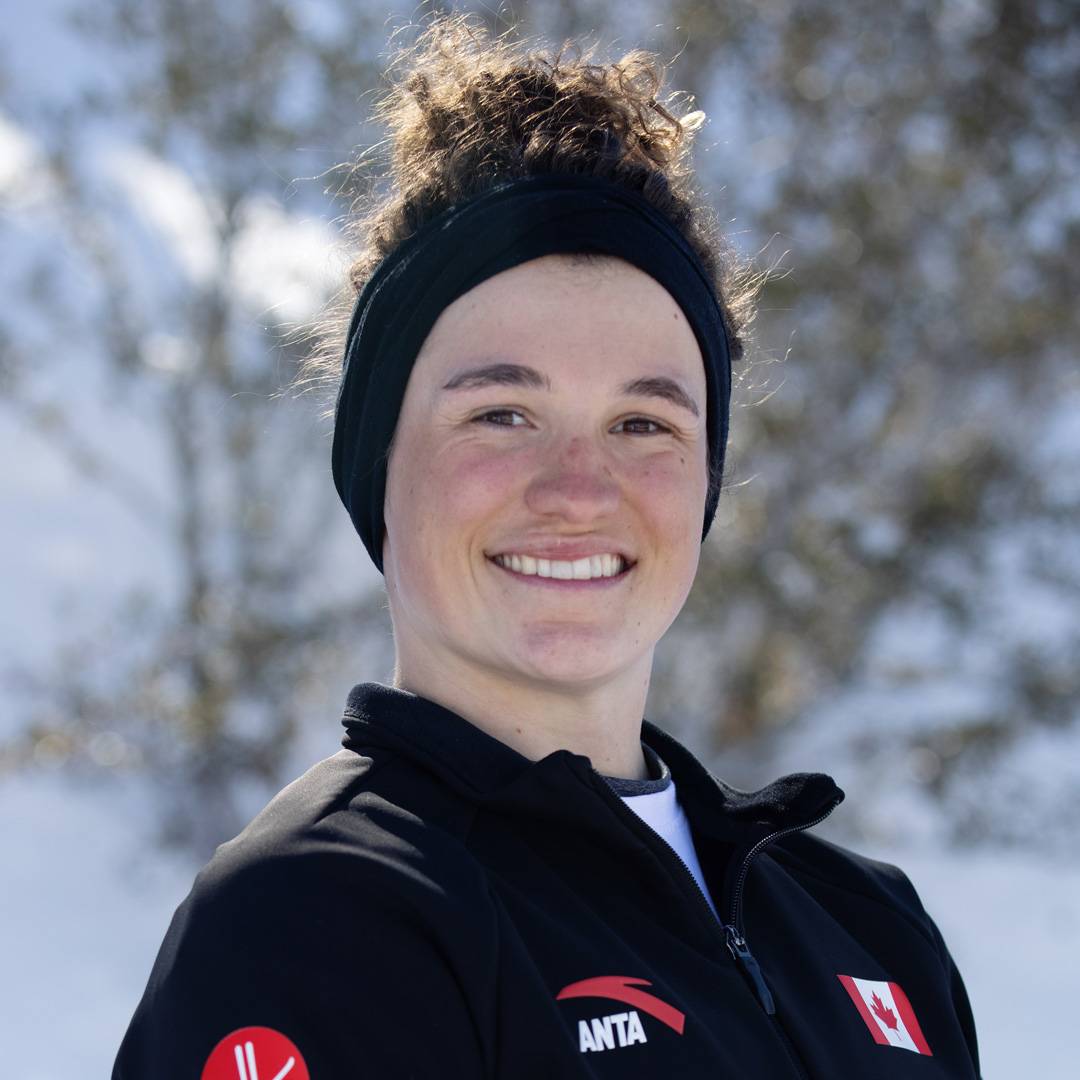 Elena Gaskell
Freestyle Ski | Vernon BC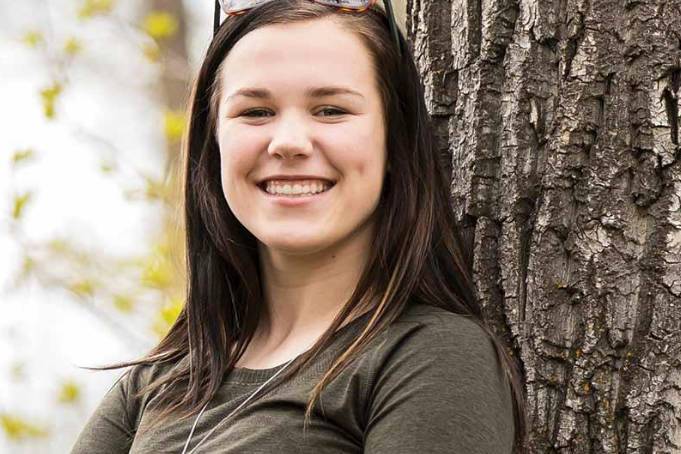 Elena has been skiing since she was 4 years old and found love for the sport immediately. She made the Canadian National team when she was 15 and has been traveling around the world competing and falling in love with the sport more and more every day. In the past 2 years, Elena has had to deal with numerous injuries. This has made her overcome a lot physically, and mentally. She has a lot to share about her passion for skiing and also spreading awareness for the toll the sport takes on your body and the mental health that goes along with that.
2019 Big Air World Champion
Multi-time World Cup medalist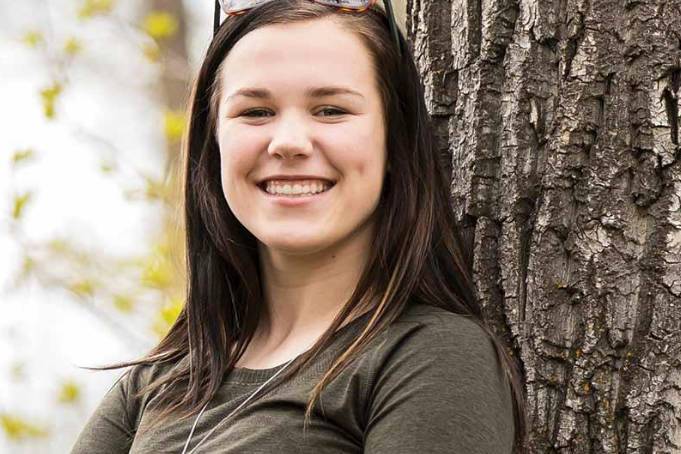 Darren Gardner
Snowboarding | Burlington, ON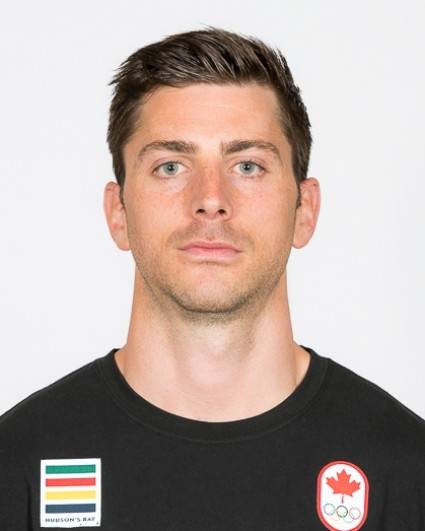 Born and raised in Burlington Ontario, Darren found a love for snowboarding at the ripe age of 4, following in his father's footsteps. Throughout his childhood, he was fascinated by sports and played basketball, volleyball and track and field. In 2008, Darren became serious about pursuing his Olympic dream and moved to Calgary to join the National Development Program. In 2010, he was named to the National team and in 2013, Darren moved to Squamish to pursue a post-secondary degree at Quest University whilst continue his snowboarding. Darren is an avid mountain biker, surfer and golfer in the offseason, and is gearing up to represent Canada at his second Olympics in 2022. From a corporate perspective, he doesn't really have much experience, but with a positive mindset, a can-do attitude and the professionalism that sport has taught him, he is hopeful that he can thrive in this setting as well.
6-time Canadian Champion
3-time Overall North American Tour Champion
2018 Olympian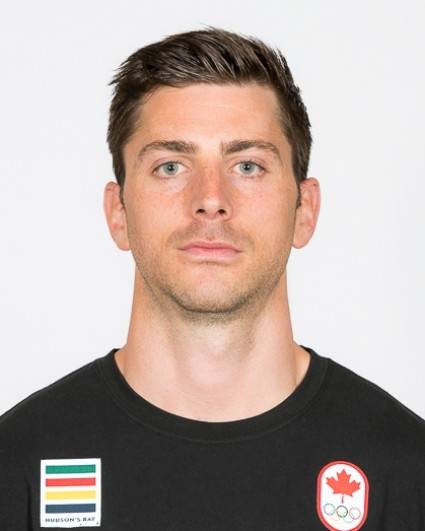 Amanda Rummery
Para-Athletics | Edmonton, AB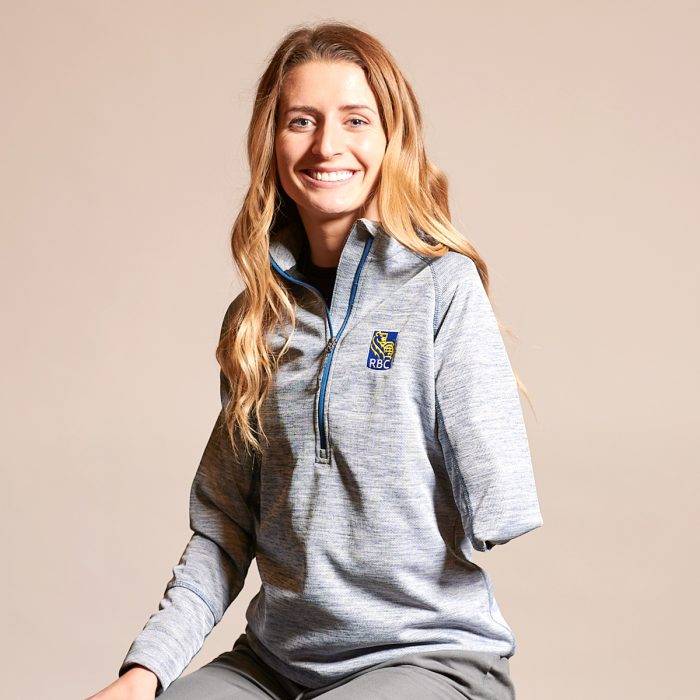 Amanda has been a part of Para-athletics in Edmonton, Alberta since September of 2017. After paralyzing her left arm in an ATV accident in July of 2015, Amanda found Para Track and Field. In August of 2018, she amputated her paralyzed arm and now competes with her 'nub'. The year following her amputation surgery Amanda was able to break the Canadian record in the 100, 200, and 400 metre events. She received the 2019 & 2020 Athletics Alberta Para Athlete of the Year award. Her biggest accomplishment thus far in her track career was making Team Canada for the 2019 WPA World Para Championships in Dubai. After a successful 2021 outdoor season where Amanda reached her goal of running 59.95 seconds in the 400 metre she is now training full time in hopes of making her dream a reality and competing at the Paris 2024 Paralympics. Moving forward Amanda hopes to raise awareness around Para Sport and help others with a disability live a healthy and active lifestyle.
3-time Gold Medalist
2019 Canadian Track and Field Championships
Canadian record holder (100m, 200m, and 400m)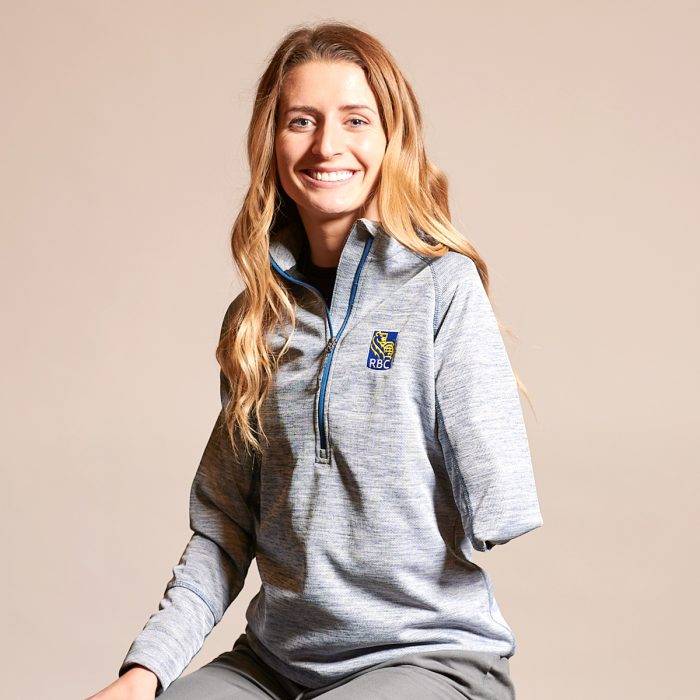 Benjamin Preisner
Athletics | Milton, ON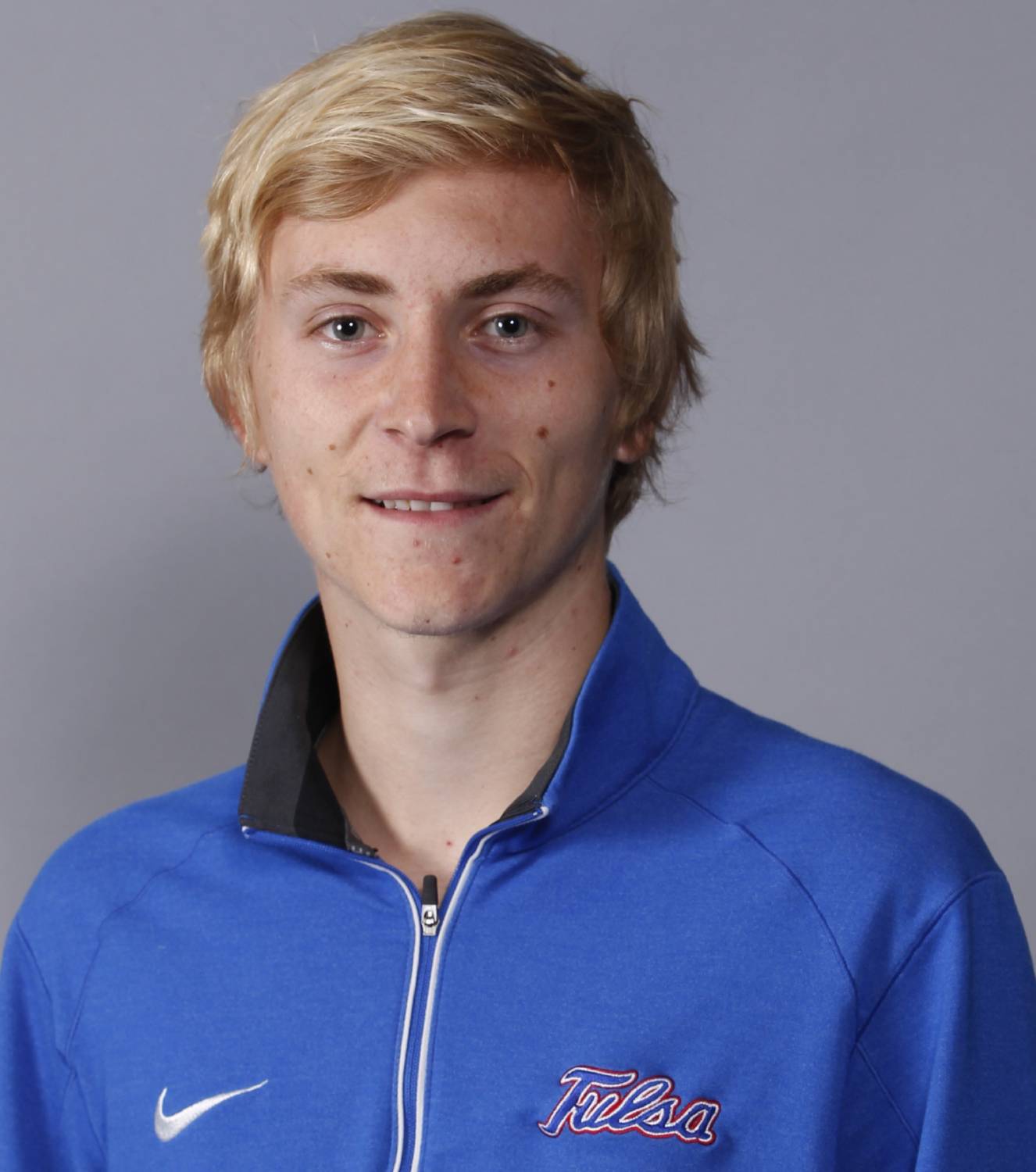 Ben grew up in Milton, ON and started playing hockey at the age of 4. He joined his high school Cross Country team to stay in shape for hockey, but his passion quickly turned to track & field and it became his main sport. Ben attended the University of Tulsa, joining the Cross Country and Track & Field team and earned a degree in Chemical Engineering. After graduating, Ben moved to road races with his eyes set on qualifying for the Tokyo Olympic team. In his debut marathon, Ben ran the fourth fastest marathon by a Canadian ever and ran under the Olympic standard. At the Tokyo Olympics, Ben was the top Canadian finisher, placing 46th in his second marathon ever. While working as an RBC Olympian, Ben is also pursuing a Master of Management in Artificial Intelligence, with hopes of applying his engineering degree and master's degree in tandem.
2020 Olympian – Marathon
8-time Team Canada member (World Championships & NACAC Championships)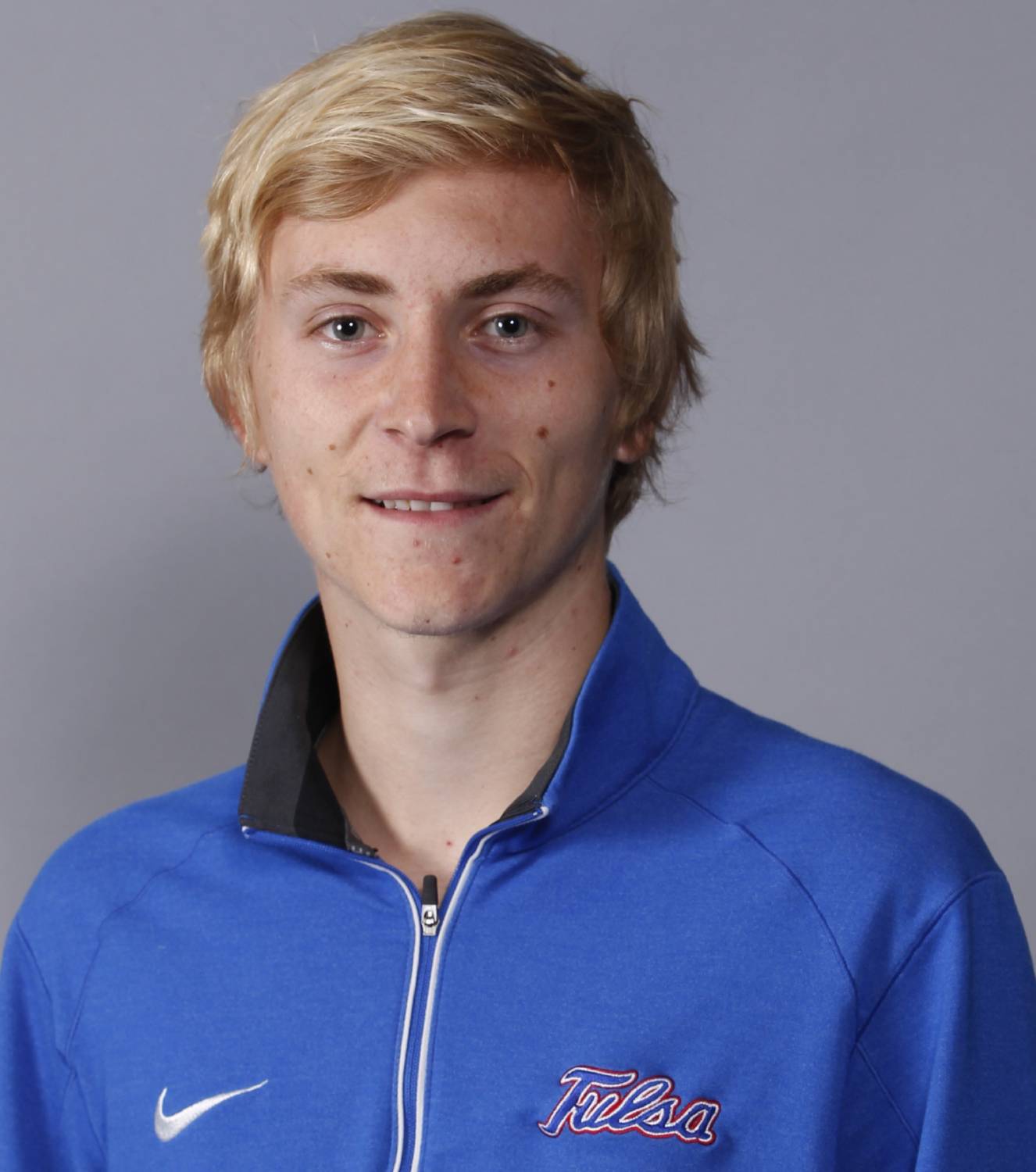 Bret Himmelman
Canoe Sprint | Bedford, NS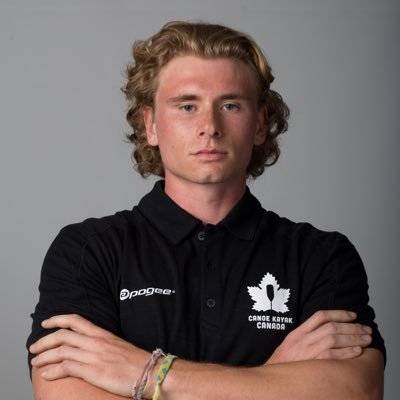 Bret is joining the RBC Olympian program after two years as a 'Future Olympian' in which he was supported through his involvement with RBC Training Ground. Bret has raced for Team Canada at World Cups and has won International medals in junior competitions. He is also a two-time Canada Games Gold medalist and record holder. Bret was a full-time student while training and graduated from Saint Mary's University in May 2021 with a Bachelor of Commerce in Finance with Distinction. As a passionate community volunteer, Bret is a coach in canoeing, hockey and lacrosse, a foster parent to rescue dogs and is actively involved with mental health initiatives.
Member of Canadian National Team since 2019
RBC 'Future Olympian' 2018-2020
31-time medalist at the Canadian Canoe Championship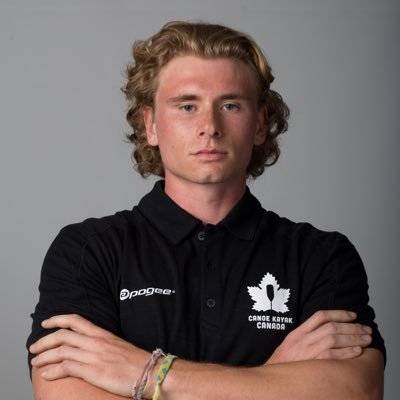 Florence Maheu
Canoe Kayak | Valleyfield, QC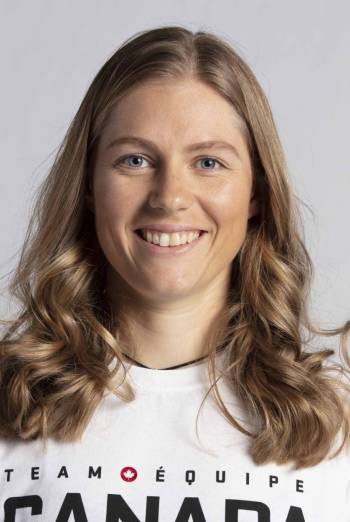 Florence began paddling at the age of 13 at a local canoe club and quickly excelled in the sport to represent Canada for the first time in 2012 at the U23 World Championships. She has been a member of the National Team for almost 10 years and is a Tokyo 2020 Olympian in Canoe Kayak Slalom. She placed 23rd at the Tokyo Olympics, after advancing to the semi-finals. Florence is currently attending the University of Montreal, and is completing a Bachelor's degree in Kinesiology. She plans to pursue graduate studies in Sports Management. Florence is an advocate for equality in sport, and creating an inclusive environment for everyone to thrive. She plays an active role in coaching the next generation of paddlers, and hopes to qualify for her second Olympic games in 2024.
2- time Senior National Champion - Kayak Slalom
2020 Olympic Games – 23rd place
2018 World Cup – 13th place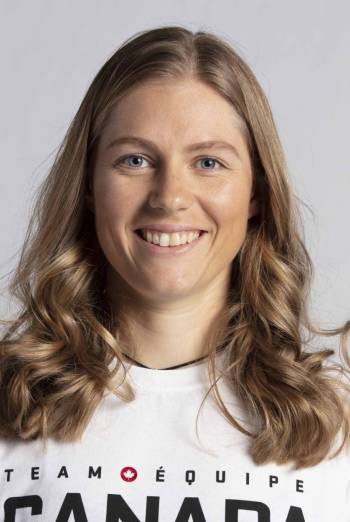 Kelsey Mitchell
Sprint Cycling | Milton, ON
Kelsey attended an RBC Training Ground event in August of 2017, where she exceeded the National standard for track cycling on the watt bike. She took part in further testing and was officially recruited by Cycling Canada. Within two years of her first ride on a track cycling arena, she defied the odds, going on to become a World Record holder, Pan American Games Champion, and World Cup medalist in track cycling. In the summer of 2020, Mitchell was named to Team Canada for the 2021 Tokyo Summer Games. At Tokyo, Mitchell became an Olympic Champion!
2020 Olympic Games (Sprint)- Gold
2019 Pan American Games (Sprint)- Gold
2020 UCI World Championships (Sprint)- 4th place
Kate Wright
Field Hockey | Vancouver, BC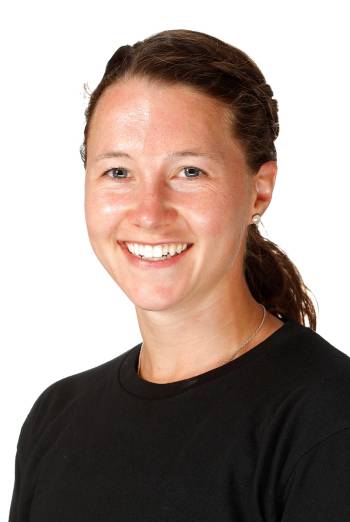 Kate Wright has been the captain of the Canadian Women's Field Hockey Team for the past 9 years. She is the most capped female field hockey player in Canadian history, representing her country over 220 times. Kate has competed in three Commonwealth Games and three Pan American Games and has led her team to capture a Pan American Games bronze medal in 2015, and silver medal in 2019. Unfortunately, her team was unsuccessful in qualifying for the Tokyo Olympics, losing in a sudden death shootout. Most recently, Kate has been taking on new challenges as a first time mom and a new role with RBC as a RBC Olympian on the Marketing and Citizenship team in BC.
2015 Pan American Games- Bronze
2018 Commonwealth Games- 5th place
2017 Pan American Cup- 4th place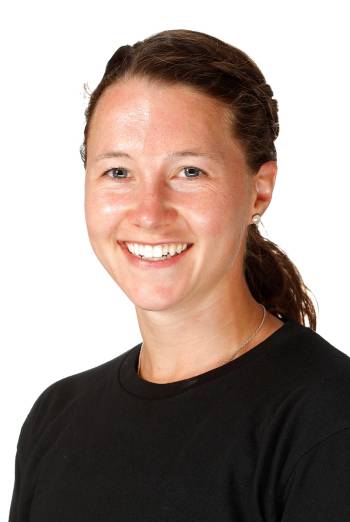 Renata Fast
Hockey | Burlington, ON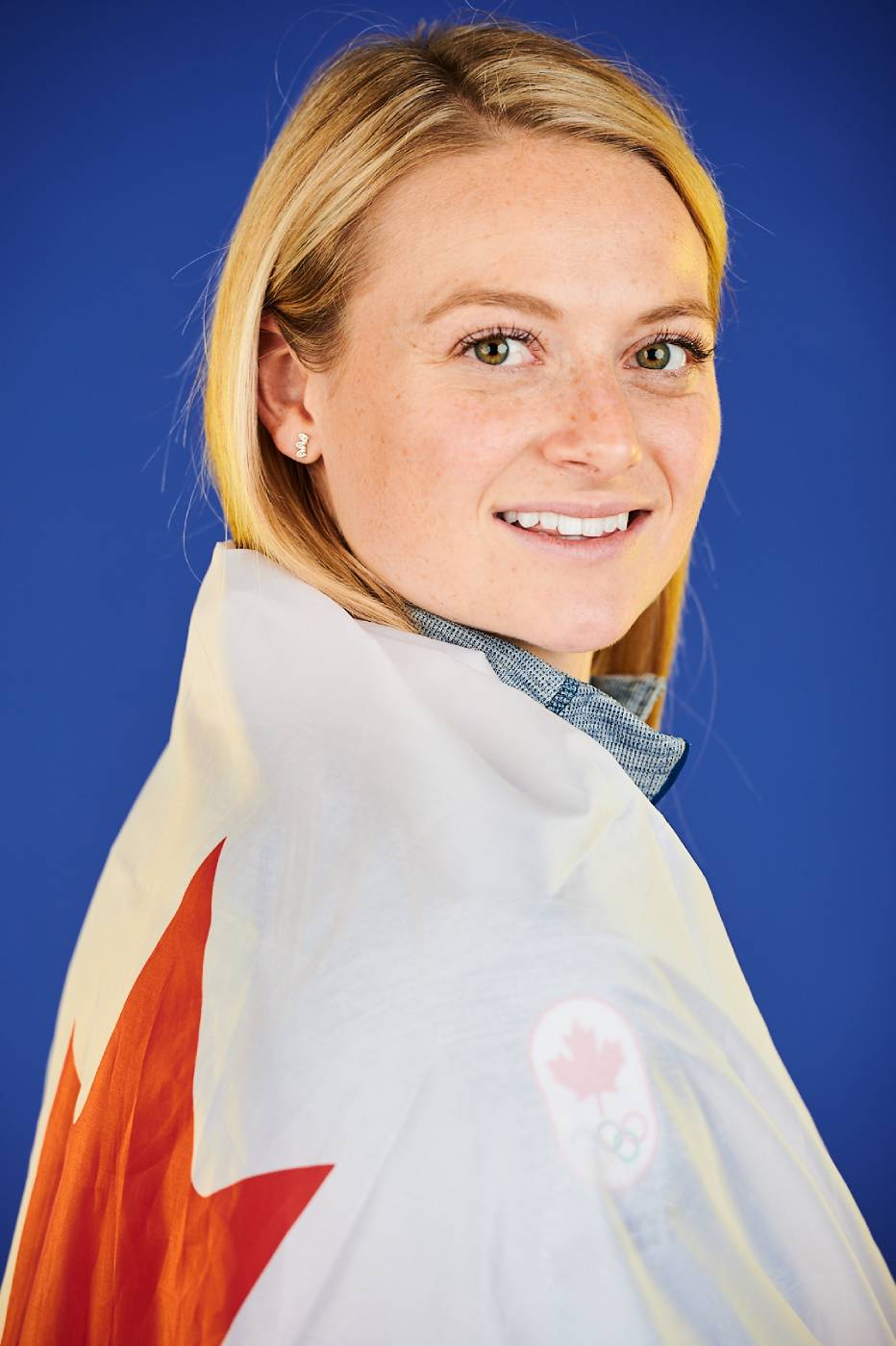 Renata has been a member of the National Women's Hockey Team since 2015. She won a silver medal at the 2018 Pyeongchang Winter Olympic Games. Formerly, she played for the Toronto Furies of the Canadian Women's Hockey League (CWHL). Renata is currently a part of the Professional Women's Hockey Players Association (PWHPA) - an association comprised of the top 150 women's hockey players who are dedicated to promoting and supporting the creation of a single, viable women's professional league in North America. Renata is an active member in her community, helping coach and mentor minor hockey players. She founded her own hockey camp that runs through the summer months to inspire the next generation and promote an active lifestyle.
2018 Olympic Games- Silver
2021 World Championships- Gold
2017 World Championships- Silver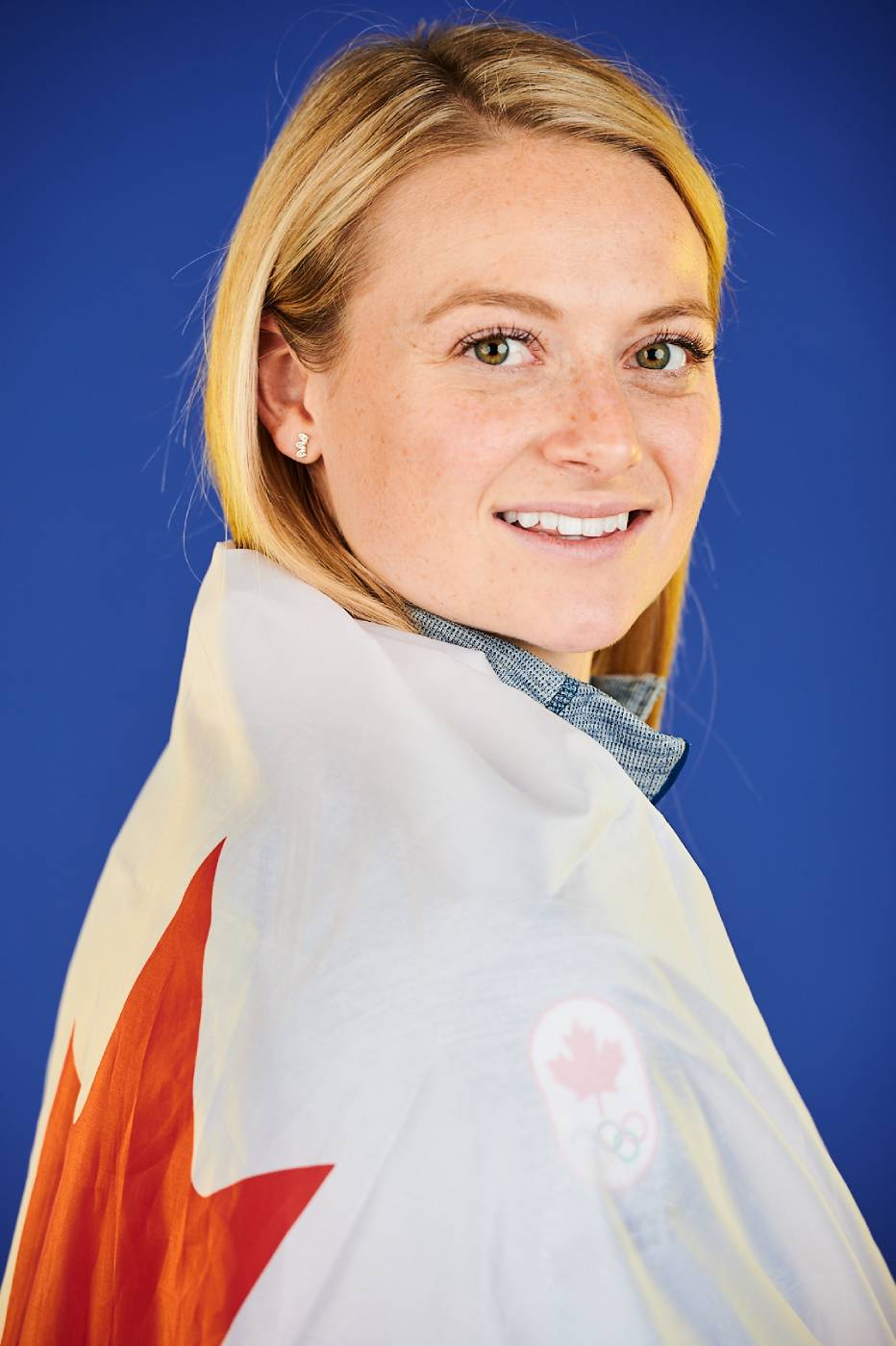 Arianna Hunsicker
Para Swimming | Surrey, BC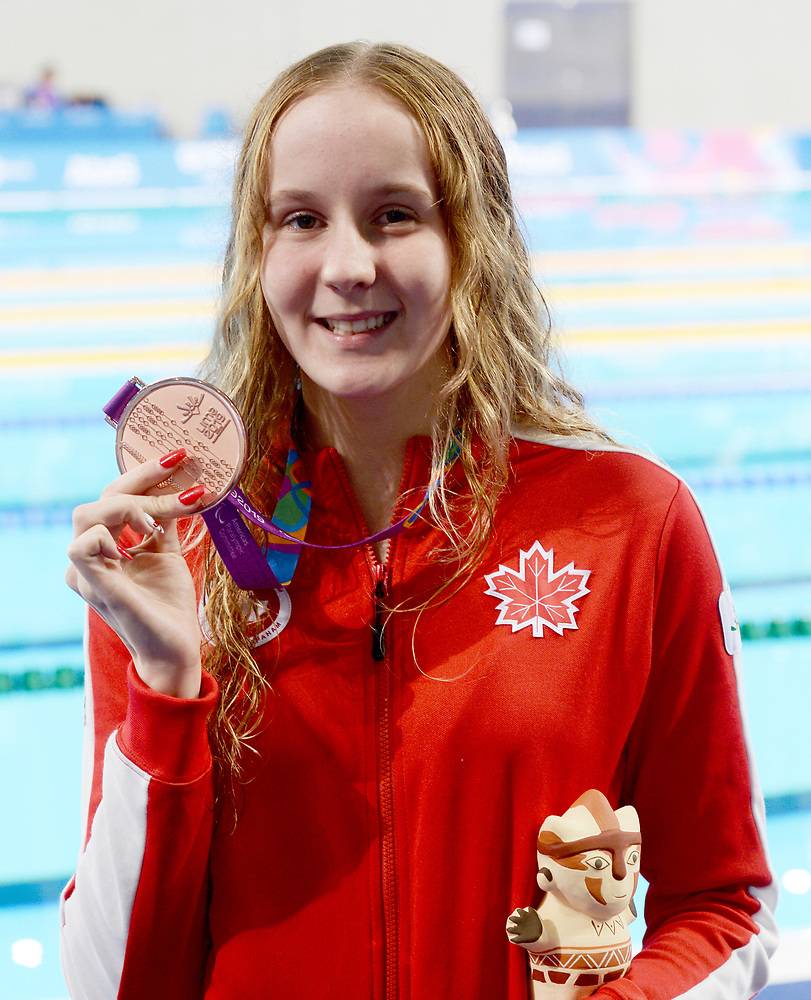 Arianna started swimming at age 8 and immediately found a love for the sport. She joined her first club at the age of 12 and started to compete nationally and internationally in 2017. Arianna made her National team debut in 2019 at the Para Pan American Games in Lima Peru, where she successfully swam to earn 5 bronze medals. She has continued to represent Canada ever since and has twice earned the BC Female Para Swimmer of the Year award. Arianna is currently residing in Montreal to train at the high performance centre to further her career on the national team. Outside of the water, she aspires to be a representation of para athletes and disabled persons as well as to further the Paralympic movement.
2019 Para Pan American Games- 5x Bronze
2-time BC Female Para Swimmer of the Year award
Multi National and International medalist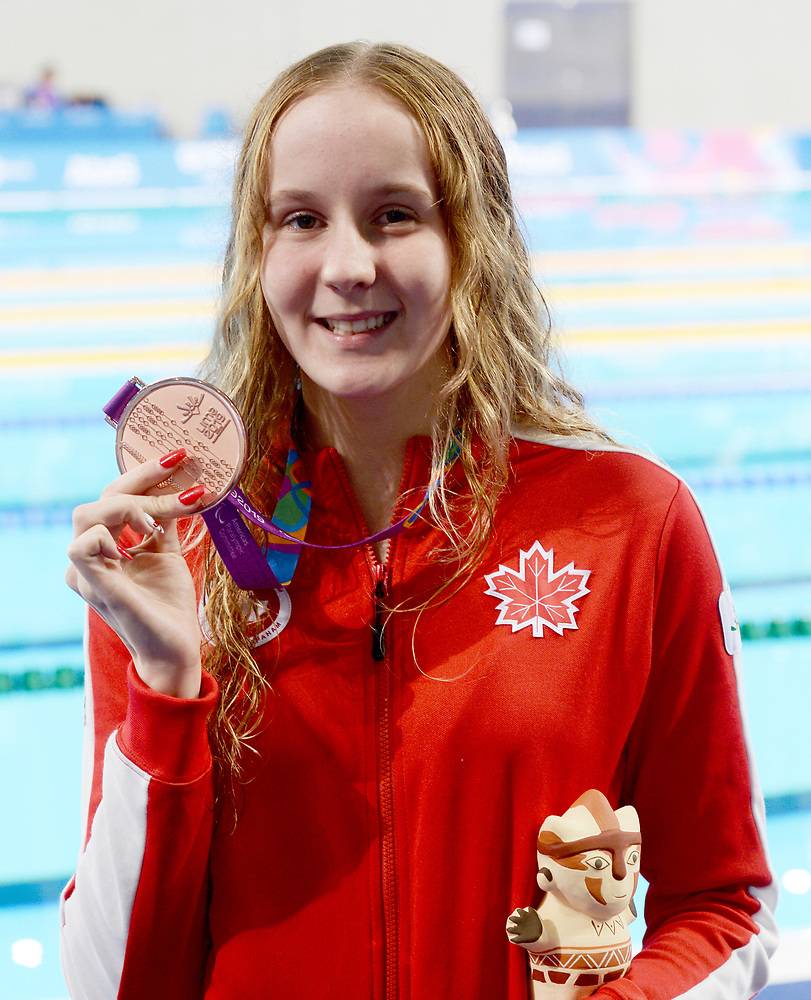 Avalon Wasteneys
Rowing | Victoria, BC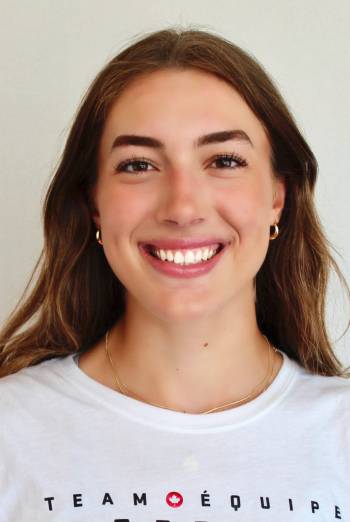 Born into a family of athletes and raised on beautiful Vancouver Island, Avalon grew up with a love for being active outdoors. In 2015 she switched her passions from cross-country skiing to rowing after attending a RBC Training Ground event and being identified as a future talent to receive funding. She quickly rose to a high level in rowing and started training with the national team in 2017. She made her international debut with the senior team just several months later. During her Olympic Debut in Tokyo 2020, she won gold in the stroke seat of the women's eight. Avalon carries an enthusiasm for learning and growing, both in sport and life and is always on the lookout for her next adventure. She is currently completing an undergraduate degree in Psychology at the University of Victoria and taking a short post-Olympics break from rowing before beginning her preparations for Paris 2024 in January!
2020 Olympic Games (W8+) – Gold
2018 U23 World Championships (W8+)- Gold
2019 World Cup (W8+) – 3-time bronze medalist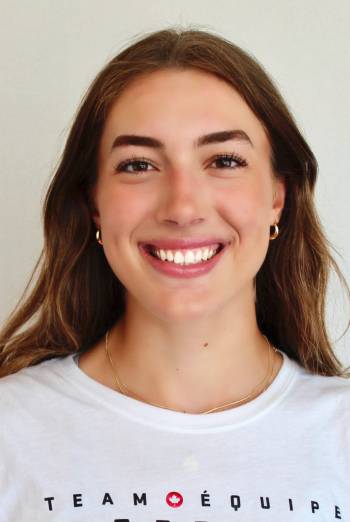 Skylar Park
Taekwondo | Winnipeg, MB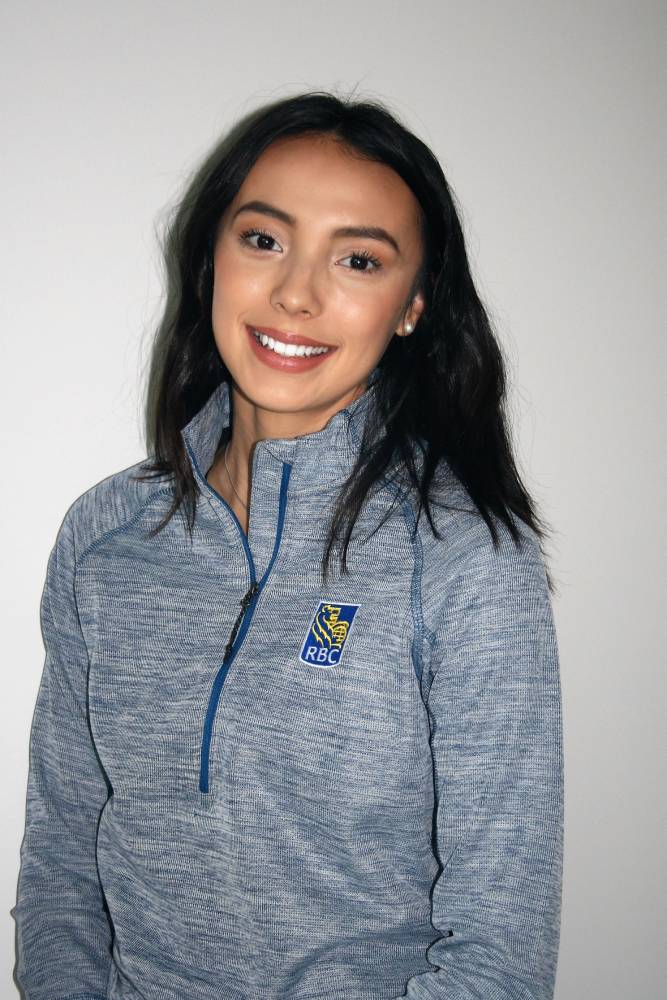 Skylar started Taekwondo as soon as she could walk, getting started in the sport at the dojang run by her family and is just one of 16 black belts in her family. Skylar has been a member of the Canadian National Taekwondo Team since 2013 as a senior, junior and cadet athlete. Skylar competed at the 2020 Olympic Games alongside her father, Jae Park who has been her coach since the beginning of her career. In 2016, she made her first big appearance on the world stage in Burnaby, BC where she won the Junior World Championships on home soil. Since then she has made a name for herself in the senior's division, medaling at some of the biggest events in the world, including her bronze medal at the Senior World Championships in 2019. She enjoys working with young children, especially young girls to help instill confidence in them and empower them through her sport. Skylar is currently ranked 4th in the world and is working towards her goal of winning a gold medal for Canada at the Olympic Games.
2020 Olympian
2019 Senior World Championships- Bronze
3-time Grand Prix Medalist
2019 Pan Am Games- Silver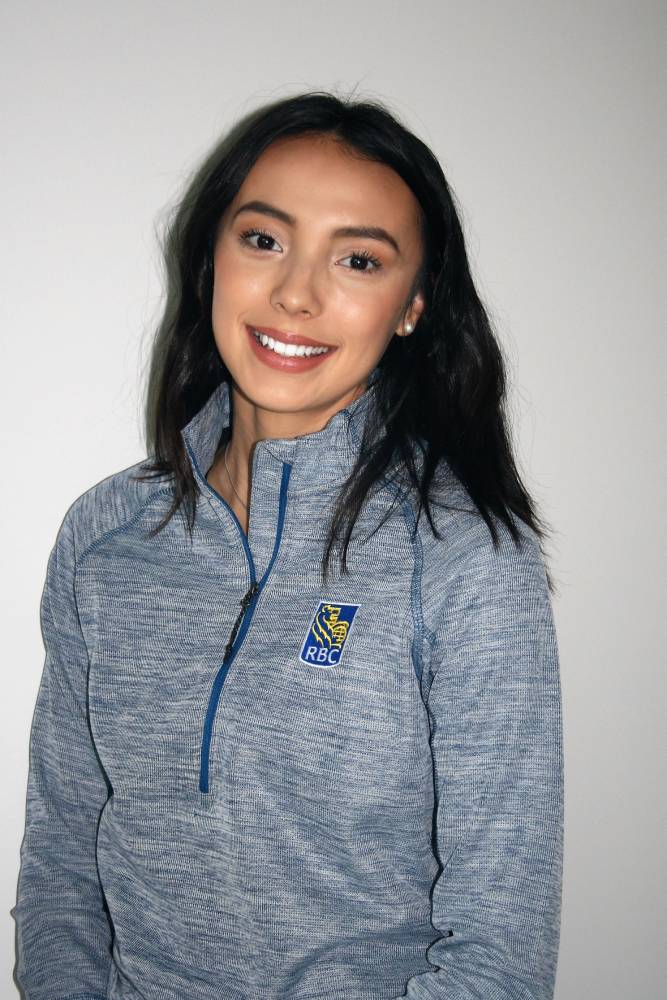 Jordan Stewart
Taekwondo | Toronto, ON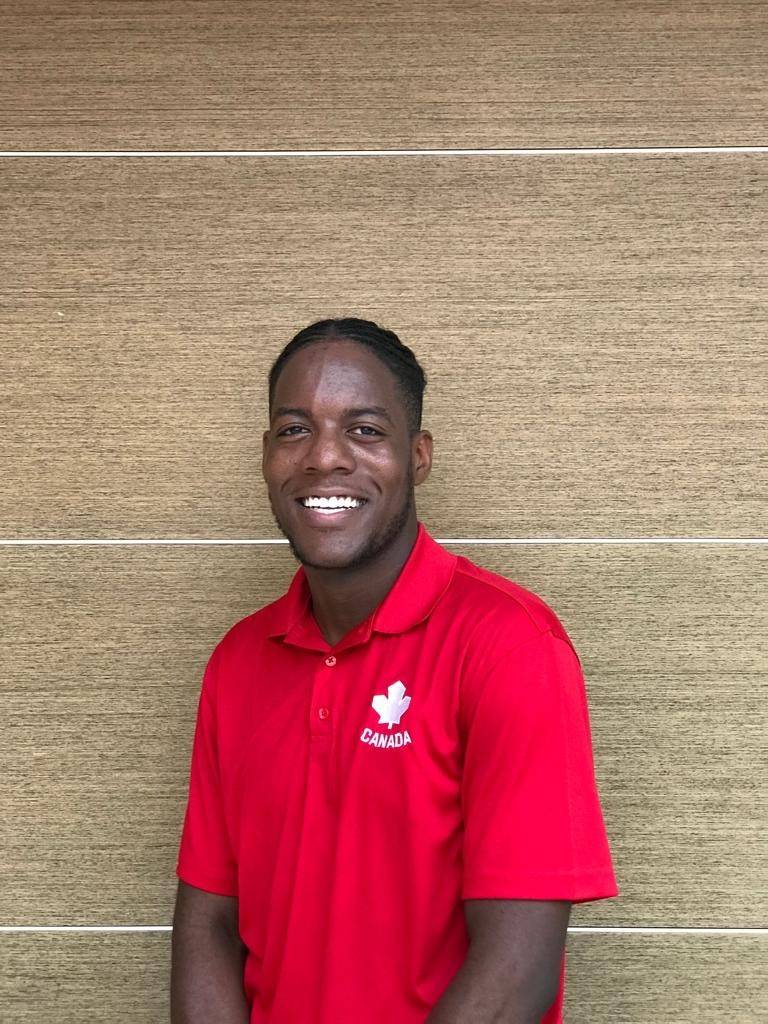 Jordan began taekwondo lessons at the age of four and was originally interested in the sport because he wanted to be like Donatello from Teenage Mutant Ninja Turtles. Jordan graduated from Humber College in 2018 with an advanced diploma in Sports Management. He started his 2019 season with podium finishes at three international opens and reached the podium at the 2016 and 2018 Pan American Championships.
2019 World Taekwondo Championships - 9th place
2018 Pan American Championships - Bronze
2016 Pan American Championships- Bronze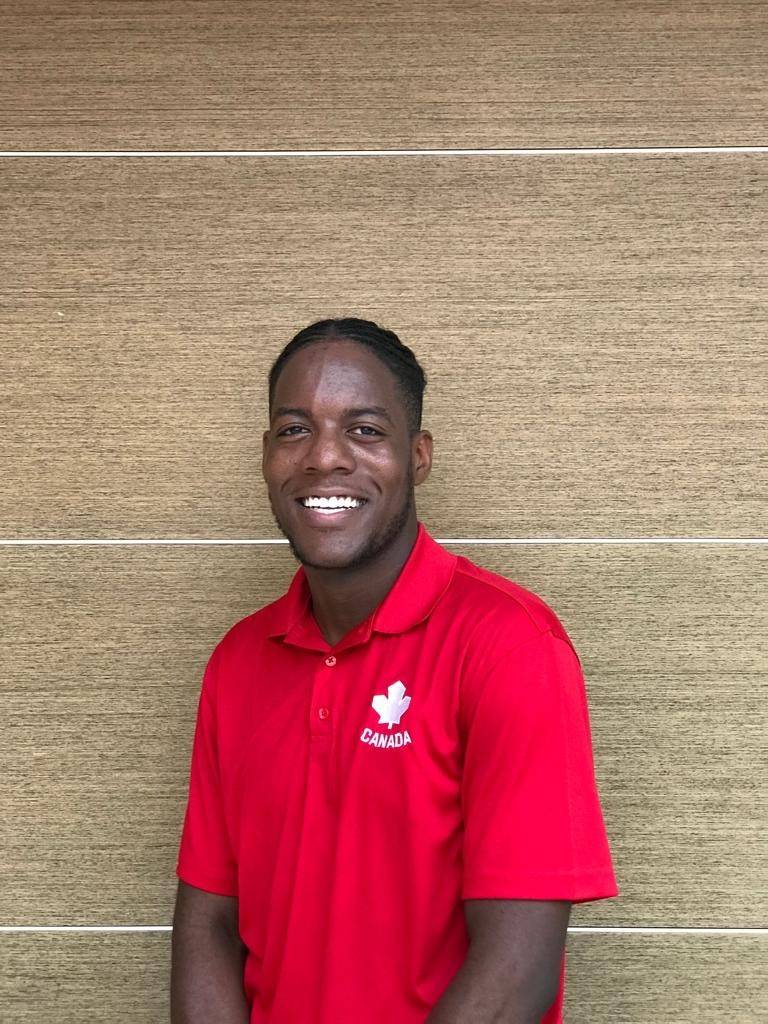 Laurent Dubreuil
Speed Skater | Lévis, QC
Laurent is the reigning World Champion (500m) in long track speed skating. Son of Olympian parents, Laurent Dubreuil began speed skating at the age of four. Although he tried many other sports as a child, being on the ice was what made him happy. He joined the national team in 2010 after his first appearance at the Junior World Championship. In 2012, he smashed the Junior World Record and won the Junior World Championship in the 500m distance. His progress was fast and he was on his way to qualify for the Olympic Games in Sochi but unfortunately Laurent had a bad qualification result and missed the Games by 0.04 seconds. After this huge disappointment, he bounced back in 2015 and collected his first 5 World Cup medals of his career and a bronze medal at World Championships, becoming the first Quebecer since 1998 to win a World Championship medal. He culminates this Olympic cycle with a participation in the 500m and 1000m at the Olympic Games in PyeongChang. In 2019, little Rose was born and Laurent became a father. Since then, his career has taken off spectacularly. His most recent two seasons have been the best of his career, with 10 medals in the World Cup season and 4 medals at World Championship, including the title of World Champion in the 500m in 2021. Laurent now has his eyes on the Beijing 2022 Olympic Games, and is aiming for nothing less than the top step of the podium.
2021 World Championships (500m) – Gold
2021 World Championship (1000m) - Bronze
2021 World Championships (Sprint) – Bronze
2018 Olympian
Chloé Dufour-Lapointe
Freestyle Skier (Moguls) | Montreal, QC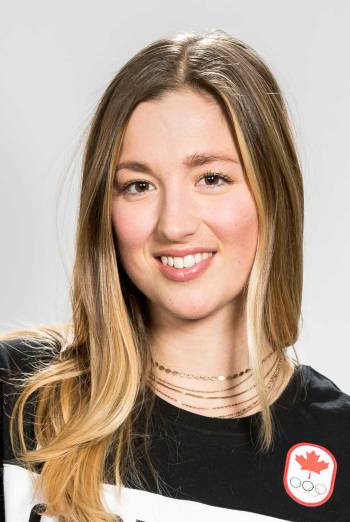 Chloé is the middle child of the family. As a child, she showed great strength of character and tenacity. Chloé knew she loved mogul skiing from the start, but she wasn't really interested in school work. Yet, to be allowed to ski during the weekends, there was one important condition: to have good marks. Knowing she had to do better in order to keep doing the sport she loves, she put in more effort and soon became a good student. She realized that with concentration and hard work, all her dreams could come true. With this in mind, Chloé set her focus on skiing, As a result, at only 18 years of age, her dream of skiing in front of the entire world at the Olympic Games became reality. In Vancouver (2010), she finished 5th and instantly charmed the whole country with her genuine smile. Four years later, at the Sochi Olympic Games (2014), with a bag full of experience, Chloé won the silver medal. She captured the heart of Canadians once again when she stepped onto the podium holding hands with her sister Justine. Looking forward to Beijing (2022), in what will be her fourth Olympic Games, Chloé would then share the Canadian record for the number of Olympic starts with Jean-Luc Brassard. She could also reach another important milestone by becoming the Canadian mogul skier with the most starts (overall), surpassing Pierre-Alexandre Rousseau and her other sister Maxime.
2014 Olympic Games- Silver
2015/2016 Crystal Globe Winner
2014 World Championships- Gold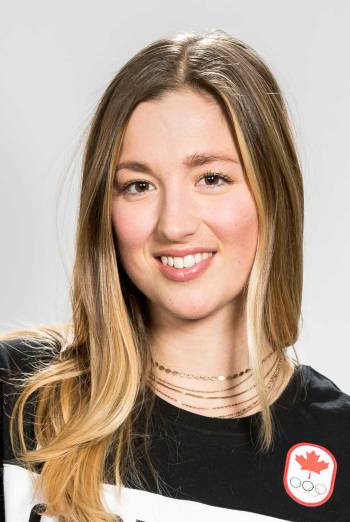 Justine Dufour-Lapointe
Freestyle Skier (Moguls) | Montreal, QC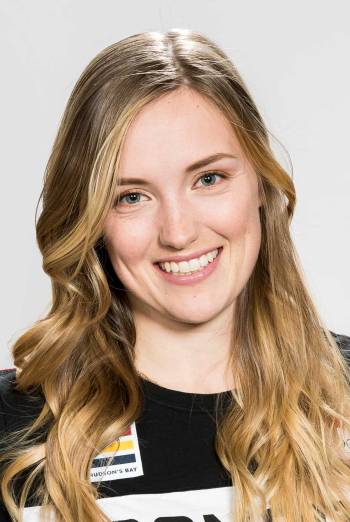 Full of energy and strong-minded, Justine is the youngest of her two sisters. Growing up as the baby of the family, Justine followed her sisters Maxime and Chloé everywhere they went and did everything they did. To keep up with her sisters, Justine started mogul skiing at 8 years old. She wasn't into competition at first as she preferred to have fun with her friends on the slopes and eat candies. However, after winning a few races, Justine discovered her taste for competition and realized that she was a talented skier. The moment Justine saw her sister Chloé compete at the Olympic Games in Vancouver (2010) was really the triggering event and she then set her eyes on becoming an Olympian as well. After four years of hard work, she fulfilled her dream and gave an outstanding performance in Sochi (2014), winning the gold medal and becoming the second Canadian female athlete to win an Olympic gold medal in mogul skiing. Full of confidence and on top of her game, she came back in full force in PyeongChang (2018), winning the silver medal. Justine's next goal is set on Beijing (2022), where she could join Norwegian superstar Kari Traa at the top with three Olympic podiums and become the most decorated Canadian Olympian in mogul skiing.
2014 Olympic Games – Gold
2018 Olympic Games – Silver
2018 World Championships – Bronze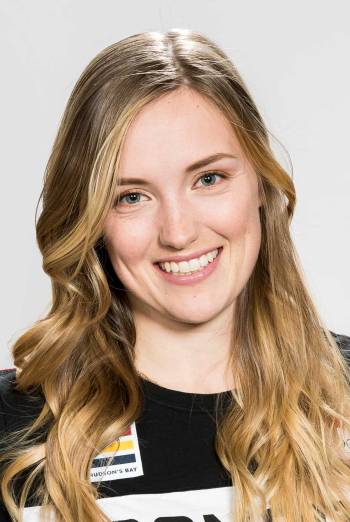 Bismark Boateng
Athletics | Toronto, ON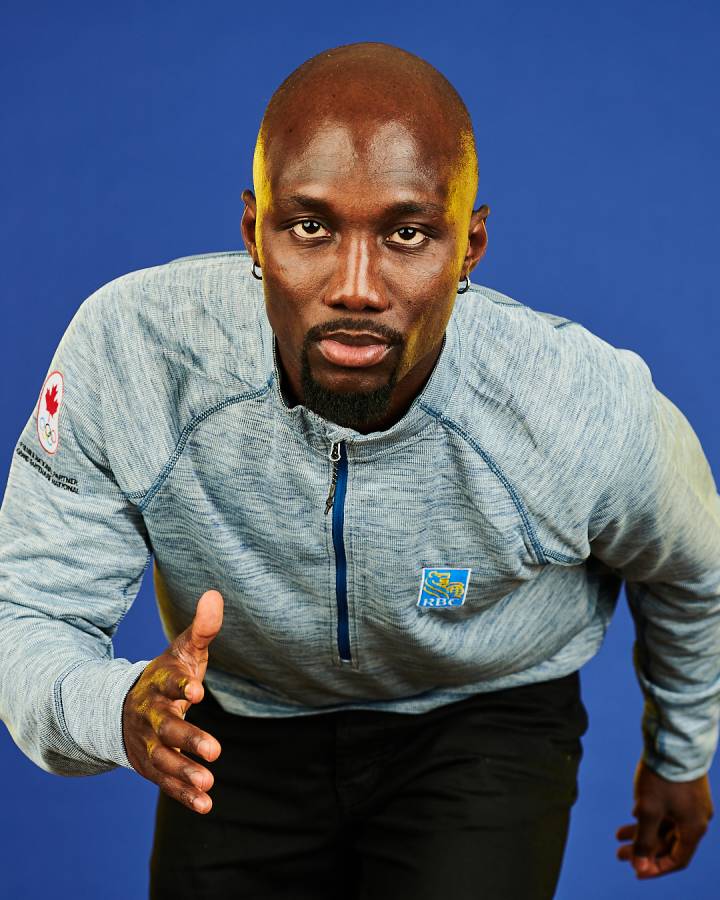 Bismark has been a staple on the Canadian sprint scene since 2015. As a kid, he was a soccer star from his native land of Ghana and always had a strong passion for the sport. Arriving in Canada, he enrolled in university, played two seasons of soccer for the Ryerson Rams and transferred to York University, where he found his true calling – athletics. In his first international competition – The World University Games, Bismark turned heads with his 10th place finish in the 100m. This was a huge feat for his first run in an international competition. Being new to the sport and running in front of thousands of fans made Bismark hungry for more. Impressed by his stats and professionalism on the track, Bismark was recruited and signed as an RBC Olympian in 2019. He represents the brand as both an athlete and speaker, inspiring youth of all ages across the country. Bismark made his Olympic debut at the recent 2020 Tokyo Olympics.
2020 Olympian
2018 Commonwealth Games- 7th place
2017 Jeux de la Francophonie (100m)- Bronze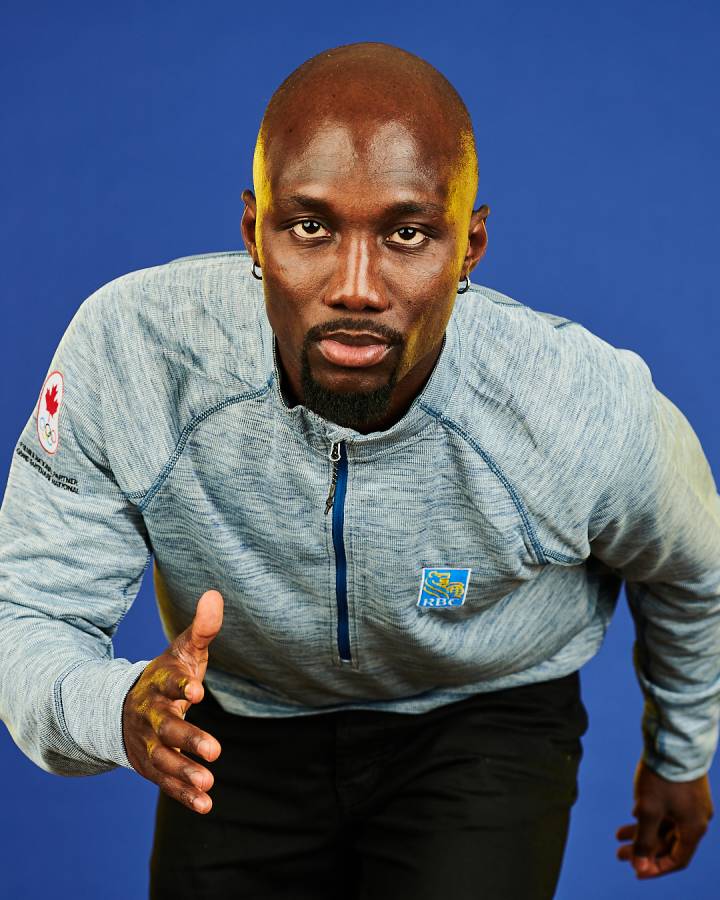 Larissa Franklin
Softball | Maple Ridge, BC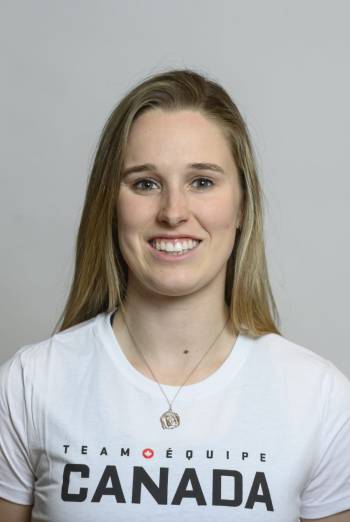 A native of British Columbia, Larissa has been a member of the National Softball Team since 2013. Her enthusiasm for life extends into her work as a motivational speaker, coach, and ambassador. Larissa is passionate about inspiring others to exceed their potential. Through her speaking engagements she encourages her audience to discover 'What's In Your Back Pocket? - the potential within you waiting to come out'. Her passion for making sure youth have the resources to be the best they can be led her to volunteer her time as a KidSport Ambassador.
2020 Olympic Games – Bronze
Pan American Gold & Silver medalist
2-time World Bronze medalist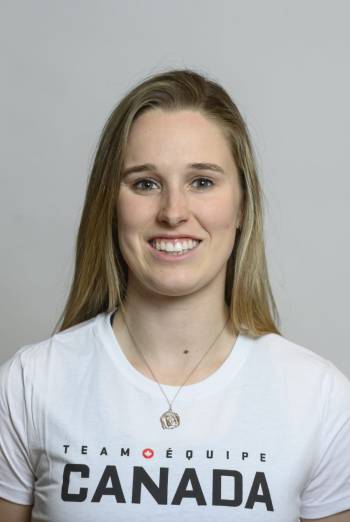 Sara Villani
Bobsleigh | Norval, ON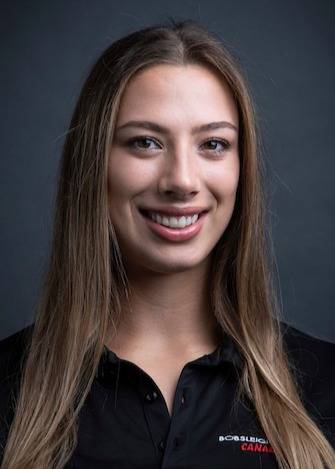 The drive for Sara to be an athlete started back in her gymnastics days as a young child. She knew early on she would not be able to continue that sport, but was keen to find her next passion. Next came track and field. Sara found success in her early high school track and field career, which inspired her to continue to pursue the sport at a university level. In her first year of multi-event training at Western University, Sara won the 2015 Junior National Championships in the heptathlon, which qualified her to represent Canada at the 2015 Junior Pan Am Games held in Edmonton. In her second year, while competing in the pentathlon at the Provincial University Championships (OUAs), she miscalculated a step in one of her long jump warm-ups and would later be diagnosed with a bone bruise in her ankle. Sara ended up with gold and was ranked first going into the Canadian University Championships (CIS, now USports), but the pain in her ankle was high. At CIS, she got to the second event, high jump, and it was evident she would not be able to continue the competition…She had DNF next to her name. After this experience, Sara became very unsure of her next steps. After a lot of back and forth, she decided that she would specialize in the throws. In 2019, she found herself standing on the podium in second place at the USports Championships in shot put. In 2018, Sara attended an RBC Training Ground event where she was put through various fitness tests such as a broad jump, vertical jump test, 30m sprint, etc. Sara ended up winning a few of the individual events and the overall for the women. It was here where she was recruited to a number of different sports including bobsleigh. In December of 2018, Sara had her first experience in a bobsled in Calgary. She had no clue what to expect…She had seen it on TV, but "you don't know what you don't know". Her first run down the track ended in a crash! Luckily, that did not scare her off and she finished the week. She came back home to Ontario and knew that she was going to become a bobsledder. In October of 2019, she was announced to the Team Canada Development team, and has progressed nicely. Now in just her second year in the sport she has earned a spot on the Senior Bobsleigh Team, and now has her eyes locked on the ultimate goal of the 2022 Olympic Winter Games.
2018 RBC Training Ground Provincial Champion
2019 North American Cup (2 Woman)- Bronze
2019 USports (Shotput)- Silver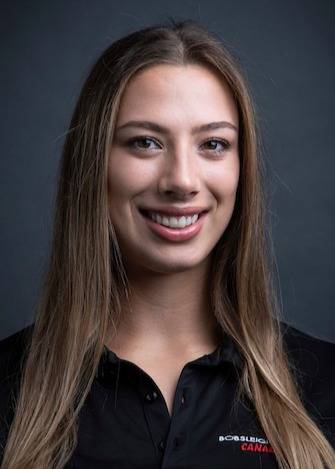 Justin Kripps
Bobsleigh | Summerland, BC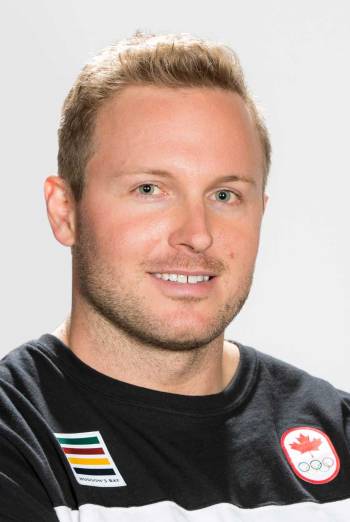 Justin Kripps won Olympic Gold in Bobsleigh at the 2018 Olympics after a career season where he claimed two Crystal Globes by finishing as the number 1 driver in the World in the 2-man and combined rankings. Originally from the Big Island of Hawaii, Justin likes to get back to the warm weather when not training and racing on the ice. Golf, mountain biking, fly fishing and surfing are some of his favourite activities in the offseason as well as searching for the perfect cup of coffee and travelling to new places.
2021 World Cup Ranking (4-man)- Bronze
2020 World Cup Rank (4-man & 2-man)- Silver
2019 World Championship – Silver & Bronze
2018 Olympic Games (2-man) – Gold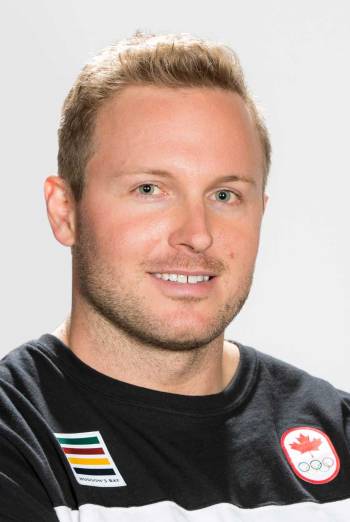 Christopher Spring
Bobsleigh | Priddis, AB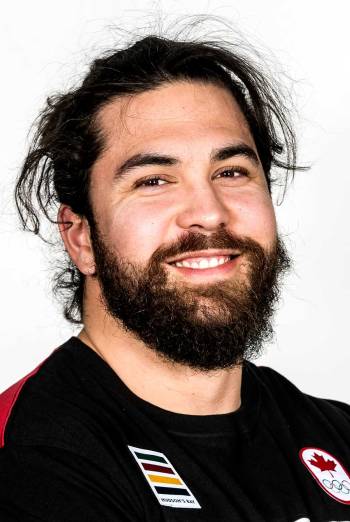 Christopher started his bobsleigh career in 2007 - speed, power and curiosity initially attracted him to the sport. In 2013, Christopher became a Canadian citizen and represented Canada at his second Olympic Games in Sochi and continued on to become a 3-time Olympian in 2018. He credits his longevity in competitive bobsleigh to his jovial and easy-going nature outside of sport. Christopher has cultivated a lifestyle that promotes fun, adventure and fulfillment, creating a perfect complement to the focused demeanor he brings to his competitive seasons. Alongside his athletic career, Christopher has worked in many different fields ranging from the oil sands of Fort McMurray to flipping houses in his own Calgary-based business, before finally settling on a career in aviation. He currently holds a commercial pilot's license and has plans to enter the aviation industry upon retiring from sport.
3-time Olympian
6-time Canadian Champion
8 World Championship appearances
2017/2018 Crystal Globe Winner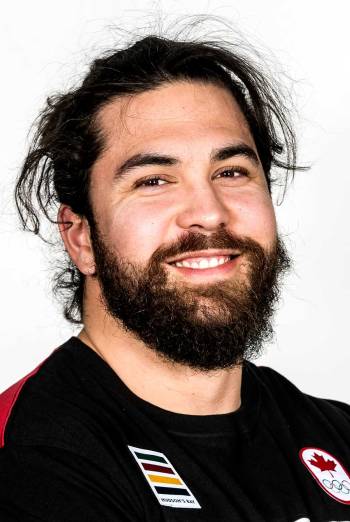 James Dunn
Para Ice Hockey | Wallacetown, ON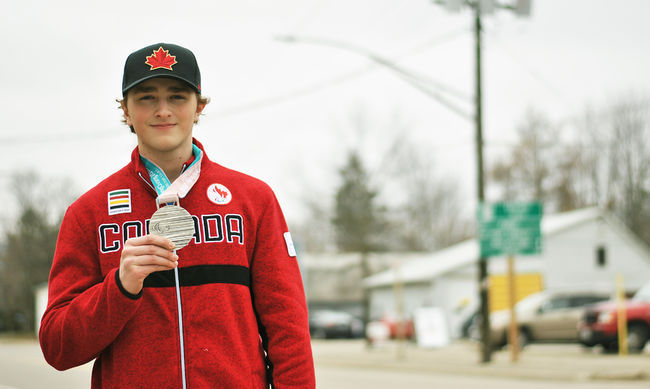 Paralympic Silver Medalist James Dunn has represented Canada in the sport of para ice hockey since making the team in 2016 at the age of 15. James was the youngest member of the 2018 Paralympic team at the age of 17 where he brought home a silver medal. He has competed in 2 World Championships taking home a silver medal both times. James is currently training for the 2022 Beijing Paralympics.
2018 Paralympic Games – Silver
2017 World Sledge Hockey Challenge – Silver
2016 World Sledge Hockey Challenge – Silver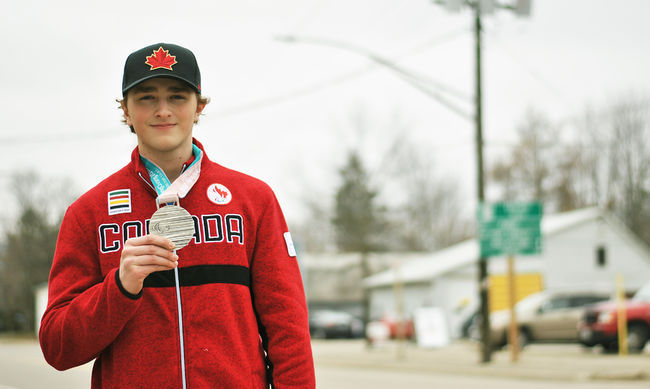 Jennifer Hawkrigg
Alpine Snowboarding | Toronto, ON
Jennifer (JJ) Hawkrigg is a Canadian Alpine Snowboarder competing in Parallel Giant Slalom and Slalom events. She buckled in to her first snowboard at the age of four after watching her two older siblings take up snowboarding. JJ quickly fell in love with the sport and joined a racing team at her home ski club at the age of 8. Over JJ's career, she has successfully earned her spot on the Canadian Team since 2015 and has reached the podium at multiple National Championships and North American Cup races. She is a 2 x time World Championship competitor and competes on the World Cup Tour. As well as being a Canadian Snowboarder, JJ recently graduated from Ryerson University with a Bachelors of Commerce and joined the RBC Olympian program in 2019 working on the Brand Marketing team.
2020 Canadian National Championships (PGS) – Silver
2020 North American Cup Overall Champion
2021 World Championships (PSL) - 18th place
Ali ten Hove
Sailing | Kingston, ON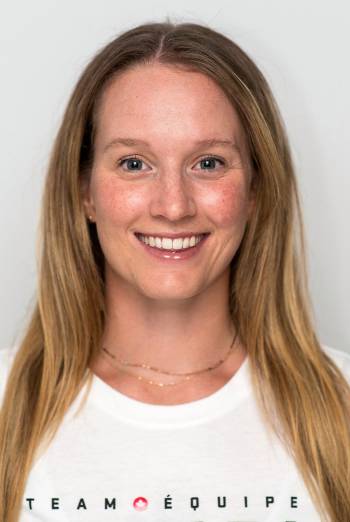 Ali started sailing at the young age of 8 in her hometown of Kingston. She was inspired by her father who competed in the 1984 Olympics also in the sport of sailing. Ali completed her first Olympic campaign in the 470 class from 2013-2016 – ultimately coming up short and not qualifying for the Rio Olympic team. Filled with a passion for the sport and a desire to prove herself ten Hove continued on to compete in her second campaign, this time in the 49erFX class. She changed the event she competed in, switched roles on the boat and changed teammates, rebuilding herself as an athlete and as a team. Ten Hove took this challenge in stride setting a Canadian record in 2018 at the Europeans, finishing 4th at the Pan Am Games, and ultimately competing for Canada at the Tokyo 2020 Olympics! Outside of her own training, Ali is a strong advocate for women in sport. She believes strongly in the pursuit of excellence and encouraging young women to embrace this culture and to champion others to do so as well. Ali will continue campaigning now for the 2024 Paris Olympics, with the goal of being the first women to win Canada an Olympic medal in the sport of sailing. Ali also graduated in 2018 from Queen's University with a degree in Mechanical Engineering.
2-time Canadian Champion – 49er FX
2019 Pan Am Games - 4th place
2020 Olympian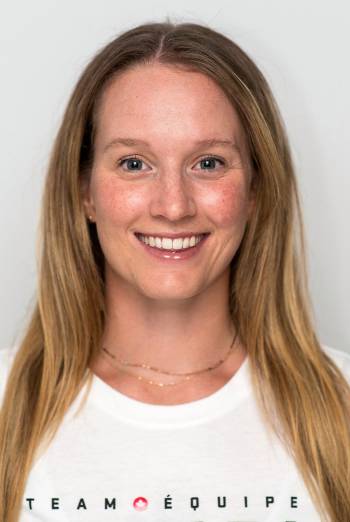 Eden Wilson
Bobsleigh | Calgary, AB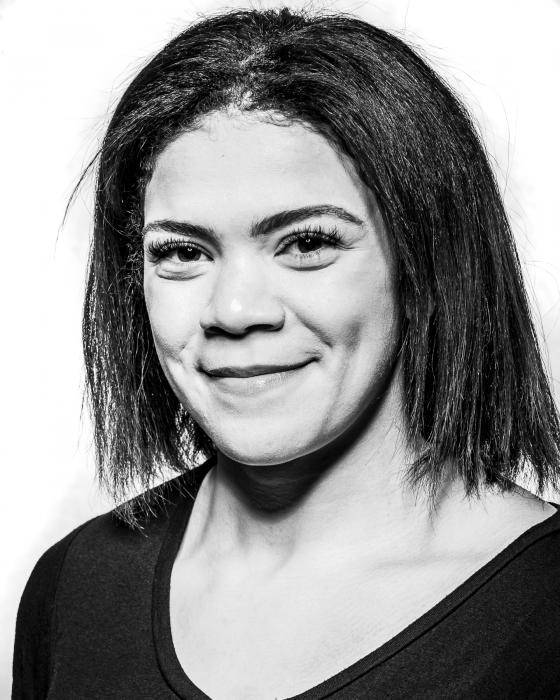 Eden's entry into bobsleigh is unique to say the least. She didn't come from a traditional sporting background like many of the other athletes in the national program, she spent two decades in competitive show jumping. Eden got into the sport after attending a provincial level 'learn to push' session and was immediately hooked by the energy and vibrancy the sport offers. Eden has a bachelor's degree in Health and Physical Education and unapologetically shows up in the world as a women, athlete, energy giver and space holder. She brings her signature smile and lightheartedness to everything she does in hopes of bringing a little bit of light to every path she crosses. As a black and Métis female, Eden is no stranger to overcoming adversity. She hopes to be able to blaze a trail for more diversity and inclusivity in bobsleigh and winter sports.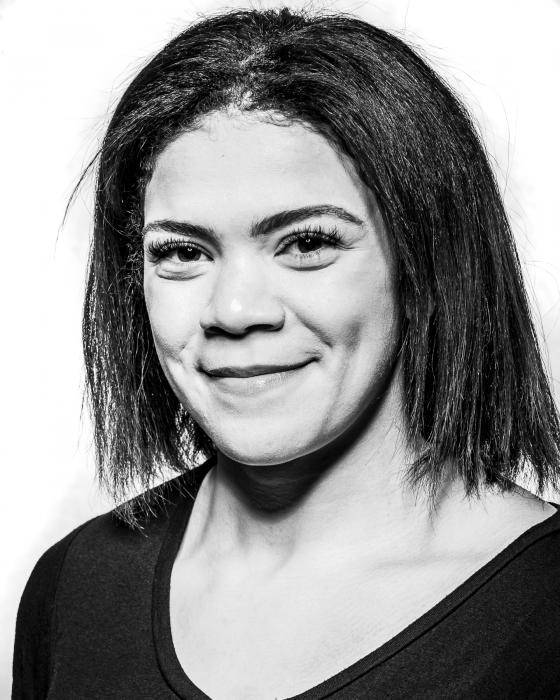 Jennifer Martins
Rowing | Komoka, ON
Jennifer was born and raised in Toronto and currently resides in London, ON. Jennifer has represented Canada on 10 National teams. After her first year in dental school in 2011, Jennifer made her first appearance on the World Stage. She has competed internationally every summer since then, with the exception of 2020, due to the COVID-19 pandemic. After graduating with honours from Western's Schulich Dental School in 2014, Jennifer took a year to focus solely on rowing. Since 2015 she has worked either full or part time as a dentist, while also training with the National Rowing Team. Jennifer's passion for both sport and academics has powered her through the past 10 years, and she hopes to inspire others to not set boundaries for themselves.
2016 and 2020 Olympian
2019 World Championships (W4) – 8th place
2018 World Championships (W8+) – Silver
Penny Oleksiak
Swimming | Toronto, ON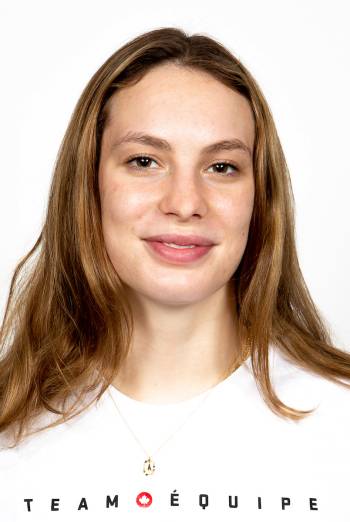 Penny Oleksiak, Canada's most decorated Olympian, was born on June 13th, 2000 in Toronto. In her short career, she has become known for her exciting come from behind victories and clutch performances. Penny gained international recognition after winning four medals – one gold, one silver, and two bronze – at the 2016 Olympic Games in Rio de Janeiro. She was bestowed the honour of being Team Canada's flag bearer at the closing ceremonies in Rio, as well. Following her Olympic success in 2016, she received the Lou Marsh Award, was named Swimming Canada's Female Swimmer of the Year, Swimming World's Newcomer, The Bobbie Rosen Female Athlete of the Year, and The Syl Apps Athlete of the Year. At the Tokyo 2020 Games, Penny set a National Record for the Women's 100m Freestyle and won three medals (one silver and two bronze), officially making her the most decorated Canadian Olympian of all time. Penny currently resides in Toronto and is interested in fashion, interior design, and animal welfare.
7-time Olympic medalist – Canada's all-time most decorated Olympian
2016 Lou Marsh Award – Canada's Athlete of the Year
Youngest Canadian Olympic Gold Medalist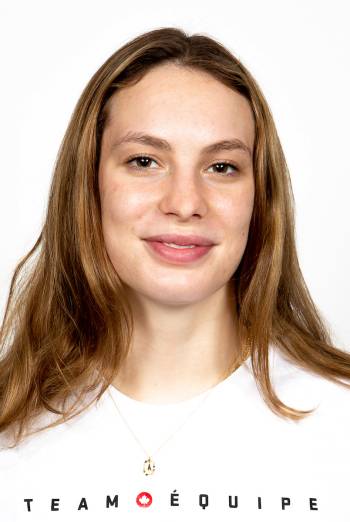 Melissa Humana-Paredes
Beach Volleyball | Toronto, ON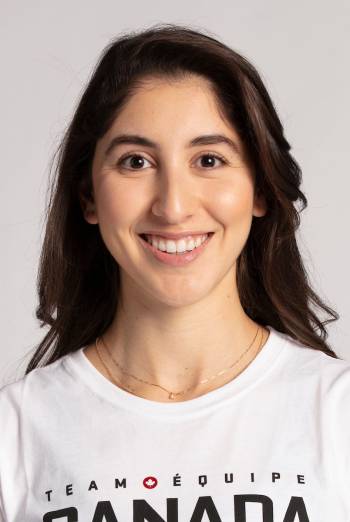 Melissa has been a member of Team Canada for 14 years, first representing Canada when she was just 15 years old. Currently, her and her partner are consistently ranked inside the top-3 in the World, finishing both the 2017 and 2019 season ranked #1 and earning the team back-to-back Canadian Sport Summer Team of the Year awards. She completed her Communications Studies degree in 2017, graduating on the Dean's Honour roll at York University while playing for York Volleyball team. As captain of her team for 3 years, she was twice named OUA All-Star and the 2011 York University Female Athlete of the Year.
2019 FIVB World Championships – Gold
2018 Commonwealth Games – Gold
2020 Tokyo Olympian