Investing in Your Possibilities
Tapping into unique perspectives, experiences, lifestyles and cultures is powerful. Diverse perspectives matter. Explore how RBC empowers our employees at every level of your career.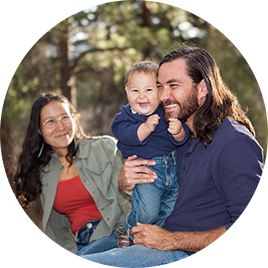 Investing in Your Future and Your Community
RBC has a long history of service and support to Indigenous Peoples – discover how you can keep it going.
Search Jobs
Be Your Whole Self
We serve Indigenous Peoples' government, communities, organizations, and businesses. You can create new ways to propel your community with financial advice.
Achieve Success
You can achieve success by connecting clients, colleagues and the community with economic opportunity.
Use your financial expertise to support, educate and empower your clients, colleagues and those in your community
Integrate your work and your life outside of work through a broad range of flexible benefits that can help meet your needs today and in the future
Build prosperity for RBC, you and the community by bringing the three together
Always Learning
You can reach your fullest potential with vast learning and development.
Start early with programs and resources that help you learn and plan the next opportunity.
Access sponsored training capabilities to help you succeed today and in the future
Grow in many ways; learning on the job, new experiences, challenging roles, coaching, formal programs and special projects
Make a Positive Impact
Together, we can make a positive difference in your community, give back and solidify relationships.
Participate in world class people and citizenship practices
Volunteer and get grants to support your cause.
Your performance enables RBC to donate and sponsor Indigenous Peoples' communities in matters that include youth, culture, and environment.
Here Are a Few Opportunities and Resources to Get You Started
Pursue Your Potential
Do you need support for job search and application? We can assist with resume and interview coaching, and provide exclusive info on featured jobs, tips, events and more.
Aboriginal Student Award Program
How about an award to complete your post-secondary education? We have 10 Awards valued up to $4,000 for each academic year (for a maximum of four years) to use towards tuition, textbooks, supplies and living expenses. You can apply under two categories; financial and non-financial disciplines. Applications for the scholarship are open from December 1 to February 28.
Apply Now

for Indigenous Student Awards
Summer Internship
Let's try it. Be a summer intern.
This is a 6- to 12-month internship completed over 2-3 consecutive summers. This is a first-in-class, hands-on training experiences where you'll gain mentorship from our Indigenous Peoples members.
Search by key words "Aboriginal" and "summer".
Apply Now

for Summer Internship