Paris, France
Cartesis was acquired by Business Objects SA (now SAP): NYSE: SAP. Cartesis provides best-of-breed business performance management functionality built on a proven, unified engine that includes all the critical variables for insightful decision-making. From a single solution to a full suite, the Company offers: financial consolidation and reporting; planning, budgeting and forecasting; management reporting and analysis; comprehensive business performance management.


New York, NY
CashEdge provides innovative, online financial applications for banks, credit unions and wealth management firms. CashEdge solutions include end-to-end online account opening and funding, funds transfer, and data consolidation. The position of RBC in CashEdge was acquired by SIG in January 2007.

Toronto, ON
CertaPay Inc. was acquired by Acxsys Corporation in 2003. CertaPay develops real-time, globally interoperable, point-to-point payment solutions that leverage and integrate seamlessly into existing brands and infrastructure. CertaPay's Universal Funds Transfer Platform enables a wide range of next-generation payment capabilities, including wireless payments and cross-currency transactions. CertaPay powers the Interac e-Transfer‡ service used by Canada's five largest banks - creating the first, interbank-based email payment network of its kind and magnitude in the world.
www.interac.ca

Toronto, ON
INEA Corporation provides enterprise planning, forecasting and reporting software solutions that meet the needs of the world's largest and most complex organizations who have multiple lines of business; geographies; product lines and customer segments. INEA was acquired by Cartesis now SAP (NYSE: SAP) in June 2005.

Bedford, MA
iPhrase Technologies was acquired by IBM NYSE: IBM in 2005. RBC became an investor in iPhrase as a result of their merger with Banter in 2004. iPhrase developed software that improves e-commerce sales, online service and support, and call center productivity by allowing Web site users to more easily find answers, make purchases and solve problems without expert assistance.
www.iphrase.com

Mountain View, CA
ITM was acquired by BMC Software, Inc. NYSE: BMC in 2008. ITM provides CIOs with software products and management expertise that advance the business management of Information Technology. The ITM Business Suite is the product of deep IT management experience and provides CIOs with the visibility and control required to manage the project, vendor, people, financial, and governance challenges of IT.


Palo Alto, CA
Tacit was acquired by Oracle Nasdaq: ORCL in 2008. Tacit provides collaboration and expertise management software that automatically initiates and co-ordinates collaboration activity across large and complex organizations. Tacit's technology automatically discovers who knows whom and who knows what inside an enterprise so that the right people can share information or work together at the right time.
www.tacit.com

Pleasanton, CA
Thor was acquired by Oracle Nasdaq: ORCL in 2005. Thor developed identity and access management software to help companies lower the cost of user and password administration, protect against security vulnerabilities, and make it easier to audit and track compliance with regulatory and organization-wide security policies.
www.oracle.com/thor

Los Gatos, CA
TriCipher, Inc. provides a unified authentication infrastructure available on demand or on premise to protect web applications and enterprise portals, the people that use them and the business processes that flow through them against fraud and identity theft. Tricipher was acquired by VMWare (NYSE: VMW) in August 2010.

Toronto, ON
Varicent‡ is the leading vendor in the rapidly growing sales performance management (SPM) market and specializes in incentive compensation management (ICM) software. Varicent incorporates the best features and processes of established financial planning and budgeting software, while adding specifics to address the unique aspects of sales operations and pay-for-performance plans.
www.varicent.com

Toronto, ON
Viigo‡ was acquired by Research in Motion Limited Nasdaq: RIMM in 2010. Viigo develops and markets one of the world's most popular mobile content and services applications for smartphones. With over 5,000 channels and information services, Viigo customers around the world enjoy up-to-the-minute access to news, weather, sports, stocks and markets, entertainment and blogs in one intuitive, simple, freely-down-loadable application.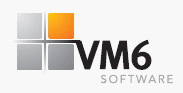 Montreal, QC
VM6 provides a high availability virtualization solution for small-scale mainly targeted at Remote Offices/Branch Offices and SMBs. VM6's product integrates four key functionalities required to run a small virtual data center in one easy to implement software package: Clustering/High Availability, Management and Monitoring, Virtual Shared Storage and Virtual Desktop Integration. VM6's is able to offer these unique and differentiated services while providing them a total cost of ownership that is up to 70% lower than the competition for small virtualization deployments.
www.vm6software.com