Robert Antoniades – Partner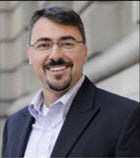 Robert Antoniades oversees and manages the RBC Venture Partners' portfolio on behalf of RBC. Robert joined RBC Venture Partners as a Managing Director in 2004 and led direct investments in a broad range of software and technology companies ranging from enterprise software to information security and from insurance applications to sales and trading platforms. Robert also used his expertise in venture capital to assist in the development and commercialization of emerging technologies developed within RBC. Prior to RBC, Robert was a Vice President at BMO Nesbitt Burns Equity Partners and Executive Director of CIBC Capital Partners' Silicon Valley office in Menlo Park where he collectively made investments in financial services software, internet service providers, enterprise and internet software, e-healthcare, wireless application development, security products, optical networking and semiconductor companies, among others. Robert has over 15 years of venture capital investing experience.

Robert currently serves on the Boards of Placemark Investments, Infobright Software, Verafin, Adaptive Planning, Brickstream and Igloo Software. Prior boards include Varicent (acquired by IBM) and ITM Software (acquired by BMC). Additionally, Robert is the Past Chair of the Distress Centres of Toronto, current Chair of Flemingdon Neighbourhood Services and, Chair and co-founder of the Upside Foundation of Canada.

Robert has a broad base of transaction and industry experience as a capital markets professional including Equity Research, Institutional Sales & Trading, Mergers & Acquisitions, and Private Equity. Robert has a BBA from Wilfrid Laurier University and is a Chartered Financial Analyst, a Fellow of the Canadian Securities Institute and a Certified Investment Manager.


David Unsworth – Partner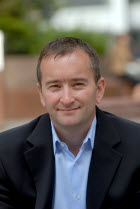 David Unsworth oversees and manages the RBC Venture Partners portfolio. David has more than ten years of venture capital investment experience and has invested in a broad range of information technology companies.

David currently serves on the board of directors of Verafin Inc., IGLOO Software, and is an observer to the board of Lumeta Corporation. David managed the investment and served on the board of Viigo Inc (acquired by RIMM), and was an observer on the board of Varicent Software (acquired by IBM) of Tacit Software Inc.(acquired by ORCL).

Prior to his career in venture capital David had a successful track record within RBC Financial Group in retail and commercial banking, e-commerce strategy development and project management.

David is an active in the start-up community in Toronto and Waterloo as a mentor to participants in the Communitech, JOLT Co. and Extreme Start-Ups accelerator programs. In addition he is a member of the CVCA's Private Capital editorial board.

David obtained an MBA from Queen's University, holds a Bachelor of Arts Degree in Economics from Wilfrid Laurier University and is a Certified Financial Planner (CFP). He is also a graduate of the NVCA's Venture Capital Institute and the Rotman SME Board Effectiveness Program.