Students Worrying about Finances Tomorrow, but Building Debt Today: RBC Poll
Online budgeting tools help students save cash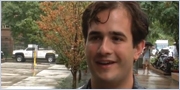 Video
TORONTO, August 17, 2011— One-third (33 per cent) of first-year post-secondary students (37 per cent of females and 27 per cent of males) expect to have significant debt on graduation day, and are deferring worrying about it until then (38 per cent), according to the 2011 RBC Student Savings and Spending Poll. Females (44 per cent) are more likely to be concerned than males (30 per cent).
This student worry is well-founded. According to a January 2010 Statistics Canada report, the class of 2005 graduated with student loan debts averaging $18,800, up from $15,200 a decade earlier. In addition, the proportion of post-secondary graduates who owed $25,000 or more on their student loans jumped to 27 per cent in 2005, from 17 per cent in 1995.
"Many post-secondary students are living on their own for the first time, juggling school and living expenses - all of which can be very stressful. It's not surprising that students tend to keep their worries about loans and expenses on the backburner," said Kavita Joshi, director, Student Banking, RBC. "A budget can certainly help you stay on top of your debts and alleviate your financial stress."
The RBC poll also found that 34 per cent of students say that, thanks to online and mobile budgeting tools, they are spending less cash than they used to (36 per cent of females and 30 per cent of males). Still, having enough money for school is a worry for many students (54 per cent) - and females (61 per cent) are more likely to worry about their finances than males (48 per cent). However, only 20 per cent plan and stick to a monthly budget.
"Online financial management tools are a great resource to help you keep track of how much you are spending and where you are spending it," added Joshi. "When you have your finances under control, it's much easier to focus on what you want to achieve in school and after graduation."
Joshi offers three budgeting tips to help students avoid graduating with a "D" for debt:
Prepare a budget and stick to it - A budget will help you live within your means and avoid unnecessary debt upon graduation. To help alleviate financial stress, set a maximum budget and financial parameters for yourself. The RBC online banking tool myFinanceTracker can help you see where your money is going.


Take control - Identify all of your expenses and assess how much you're actually spending. Tools such as RBC's Student Budget Check Tool on the Better Student Life website and Student Loan Calculator can help you manage your money. As well, take advantage of advice seminars such as RBC's newly launched 20 minute seminars for students, which gives you advice on budgeting, stretching your dollar further and alternative financial sources, just to name a few.


Look for alternative financial options - Explore all financial options available, especially those that do not need to be repaid, such as grants, bursaries and scholarships. Then consider government loans and student bank loans. RBC awards over $300,000 in scholarships each year. As well, there are various contests for students where you have the chance to win cash.
About RBC's debt management and other financial tools
RBC's myFinanceTracker, a new online financial management tool, offers all personal RBC online banking clients the ability, at no cost, to create a set budget and track their spending habits. Whether Canadians want to get more from their day to day banking, protect what's important, save and invest, borrow with confidence or take care of their businesses, the RBC Advice Centre can help answer their questions (www.rbcadvicecentre.com). With the guidance of RBC advisors who are available to chat live, Canadians have access to free, no-obligation professional advice about RBC products and services and personalized one-on-one banking service.
- 30 -
Media contacts:

Jill Quinn, Corporate Communications, RBC, (416) 313-8121
Kate Yurincich, Corporate Communications, RBC, (416) 974-1031