Banking for Newcomers to Canada
Choose the Bank Account That's Right for You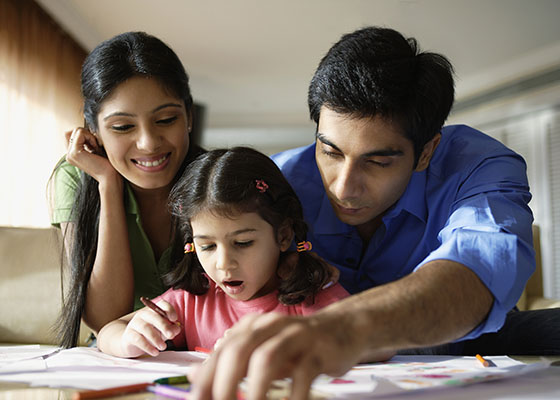 Opening a Canadian bank account as soon as you arrive is very important, as it provides:
A safe place to deposit your money
24/7 access to your money, whenever you need it
Bank with us, and we'll help you choose the accounts that are right for you. We have a variety of chequing and savings accounts available that can help you get started, including our popular RBC Signature No Limit Banking® account, our all-inclusive RBC VIP Banking® account and our U.S. Personal Banking Account®.
Our Most Popular Banking Account
One of our most popular accounts for newcomers to Canada is the RBC Signature No Limit Banking account. With it you'll get:
Unlimited debit transactions8
Unlimited free Interac e-Transfer transactions
Free personalized cheques
We also offer a wide selection of financial services that go beyond daily banking transactions, such as safe and easy international money transfers, high interest savings accounts and safe deposit boxes to securely store your valuables.
Get Started
Or call 1-800-769-2511 for service in over 200 languages.
International Foreign Exchange
Do you need to convert your currency?
Send Money Overseas
RBC International Money Transfer allows you to send money internationally anytime, with total peace of mind to your family and friends overseas12.
Open an RBC High Interest eSavings® account
It's a great way to save and budget, and separate your monthly living expenses. Plus you'll enjoy these features and benefits:
Securely Store Your Valuables in a Safe Deposit Box [Lock Box]
Looking for a place to keep your valuable documents and small items? Learn more about our safe deposit boxes securely stored at your local RBC branch. Benefits include:
Small safe deposit box (lock box) with fees waived for up to two years11
Safe and secure storage for your valuable small items and documents
Bank Anywhere, Anytime with Mobile Banking
Use the RBC® Mobile18 app with your RBC banking account. With the Mobile app you can:
Check account balances in real-time
Pay bills on-the-go
Transfer money between accounts
Send money to others by email or text with Interac e-Transfer ‡
Deposit a cheque using your phone
Get Started Now
Or call 1-800-769-2511 for service in over 200 languages.