Newcomers to Canada
Enjoy the RBC Newcomer Advantage™1
Take advantage of our banking and credit solutions for newcomers. The RBC Newcomer Advantage1 gives you everything you need to get started financially in Canada, including:
Additional Benefits
First car with an RBC Royal Bank® car loan, no credit history required4 at a dealer or branch
Preferred rate on foreign exchange transactions in-branch for 12 months9
Preferred interest rates on Guaranteed Investment Certificates (GICs)10
Small safe deposit box (lock box) with fees waived for one year11
First Business in Canada: Get a $50 when you open any new business account13 for your first business in Canada
Helping Newcomers Settle in Faster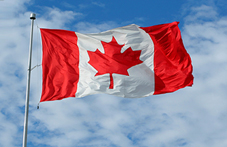 Welcome, Newcomers from Syria

Why Choose Royal Bank of Canada?
Service is available by phone or in-branch in over 200 languages
You can bank safely anywhere, anytime with online and mobile banking14
We have the largest combined branch and ATM network across Canada, with more than 4,200 ATMs
What Can We Help You With Today?
Get Started Today
We can help you with all your banking needs. From opening your first bank account and credit card to buying your first home or saving for your future, our advisors can help you reach all your financial goals.
Visit us today at any RBC Royal Bank® branch with your
Passport and
Landing Papers or Permanent Resident Card
Find a branch near you
Find a branch near you
Contact Us
Call 1-800-769-2511 for service in over 200 languages