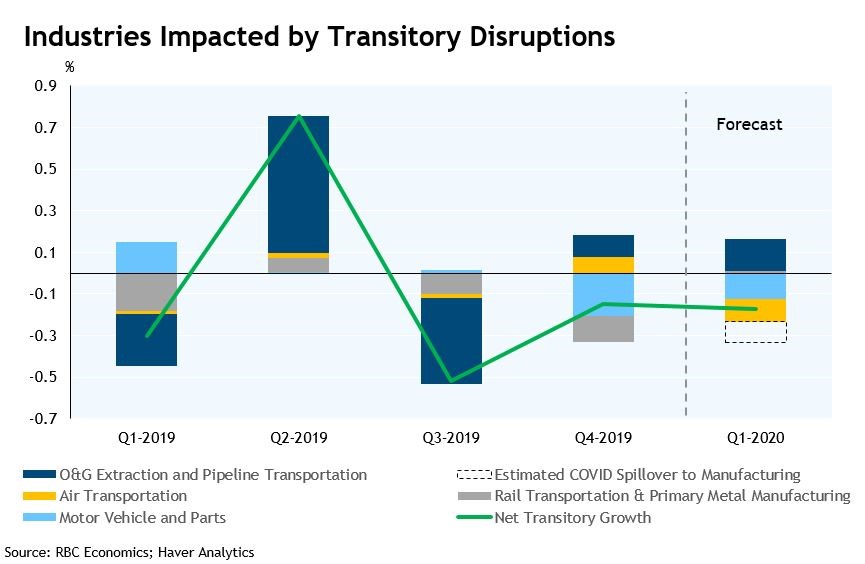 Canada GDP rose 0.2% in July despite oil production disruptions
The upside surprise relative to market expectations for a 0.1% increase was largely accounted for by a smaller-than-assumed drop in nonconventional oil extraction despite transitory production disruptions at a major oil sands producer. A 3.2% decline in oil sands production nonetheless still subtracted about 0.1ppt from the headline increase. Underlying details were about as firm as expected. Manufacturing production jumped 1.2% and wholesale trade rose 1.4%. Activity at real estate brokerages increased for a second straight month. Utilities output jumped 2.1% although that should reverse as temperatures return to normal after an unusually hot summer. A sharp 1.5% pullback in residential construction activity was the main soft spot. Housing starts were down from earlier in the year over the last couple of months but are still running at a relatively solid 200k+level.
View Full Report about Canadian July 2018 GDP
Recent Updates
| Release Date | Report Name | Download |
| --- | --- | --- |
Free Economic Alerts
Receive an email alert as soon as this publication goes live on the RBC Economic Research site. This free service is reserved for RBC clients and staff.
Subscribe Now

to Free Economic Alerts