The Quiet Crisis Facing Young Canadians
The status quo no longer exists. In this rapidly changing world, there's a new way of living and a new world of work. What does this mean for you as a young person in Canada?
A degree or diploma no longer guarantees a job and some of the jobs today won't be the jobs of the future. We've listened to you and you told us that you need the skills, experience and network of the future.
Together, we can change things. We, at RBC, have a long record of supporting initiatives to help young people thrive, but we need to go further. We are committing to help you, young Canadians, through RBC Future Launch.
Learn more about the quiet crisis facing young Canadians in the Brookfield Institute's report, Future-proof: Preparing young Canadians for the future of work (PDF)

.
Why RBC Future Launch?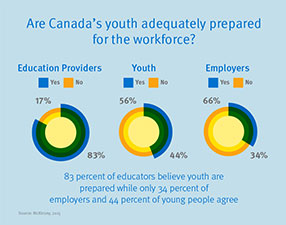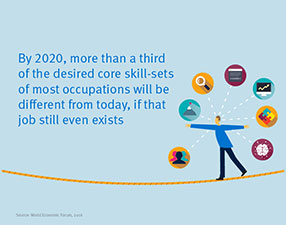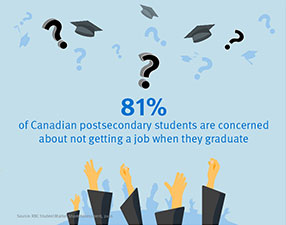 RBC Future Launch will help you gain the knowledge, experience, skills and confidence to succeed now and in the future.
We can't do it on our own. Together, with you, and with public and private sectors, we will help remove barriers, create solutions, and drive change to help unlock your potential to thrive and prosper. If you succeed, we all do.
What's Getting In Your Way?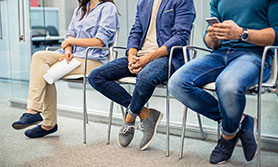 No Experience, No Job
When looking for work, you're often told you don't have enough experience. But you can't get experience without a job.
Practical work experience, the opportunity to learn and acquire hands on experience, need to improve in terms of quality and access.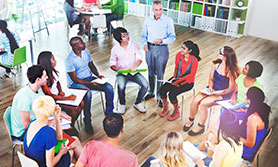 Developing your Network
You told us that having access to career development opportunities, professional networks and mentoring would help land your first job. A lack of job market information, skills assessment and career advice opportunities places you at a disadvantage in understanding the jobs and industries that exist, as well as building relationships and networks needed in the workplace.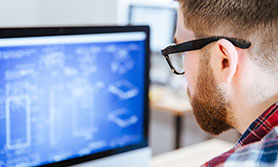 Skills of the Future
More and more, when entering the workforce, you're required to have a complex set of technical and soft skills like creativity, problem solving and entrepreneurial abilities, such as managing uncertainty and taking risks. These skills cannot be solely acquired through formal education, but are essential skills and knowledge employers are looking for and will help you be more competitive for jobs of the future.
What We're Already Working On
What's Coming Next
RBC Future Launch is about bringing our collective resources, capabilities and experience as a leading employer to drive real change. More than that, this effort will be driven by you, young Canadians, because it's your future.
It's not just talk. We've heard you and recognize this is a huge challenge facing Canada's young people. That's why RBC is prepared to spend the next ten years and $500 million to help young Canadians.
We'll bring likely and unlikely partners together to co-create solutions with you, for you. We'll partner with public and private sectors; engage educational providers and the social sector to develop programs with young Canadians that are unique and innovative. We'll test, learn and scale these solutions to adapt more quickly to the way our workforce is changing.
Most of all, we want to help prepare you for the future of work. Your success drives greater prosperity for Canada and will ensure we, as a nation, continue to grow and thrive into the 21st century.