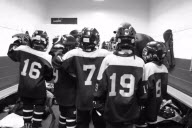 RBC Hockey Never Stops
As long as there are kids across the country playing the game they love, hockey never stops. Show your support and follow us @RBCPlayHockey during the World Juniors.
From the pond to the podium. From the early morning practices to the Saturday night games. RBC is proud to support the hard work and dedication that helps hockey happen. With a passionate commitment to supporting hockey at the grassroots level, RBC Play Hockey program is a collection of programs and partnerships including:
RBC Play Hockey Ambassadors - players who are shining examples of making a difference for communities everywhere.
RBC Play Hockey Grants – a grant program providing financial support to hockey projects and communities across North America
RBC Play Hockey Skate Days – a program that provides free skating opportunities for children and families
RBC Play Hockey Partners: Hockey Canada and USA Hockey
Grants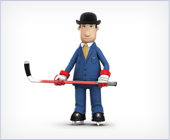 RBC Play Hockey Grants program is focused on helping to build and encourage hockey at all levels, from the ground up. The program offers grants to shine the spotlight on the people and programs that help hockey happen in communities across North America.
If you are making a difference for hockey in your community or know someone who is, we'd like to assist. Tell us why your local program is deserving of an RBC Play Hockey grant and how RBC can help.
Behind most goals, there's an assist!

Learn more
Ambassadors
Steve Yzerman
General Manager of the Tampa Bay Lightning, Steve spent his entire NHL career with the Detroit Red Wings.

Read More

Steven Stamkos
The 2008 first overall selection at the NHL entry draft by the Tampa Bay Lightning, Steven is one of the NHL's top stars.

Read More



Program Partners
RBC Play Hockey would like to thank all of the following partners helping us help those that make hockey happen.